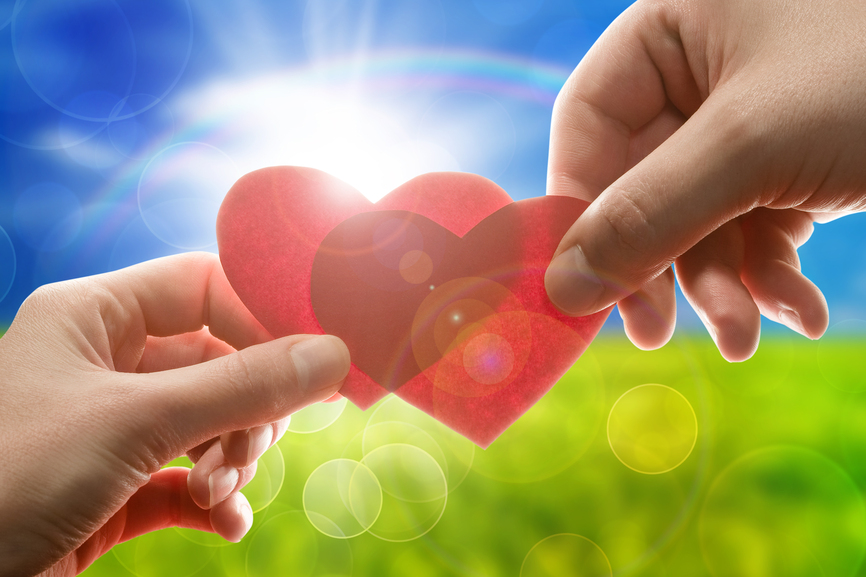 We are only a few days away from Valentine's Day, so I have decided to start investigating eco-friendly gifts that couples can use to celebrate this day of love. Here are some of the great finds I have happened upon:
Recycled Glass Goblets
If you're going to have a romantic date, bring out the wine glasses, but not just any ordinary ones. Surprise him /her with Recycled Glass Goblets from the Green Glass Company. The Green Glass Company recycles bottles and turns them into elegant goblets and tumblers. Green Glass Company does not melt to recycle, but uses a separation process that has won them international awards for their designs.
At left you see the Monaco Champagne Flute as blue as the Mediterranean Sea, these graceful flutes would no doubt have been used by the Phoenicians to toast their accomplishments had these been available. Made from the upper portion of the beautiful, hard-to-find Breganze bottle.
Green Glass, a company that converts empty, discarded bottles into elegant glassware, has established a North American manufacturing facility in Central Wisconsin. And the magical essence of its product is delighting trend setting consumers and corporate brand managers from Los Angeles to New York.
Inspired by an idea Mara Penrith had to turn bottles into glasses, the company is the brain child of entrepreneurs Sean Penrith and Philip Tetley; who hold a worldwide patent on the unique conversion process they invented. Green Glass currently manufactures about 25,000 goblets, tumblers and drinking glasses each month at its production facilities outside of Johannesburg, South Africa.
Organic Flowers
Conventionally grown flowers are often harmful to the environment and the workers involved with growing them. Most of the flowers commercially sold in the US are imported – half come from Columbia. Mostly due to low wages and little or complete absence of pesticide regulation. It's disturbing to think that one woman's present is another woman's poison. Chemicals such as Methyl Bromide, Dursban, and even DDT are applied to flowers – but they don't just stay on the plants. These chemicals drift out, end up on the clothes of workers, enter the groundwater, contaminate food sources, end up in their children's bloodstream and that of wildlife. These chemicals cause cancer, birth defects, and even neurological problems. Organic Bouquet was formed in January 2001 with the goal to establish the national market for organic flowers. They have accomplished this by encouraging both small and large flower growers to initiate organic production while creating widespread trade and consumer awareness of the need for organic flowers. Their ultimate goal is to protect the environment and improve farm worker safety by eliminating millions of pounds of toxic pesticides from agricultural usage.
Chocolate Lover's Gift Basket

Fair Trade chocolates to satisfy the most discriminating taste. A Natural Hand-woven Kaisa Grass Basket from Bangladesh is filled with:
Three Art Bar Chocolate Bars
Choice of two Divine Chocolate Bars
Two Equal Exchange Chocolate Bars
Equal Exchange Fair Trade Organic Hot Cocoa Mix
Dark Chocolate covered Java Drops from Dean's Beans
Dagoba Choco Drops
Choose Recycled Gift Packaging for your basket to arrive wrapped in 100% biodegradable cellophane with a ribbon. Chocolate gifts can be a great way to express your love and stay green!
Sweetheart Gift Basket
Introducing the latest Global Exchange gift basket, lovingly created for your someone special. This thoughtful collection of Fair Trade goodies is the perfect way to say I love you.
Choose Recycled Gift Packaging for your basket to arrive wrapped in 100% biodegradable cellophane with a ribbon, as pictured on right.
Voltaic Solar Bags

Does the special man or woman in your life have high tech gadgets? The Voltaic solar bags are mobile power generators, designed to charge your devices without tying you to a power outlet, which makes them ideal for traveling.
Just plug a standard car charger into the bag and recharge most small electronic devices including: cell phones, cameras, two way radios, PDA's, and MP3s. Note: it is not designed to charge laptops.
If you don't have a car charger, the bags come with a set of 11 standard adaptors for common cell phones and other devices. We also offer a full range of optional adaptors.
Embedded in the outside of the bags are three lightweight, tough, waterproof solar panels which generate up to 4 watts of power. This means quicker charge times!
Included with each bag is a Li Ion battery pack which stores any surplus power generated, so it is available when you need it not just when the sun is up. The battery pack can also be charged using an AC travel charger or car charger (both included). This makes the Voltaic bags just as useful on the grid as off.
Lumia Organic Candles
Candles are essential for setting up a romantic evening of dining, intimate massages or candle lit bubble baths. And what busy couple doesn't need a romantic evening every now and then? A gift set of non-gmo soy candles from Lumia Organic will help you and your partner get one step closer to that long awaited romantic night in a much more environmentally friendly way. Lumia Organic produces candles achieving the highest standards for clean burning organic wax, pure essential oils, natural colors, and cotton wicks. Their most popular candle, Tall Crackle Glass Candle-scented Cinnamon spice burns for 120 hours.
From the Lumia web site: "Our motto is From Organic Farms to You. Organic Soybeans grown by organic farmers are harvested and crushed to make Certified Organic Soy Oil. We use this to make our Organic Soy Wax. We then blend in and hand pour other Organic Waxes to make your Organic Candle. Organic Candles benefit you and organic farmers. The farms that produce the raw agricultural materials for our wax must observe sustainable organic practices. We visit the farmers who raise these crops and let them know how important it is for us and our customers to be able to trust them. They care for their land and water. They produce organic crops. We let them know we are developing a new market for organic agriculture. We strive to maintain our consciousness of everything that goes into our products. Lumia is the leader in making Organic Non-GMO wax for candles.
Reusable Bags and Bottles
For the last four years, Reusable Bags has been fighting hard to spread the word on the massive over-consumption of plastic shopping bags and have made a significant impact — inspiring hundreds of news stories, empowering individuals with practical tools and supporting grassroots activists. Recent endorsements in An Inconvenient Truth and others provide testament to the impact we are making.
Since their inception, they have grown and expanded their mission to provide consumers with additional "reusables" – smart, practical solutions that enable people to consume less, preserve natural resources and save money too. You can get stylish reusable bags and bottles for all occasions such as the Built NY lunch tote and Klean Kanteen stainless steel water bottles. They make great practical gifts for your loved ones!
Green and Sustainable Sex Products
The Veg Sex Shop is happy to introduce you to a special collection of hot vegan and natural sensual wares. They carry condoms, dams, latex gloves, a variety of lubes, massage oils, books, lip balm, rubber whips, and quality silicone toys. VSS is the first and only adult site that features only vegan and vegetarian models. This store run by a vegan woman, and every effort is made to bring you the best selection of quality sensual products that are free from animal testing and animal byproducts.
Wrap in Green and Love
If you decide to wrap a gift this Valentine's Day don't forget to wrap it green. Take a look at the paper Paporganics carries. Their organic cotton paper, hemp blend paper, recycled papers, envelopes and biodegradable ribbons are more than enough to wrap up your gifts with love and peace of mind.