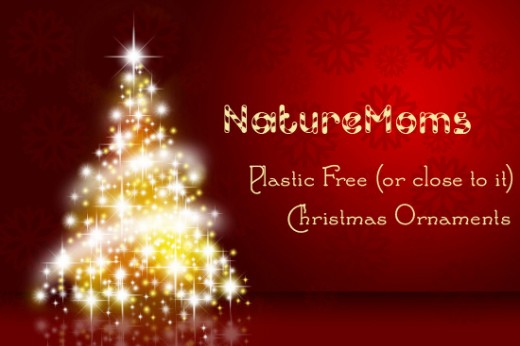 Most of the ornaments you see in big box stores are made of plastic. The shelf life of plastic (uh, forever) makes it a poor choice for those who want to keep the holidays green. Plus there is just something so cold and unholiday-like about plastic.
Better department stores are big on glass ornaments and that is a great alternative but they are pricier and generally not as favorable an idea for those with children and/or pets. Even storing them from year to year can mean wasted money via broken ornaments.
So what does that leave us with?  Though homemade borax ornaments are fun and easy it typically means fiber ornaments and paper ornaments mostly. These options don't have to be boring though. There are some options out there that have just as much style and pizzazz as plastic without the cheapo gaudiness. Many of them are throwbacks to simpler times when holidays were less about commercialism and more about time spent with loved ones and in celebration of the season.
Here are some of my favorites: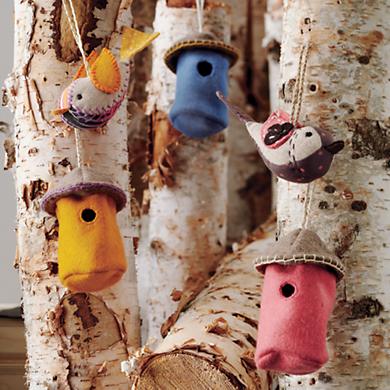 Cute wool birdhouses and birdies. Made with 70% wool, 14% polyester, 9% nylon, 5% acrylic, 2% mixed fiber with a jute cord hanging loop.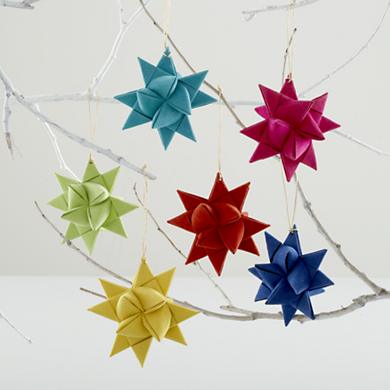 These lovely star ornaments made of paper will look wonderful orbiting your Christmas tree. They hang from a jute cord and come in a variety of brilliant colors.
Twelve Days of Christmas Ornaments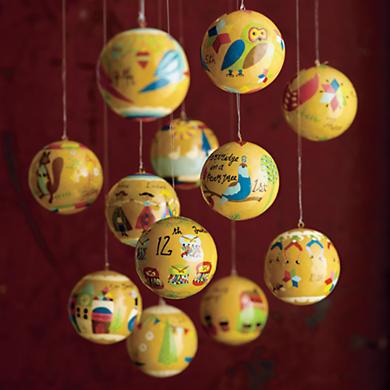 Is it seven swans a swimming or seven maids a milking? Hard to keep straight. These hand-painted ornaments can be your reminder, with illustrations from "The Twelve Days of Christmas". Made of paper mache with a plastic hanging loop.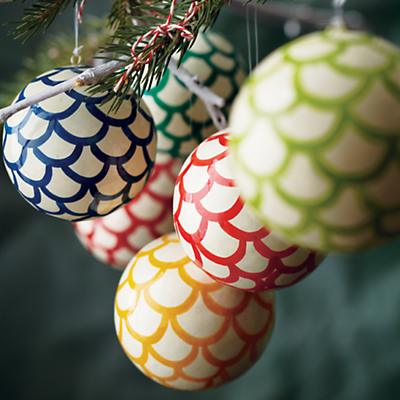 Gorgeous and elegant. The hand-painted scallop design is reminiscent of a pinecone. Made of paper mache with a plastic hanging loop. Also see these Colorful Herringbone Ornaments.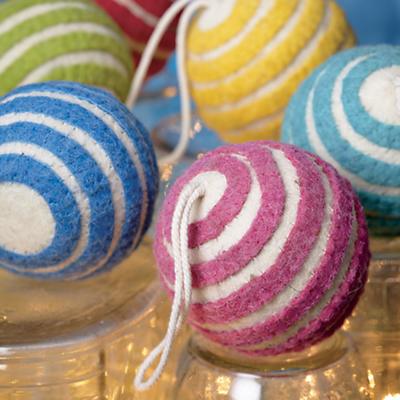 Made of felted wool these ornaments are simple and colorful.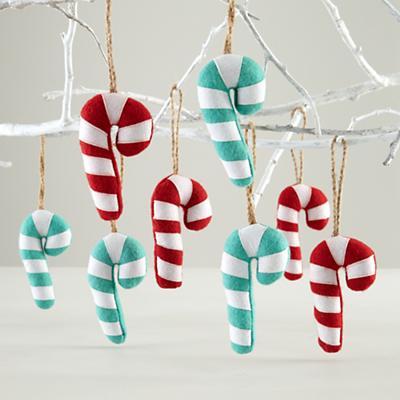 How cute are these wool candy canes???! I love the colors and design! Made of 65% wool, 21% polyester, 7% nylon, 5% acrylic, 2% other – Applique and fill: 100% polyester. Jute cord hanging loop.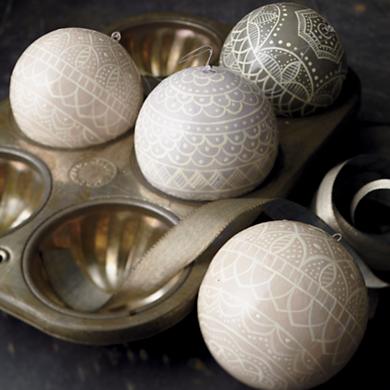 Elegant earthy pastel colors and sweet Victorian-esque lace designs. These will make for one simple yet romantic tree. Made of paper mache with a plastic hanging loop.
** Don't forget to check out our Green Gift Guide!