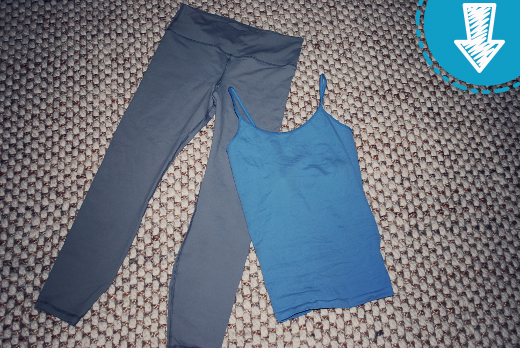 After rediscovering fitness and exercise a couple years ago it quickly became apparent why fitness clothing is such a big business. When I joined a gym, and it stuck, I needed to go out and buy some fitness clothing. What I found second hand (my preferred way to shop) was usually not sufficient. The workout clothing was either worn to shreds by someone who actually used it or it was new with tags but in size XXS or XXL. There seemed to be little middle ground. So I had to buy some workout clothing and being used to second hand (aka cheap stuff) I went to big box stores where I could get away cheaply.
This ended up being a very bad idea. I bought two $5 tees, two fitness brand shirts, and one pair of fitness capris. All of it was cheap as I wanted but I soon figured out why it is best to leave the fitness clothing to the higher end companies who actually know what they are doing and are not simply trying to churn out a cheap product. I guess I knew this already but since I just going to sweat tons and get dirty in these clothes I figured maybe I could get away with it. Wrong.
Every single item that I bought that day I still have but yet I never ever wear them. I will happily do a last minute load of laundry just to avoid having to wear any of those items. Why? Well, now that I know what good quality workout gear fits and feels like I cannot stand to wear anything else. The old capris ride down and show my underpants when I bend over. They fit bizarrely in the crotch area too and I am always pulling at them. The shirts ride up and show my belly when I am doing burpees. The waist area feels tent like and the arm area doesn't stay put when I am moving and gets all bunched up. The result is that I spend the workout worrying more about my clothing then performing my best. Well no more. Now I will actually save up if I have to…to get the gear I need. It hurts a bit to buy a $50 t-shirt or a $100 pair of pants but they perform well and they last much longer than the cheap stuff.
I recently got to try some pvBody workout clothing and have been very impressed. The outfit they sent me looks and feels like uber expensive compression gear which is very popular among CrossFitters because they allow for more blood flow to muscles. They fit like a glove and stay put, which is wonderful and they are also made with high quality materials so I know they will last a long time and stay looking nice. The top has a built in bra and it actually works so there is no need for that extra bit of clothing. I am a DD so that is no joke yo!
I have been really pleased with these items and I know they will be heavily used. The top can be worn in winter with a pair of compression sleeves and the pants keep me toasty warm but not overly hot once I break a sweat, whether I am running outside or rowing inside, or both. They will work for all seasons.
I have my eye on this amazing top next…with a built in bra, I could actually wear a criss-cross design like this.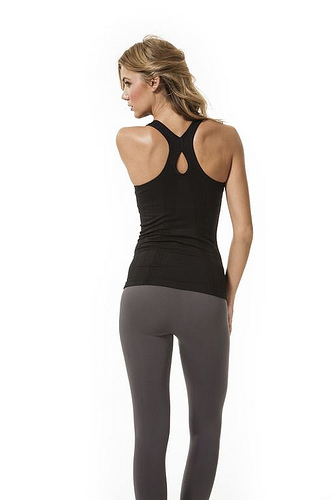 Easy peasy lemon squeezy: pvBody is easy. Take the quiz, sign up and boom, an awesome package arrives at your door each month with a hand picked outfit for you!
Every outfit is styled just for you by a pvBody expert. Each month you receive an outfit worth $150, but you pay just $49.95. You're getting great, quality pieces for a fraction of the retail cost thanks to the relationships pvBody has built.
pvBody is not just another clothing company, but a lifestyle brand. Their blog is a great place to check out tips and tricks for healthy, delicious meals and at home workouts.