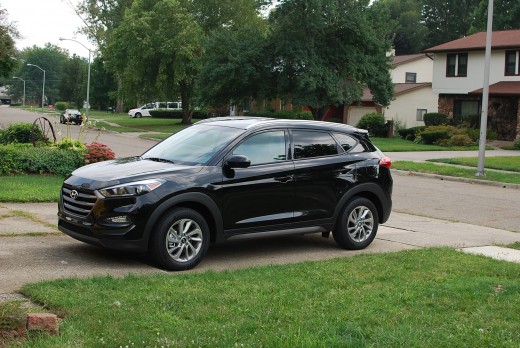 For awhile now I have wanted to try out one of the smaller SUVs. I think that when I think of SUV I think of 6-7 passenger vehicles for big families so the idea of the smaller SUVs that like look slightly oversized cars has always puzzled me. Of course SUV stands for Sport Utility Vehicle so I guess in general the idea is to provide a bigger vehicle for recreation and play. Enter the Hyundai Tucson.
It definitely feels bigger than my full size cars. It also has more room…especially in the back passengers seats and the trunk. A hatchback is always nice. The rear seats can be fold down so that you have a large area for carrying all your sporting equipment. The legroom in the back seats is supposed to be significant compared to like vehicles.
And as far as comparisons go to regular (non-green) cars it gets about the same mileage. The Tucson is supposed to get 26/33 City/Hwy MPG. I got about 22 MPG though. That was mostly city driving with a trip to the country to see my dad over the weekend. I get about that right now with my two full size cars. So if I wanted a smaller SUV I would not have to feel guilty that I was choosing a gas guzzler. SUV in this case does not automatically equal gas hog.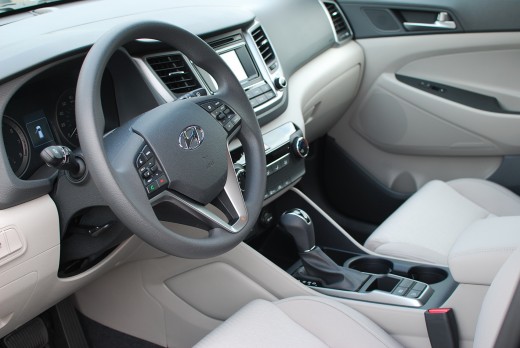 It has a lot of the features I have come to love in newer cars…backup camera, bluetooth technology, touchscreen audio system, XM radio, USB and auxiliary input jacks let you access your smart phone through the audio controls, etc.
The interior was also quite lovely, even if white/cloth would not be my choice. It is a pretty smart looking vehicle all around. It was a pleasure to test drive and it changed my preconceived ideas about SUVs.