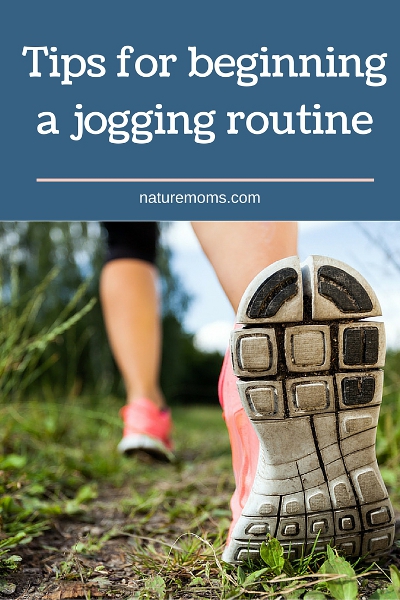 If you want to get in shape and keep an exercise regime going strong, it is important not to become bored and feel like your fitness routine isn't motivating yourself enough to push hard to achieve the goals you have set yourself. This is one of the main problems with working out in a gym. Those same four walls every day, the feel of the familiar thud as each step hits the treadmill, and you can probably see someone in much better shape than you a short distance away, making you feel bad for how easy they are making it look.
That's why it can be so much better to run outside and discover the depths of your local area at the same time. Take advantage of parks, green spaces and nature trails to give your eyes a treat as you put some miles in. When your mind is distracted by what is around you, it is much easier to keep going as you don't really notice you're even training that hard if you get absorbed in your surroundings.
If you mix it up each day as well, you won't get too used to that beautiful park run you did the other week, which keeps it exciting and memorable each time you do it. Find a route planner online that has all of the footpaths and trails you maybe hadn't spotted before and map out a path to tackle. It is often said that if you know exactly where you will be running, it feels like less of a chore than if you just wander aimlessly as you can be aware of how far you have left to go and how much gas is still in your tank.
If you start to really get into it and feel like you can push yourself even further than you have been, then get outdoors and get as far into nature as is possible. It has even been found that running or jogging in natural surroundings can increase the positive effects of the workout by half, compared to expending the same energy in the gym. As being around trees and grass can actually reduce the levels of stress in your brain, it is the perfect excuse to combine exercise and relaxation in a beautiful space.
One of the best ways to stick to something like this is to rope other people in with you along the way. Get the whole family involved for a fun activity day and explore some local nature sites. If you're planning on bringing the kids, make sure Mom or Dad bring a backpack with water and some healthy snacks so the little ones don't run out of energy too soon and start complaining!
This is no bad advice for anyone, though. If you are out for a reasonably long time, make sure you come prepared with some hydration to keep going. Becoming dehydrated can affect performance levels, so make sure you top up when thirsty to carry on for longer.
When getting started or getting back into a routine it is important not to go all out straight away. Impact injuries are common when your body isn't prepared for such a workout if the muscles haven't been properly utilized in a while so it is important to listen to what your body has to say.
When considering injury prevention, you can find the best knee sleeves for running at reasonable prices online. If you know that a particular joint is likely to be troublesome, it can be worth the investment to ensure your best laid plans for getting fit aren't curtailed by an injury that could have been avoided.
Remember though, that everyone has a bad day sometimes and there is no point in beating yourself up over that one day where you missed out on a run due to other arrangements or feeling under the weather. If you allow that disappointment and negativity to creep into your fitness outlook, it can drag you down back to where you started. Instead, figure out your schedule way in advance to limit the amount of times this can happen and remain positive that you will reach your fitness targets eventually.
So if you are feeling bored of the same layout, and the same exact routine in the gym, consider making the most of the world outside your window and see what beautiful things may pass you by as you make for a more enjoyable workout.