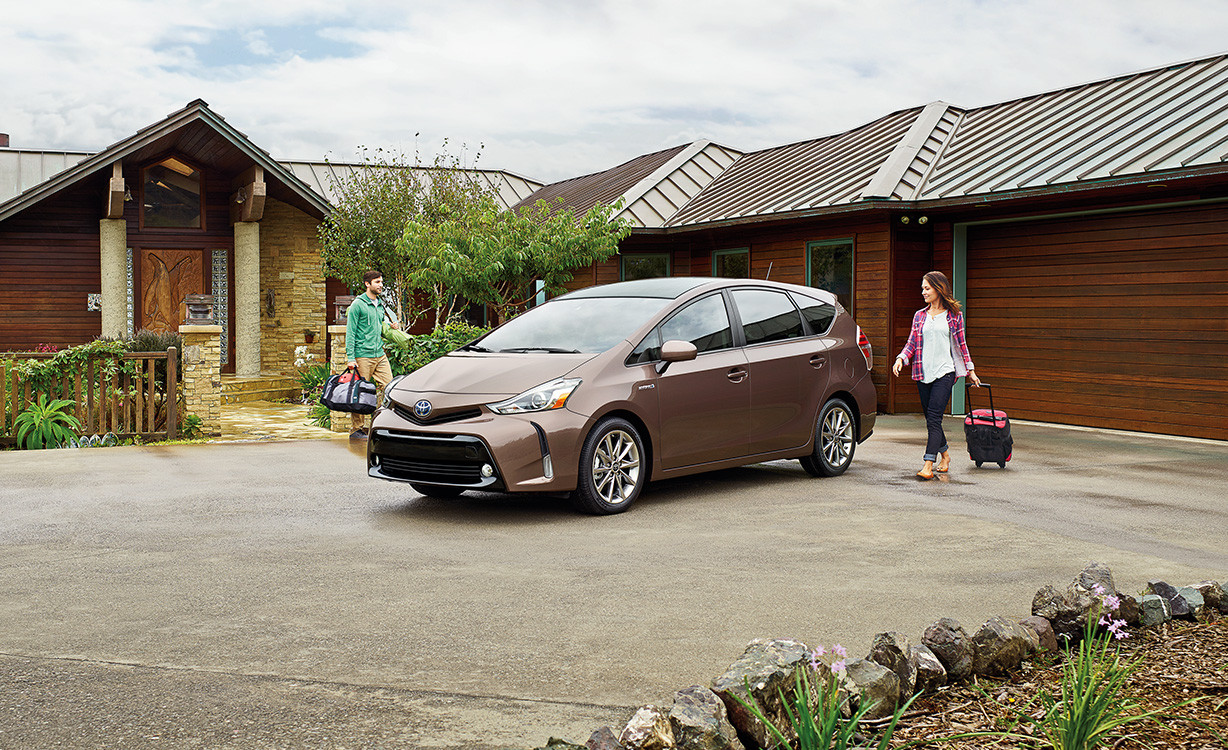 I drove a Prius for the first time last year and fell in love. I know, it sounds cliche…the treehugger fell in love with a Prius but it's true. I fell hard and fast and I have driven lots of green cars over the years. My intro to this line of cars that has become synonymous with greener living and greener driving was the PriusC. That cute little green car quickly became one of my absolute favorites.
Just this month I had the pleasure of driving a Prius v around town for a week. The biggest difference between the two is obvious…the size. I adore small cars but the trend with most people seems to be a demand for cargo space and cars that look and perform more like small SUVs. It definitely had the size going for it. The five of us were not crowded and we had plenty of room for storage. I even picked up a giant dog crate for one of our foster dogs and it fit perfectly in this car. I still prefer the smaller cozy size Prius but if you want the green benefits AND you want a bigger size than the Prius v is perfect. This car gets around 42 mpg. It delivers the highest combined fuel efficiency of any SUV, crossover utility vehicle or wagon.
Another wonderful aspect of the Prius v is the interior. I love the front the dash and display. I had a great time connecting the car to my phone via Bluetooth and listening to audio books as I drove around. I was a bit hard to get used to the small shifter, which is located on the dash, but after a few days I think I got the hang of it.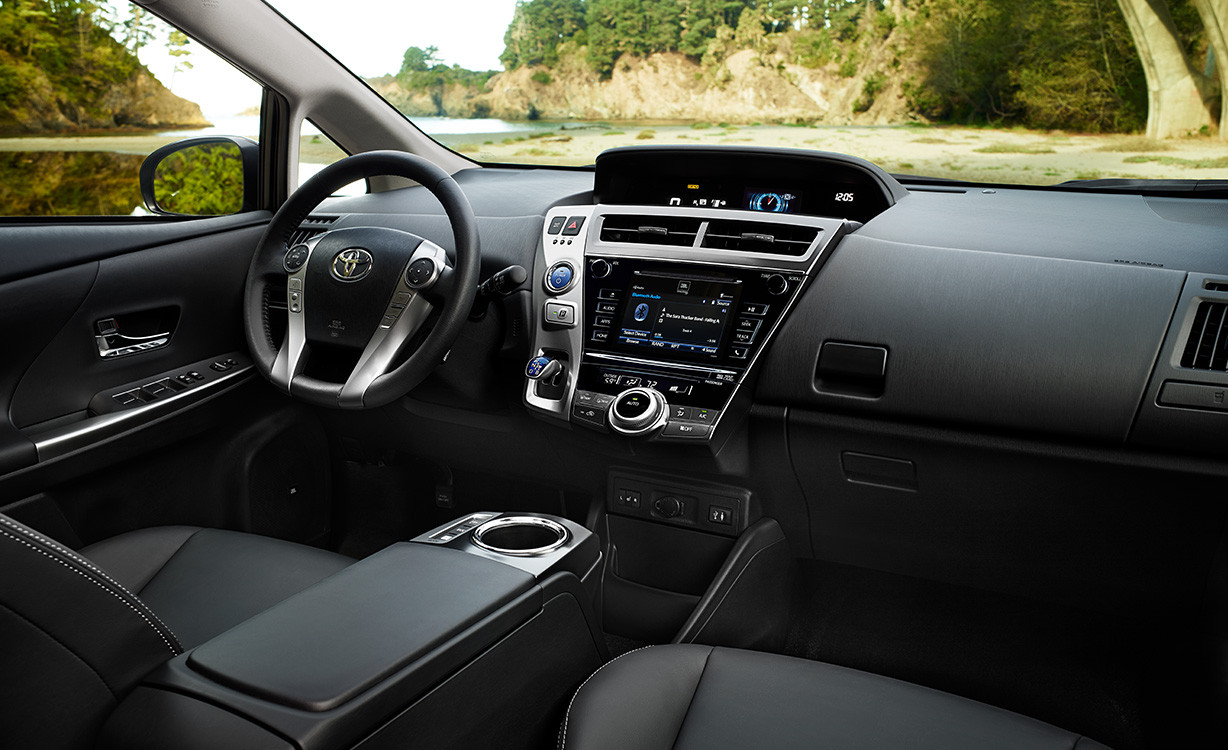 It is a luxurious car and the different models range in price from $26-31K. I love that the display was built into the dash and not sitting on top of it, this is a personal preference for me. I love the smart key system with push button start because I don't like having to keep track of keys and with this car I can just throw them in my purse and keep them in there. When I walk out of range the car locks. When I walk back to the car and touch the door handle or trunk mechanism, it unlocks. How easy is that??? The only downside is that you "can" forget to turn the car off and walking inside your house may not be enough range to stop it running. Not that I would ever do that…
It also features a 6.1-in. touch-screen display, backup camera, integrated navigation system, JBL® Premium Audio and a suite of popular apps, it's one smart way to help you stay connected. I love that it comes with apps already at your fingertips like Pandora, I heart radio, movietickets.com, OpenTable, etc.
It looks like an SUV and has all the extra space you may need or want but it performs like a more compact hybrid. It cheaper than its close competitor the C-Max and yet it beats it in fuel efficiency and cargo space. I think Toyota has knocked it out the park with this one, even if I smaller cars are more for me. I want the SUV lovers to have a hybrid they can get behind too. Enjoy!