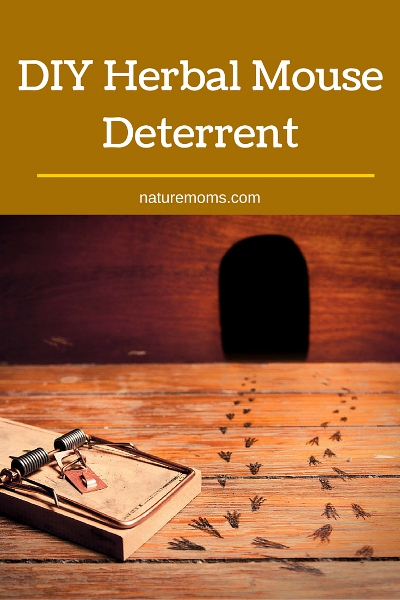 Mice are part of life in many parts of the Midwest. This fact was a big eye opener for me when I moved to the area from the Southwest. We have so many agricultural crops here that mice and other vermin make their homes among the crops and then come harvest time they decide to move into your home. I just can't share a home with them so if they do decide to make an appearance we break out the traps. Before it gets to that point though I always like to try and deter them first.
The following is a DIY recipe for deterring mice with herbs and oils. Once you make the mixture you can soak cotton balls or strips of cloth in the strong scent and then place them in and around entrance points. They also come in handy in kitchen cabinets and drawers. No one wants a mouse in the kitchen!
Herbal Ingredients:
1 C water
2 Tbsp Basil leaves, chopped
2 Tbsp Peppermint leaves, chopped
Essential Oils:
12 Drops Peppermint
12 Drops Rosemary
12 Drops Clove
Boil the water and pour over the fresh herbs, once cool strain them out. Add the essential oils to the herbal liquid and mix. Use this repellent along with cotton balls or cloth strips every 2-3 weeks.