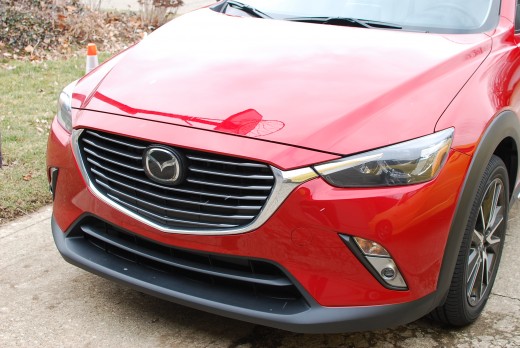 Although not the greenest of cars I did enjoy driving the Mazda CX-3 recently. This was my second time driving a Mazda 3 and it is one of my favorite cars. This particular car was uber luxurious…I loved the interior! The Soul red exterior paired with the white and red leather interior was a killer combo. The models range from $21,210 to $24, 990 and honestly that is not bad when you look at what you get and compare it with other cars.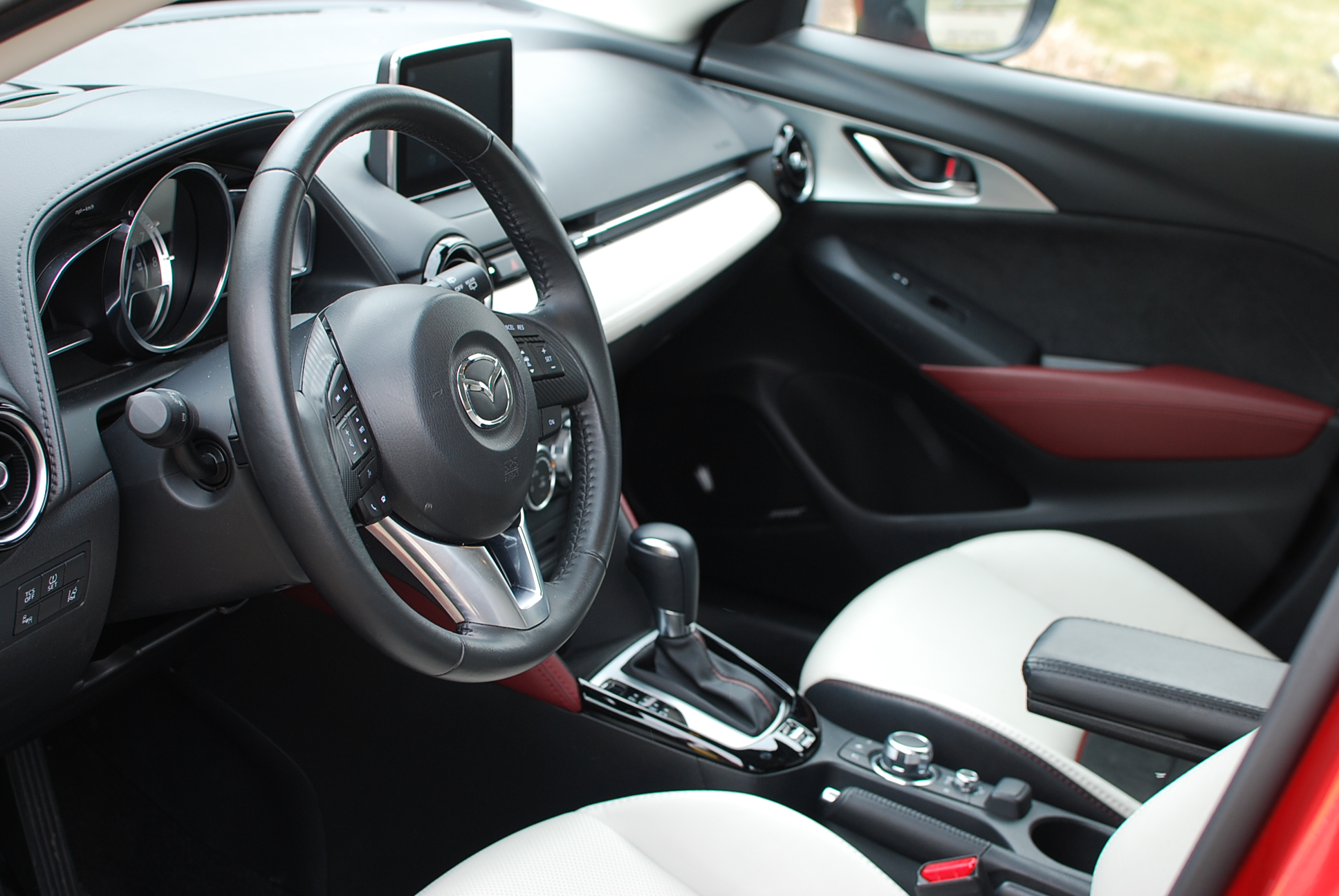 The fuel economy is good at 35 mpg HWY. The close proximity warning was also very helpful. I always keep a safe distance from the car in front of me but this car visually reminds you, if you get closer than you should depending on speed. Heated seats and keyless entry are always a fave for me. There was great trunk space. The sound system was awesome, even if I do usually just listen to audio books via bluetooth.
Here in Ohio, the weather can change in an instant. so I love the available i-ACTIV AWD™ all-wheel-drive system, which is always on alert, monitoring conditions and ready to adjust power to help give you ideal traction before your wheels can slip. I detest driving in rain and snow because I am an Arizona girl at heart. A car that provides me with greater confidence to drive in nasty conditions is a big bonus for me.
And dang this car looks good…