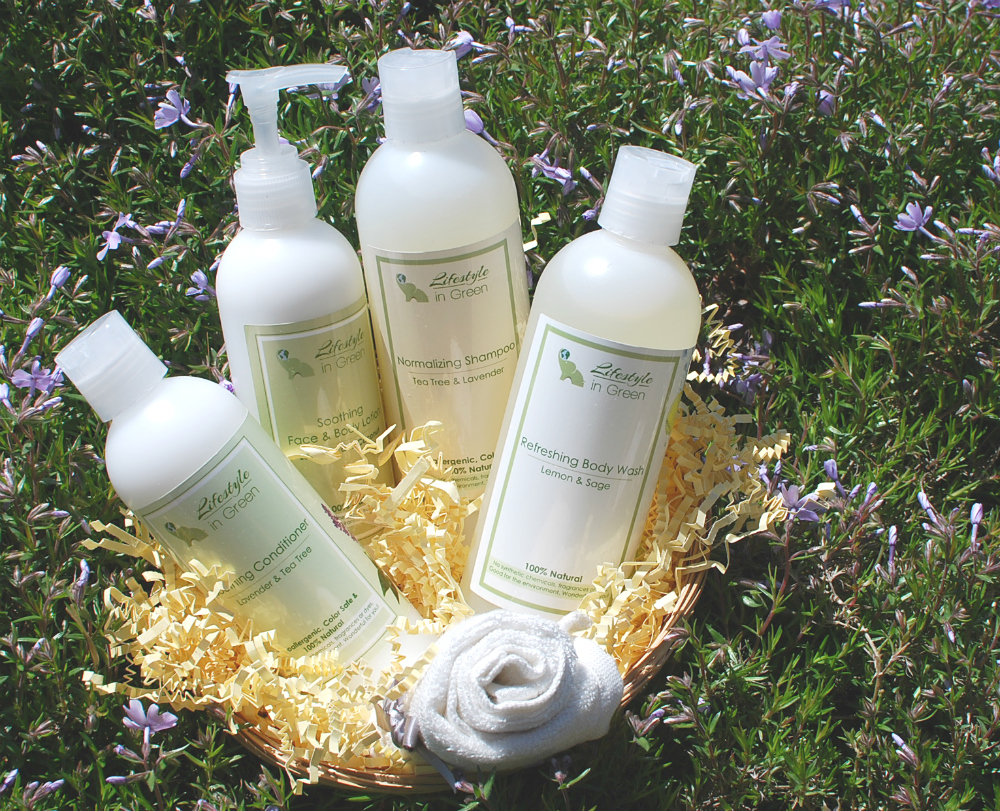 In our lifetime we will take lots of showers and wash our hair quite a bit. We may use body wash, shampoo, conditioner, facial scrubs, lotions, etc. I know my shower and bathroom is fairly full of these products and I consider myself more of a minimalist than the average person. I seem to go back and forth between a "no poo" routine and using a natural shampoo and conditioner. It really depends on the status of my hair, my current lifestyle, and how my thyroid is performing.
Mostly though I do like to use shampoo but not the stuff sold in most regular stores. Their ingredients do not cut it with me. I am looking for:
ease of rinsing (no residue)
no irritation
pleasant natural fragrance or no fragrance
low/no toxicity (no SLS, for instance)
good biodegradability
no damage to my hair
gluten free ingredients if possible
I want products that are safe for everyone in the family to use with no ingredients that give me the heebie jeebies. I like products that come from companies that are transparent with their marketing and their ingredients.
Just recently I was introduced to a company (through a friend) called Lifestyle in Green. Their products are great and they are committed to not using any synthetic fragrances. The oils used in their care products are derived from certified organic farms. They care about what they put in their products and how each ingredient impacts individual health and the environment.
Their Mission:
Sustainable and environment friendly: Raw materials are procured to support organic and sustainable permaculture farms
No harmful junk or synthetic garbage: All personal care products are manufactured with organic, wild crafted ingredients. Non-toxic chemicals, no parabens, artificial fragrances, no formaldehyde or anything in any way unnatural finding its way into your body through your skin
Local industry, farmers and artisans: Source raw materials to support fair trade and craft communities
I could not ask for more. Some of their products that I have tried are:
Tea Tree and Lavender Normalizing Shampoo
Lemon and Sage Refreshing Body Wash (love this combo!)
Lavender and Tea Tree Soothing Conditioner
Lavender and Coconut Face and Body Lotion
All the ingredients are listed on the bottle and I have no issues with any of them. I love that they indicate which ones are certified organic, such as rosehip, lavender, olive oil, marigold, burdock, etc. They do not try to deceive you into thinking everything is organic just because most ingredients are. I also love the fact that they use essential oils in their formulations. Not only are they beneficial for a variety of reasons, they are a lovely way to create a non-toxic scent. The lemon and sage combo really is heavenly and very refreshing and I am not usually a body wash kind of girl.
The plastic bottles are a drawback and because certain essential oils can cause leaching in plastic I plan to use up my supply immediately. But I will totally reuse the bottles for homemade dish soap and hand soap! I can understand why products such as these are not sold in glass bottles (safety) so I just have to get creative with recycling.
I love the products so far and I love the commitment the company makes to personal health and planetary health. Add in the way they source their ingredients and the way they support fair trade and craft communities and you have a winning recipe for an ethical, green, safe product line. Enjoy!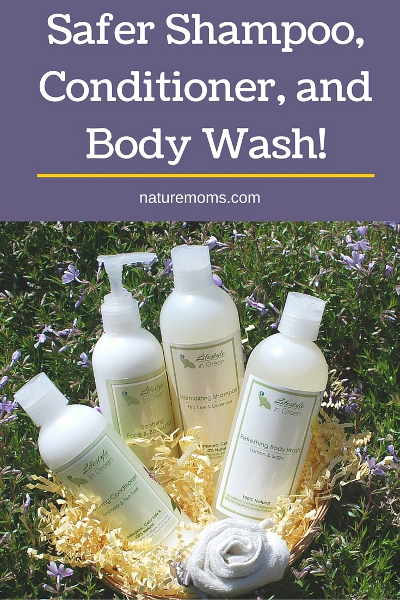 This post was written in partnership with Lifestyle in Green and I received product to review. All opinions are 100% mine and I stand behind this product as a supporter or I wouldn't blog about it!