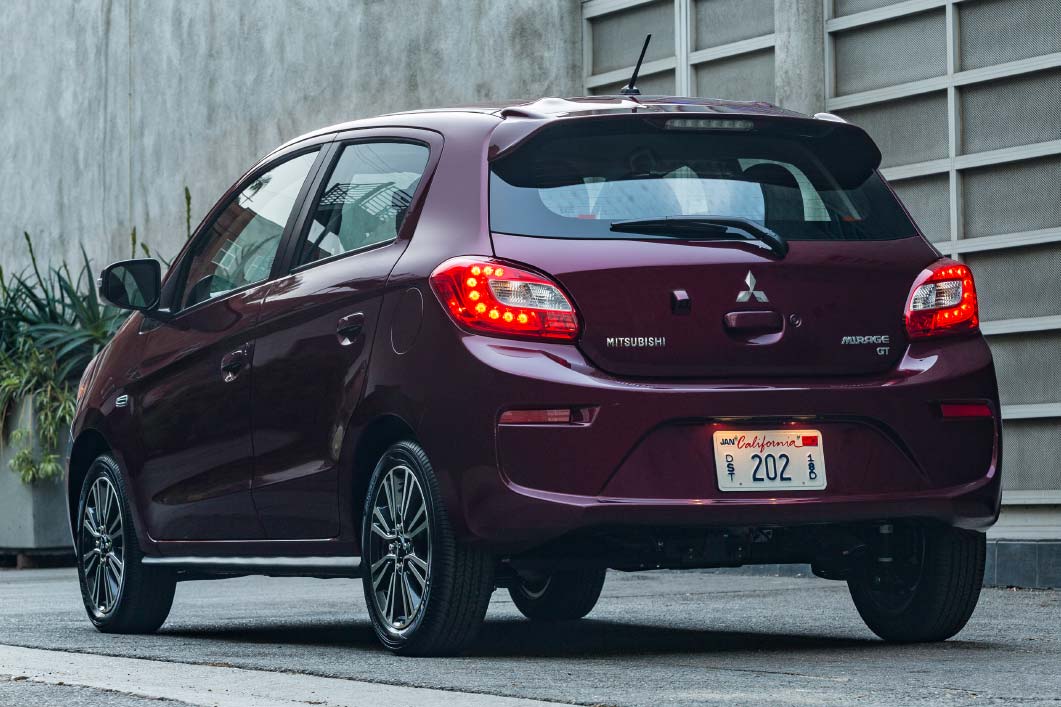 Recently I got to roll around town for a week with the 2017 Mitsubishi Mirage. I am already a Mitsubishi fan. Remember how I loved the i-MeEV? Yeah, loved that car. I also really enjoyed the Mirage, even though it's not an EV. It's fuel-efficient, and it's the least expensive car on the market.
For a family on a tight budget the price is important. It sucks when you are in the market for a car and the most affordable options are 5-6 years old. With the Mirage even a family of modest means has access to new if they want it (and don't mind depreciation). The pricing starts at $12,995 and I will be honest this was not a car loaded with a ton of amazing features. It did not even have a USB port for my phone. But it was very nice car, with great fuel economy, and I think that trumps added luxuries any day. It also have a 10 year/100K powertrain warranty. That is a pretty nice perk for the price. And even though it is small, it seats five so my family could easily fit in this.
The official fuel rating is 37/43 mpg and it lives up to this. It is supposed to be the most fuel efficient gas powered non hybrid car in America right now. We all want to save money on gas but the people who really need the savings cannot buy a 30K hybrid vehicle. This is a nice alternative.
The more features you add the more expensive it can get of course and honestly I would be be upgrading because I don't want a manual transmission. Yet if the worst happens and our current car tanks, this car is on the short list of possibilities.
Some standard features:
1.2L MIVEC DOHC 12-valve 3-cylinder
5-speed manual transmission or available Continuously Variable Transmission (CVT)
7 standard airbags including drivers knee airbag
Automatic air condition climate control
6.5″ Display Audio with Smartphone link, Apple CarPlay™, and Android Auto™
With a host of standard features, best-in-class fuel economy and a very affordable price, Mirage ES isn't just a fun choice, it's also a smart one.