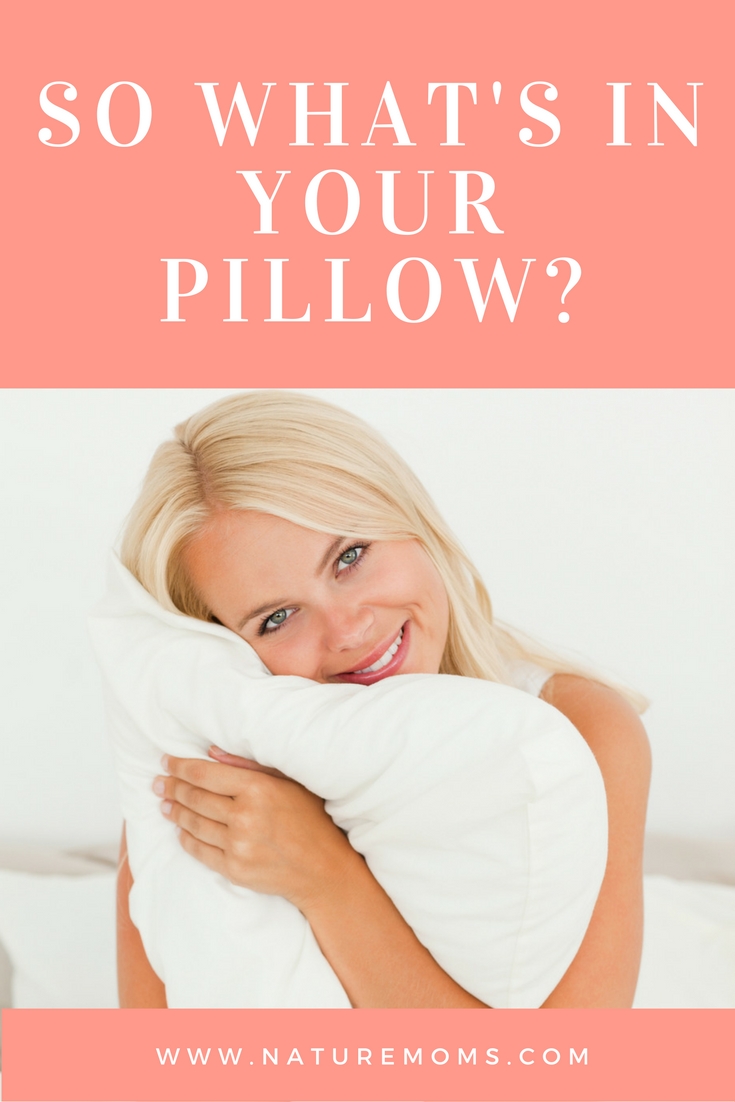 So what's in your pillow? For a better night's sleep you may want to try a pillow with a natural fill. The synthetics like polyester that you find in conventional pillows draw on non-renewable resources and can be more hospitable to allergens. The chemicals can also lead to headaches. So try a natural fill and even organic if possible.
A quality pillow can cost anywhere from $40.00 to $250.00 but if you take care of it…it can last a decade. Here are some of your options:
Goose Down – This is one of the softest fills available and is optimal for people who sleep on their stomach. You can care for this pillow by exposing it to fresh air and sunlight several hours a month. You can also usually machine wash on a gentle cycle and tumble dry along with a towel on low heat.
Organic Cotton – Cotton is a good option but it does tend to compress over time. Machine wash on gentle in cold water. Tumble dry with cool air and throw in a dryer ball or tennis ball to break up clumps. Because cotton is easy to clean it is less prone to mildew and bacteria.
Organic Wool – This fiber offers firm support and it is also a natural insulator and helps regulate body temperature. Throw it in the dryer for a few minutes with a dryer ball or tennis ball to renew the loft. Freshen in direct sunlight and open air for several hours a month and use a vinegar/water solution to spot clean.
Natural Latex Foam – Natural latex pillows are molded and they conform to the contours of your body. Dust mites find it inhospitable and mildew cannot thrive in it. It is a healthy alternative for many allergy and asthma sufferers. Hand wash with warm water and a mild soap. Press with a towel to dry and keep out of direct sunlight.
Hulls – Sleeping on buckwheat hulls can help relieve muscle tension but it can take some time getting used to. Since hulls are irregularly shaped, air circulates around them and dust mites and microbes have a hard time taking root. Look for a "triple cleaned" label to ensure that dust mites and mold have been removed. To clean, remove the hulls from the pillow and rinse in a tub of cool water. Lay out to dry. Machine wash the empty case in hot water twice a month.
No pillow – There is some scientific evidence to suggest that no pillow at all is better for our health and well being. Per the recommendations from the comments section Katy Bowman's books are a great resource if you want to know the reasoning behind it.
After you select your perfect natural pillow make sure to cover it with a zippered protector made from tightly woven organic cotton. When placed under your pillow case it blocks allergens as effectively as vinyl alternatives without exposing you to toxic chemicals.
Sweet dreams!