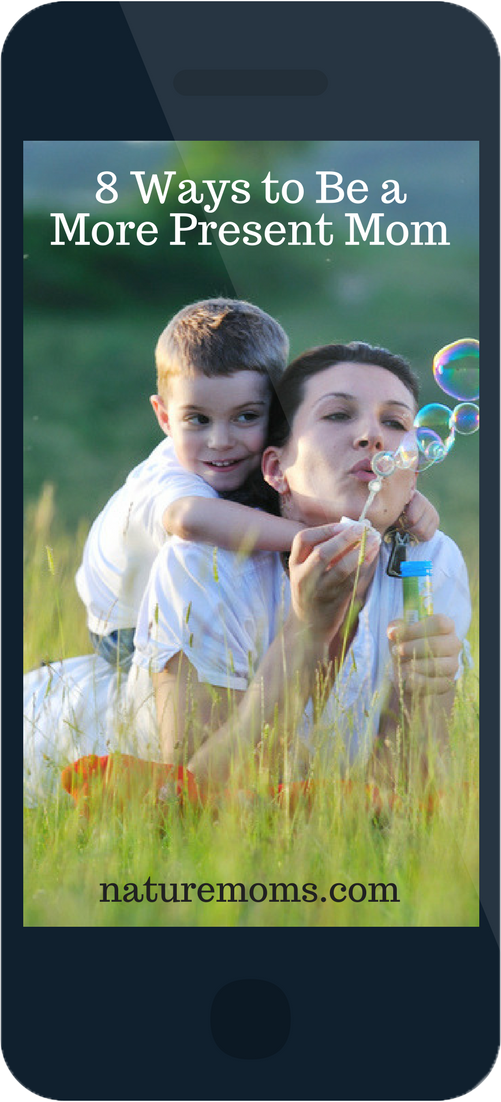 At some point we all feel as though we are just going through the motions. We're multitasking like never before and we are just getting by with all we have to do. When it comes to meaningful connections with our kids we may sometimes feel we are skating by with the bare minimum. How can we be more present and enjoy simple parenting moments more often? By making a few small changes to our routine and being more mindful of all the ordinary moments that present the opportunity to connect more meaningfully. Here are a few ideas…
Set Boundaries for Digital Devices – Don't allow smartphones, computers, TVs, and tablets to make you strangers to your family or vice versa. Set rules for when these devices need to be put away. An example would be to make a rule that all devices be put away for a rest when the family eats meals.
Wake Up Before Your Children – This small move allows you to get things done that might otherwise interfere with your ability to be present when they wake. Go through your inbox, send a few emails, return a text, do a load of laundry, meditate, or put breakfast on the stove. Get these done before they are even awake and then you can actually sit and enjoy your time with them before the chaos of the day begins.
Family Clean Up – In my house we have a family cleanup as needed. That means everyone at home cleans house as a team. We put on the some music and I give the marching orders. Sometimes there is drama but for the most part it is enjoyable to conquer this task together. We used to do a daily cleanup that I referred to as my 15 minute miracle. Now that one child works outside the home we have gotten away from the daily routine but I remember it fondly!
Weekly One on One Time – Try to do something with each child, just the two of you, each week. Take a walk in the park, go to the library, play a card game, take them to the grocery store, or challenge them to a game of Mario Kart. Children need those moments when your attention is focused solely on them.
Family Game Night – Build a collection of fun games and play one each week as a family. The kids will love this so much they will not let you forget! If you have some overly competitive kids try cooperative games where the the goal is to work together to reach the completion of the game.
Have Them Cook With You – As my kids get older they are required to do some cooking. It's not fair that mom gets stuck with all of it. You can spend some great quality time picking recipes, learning cooking skills, even sitting at the counter talking to them as they cook a meal they have mastered.
Really Talk To Them – In the car turn off the radio and actually talk. In fact be prepared with conversation cards. You can actually buy some and use them at home (perhaps during dinner) and when driving. The questions are specially designed to engage kids in the art of conversation. They contain a fun mix of age appropriate questions that range from silly to thought-provoking and encourage up-building conversation between parents and kids.
Hugs All Around – Take a page from the movie Trolls and have hug time. No, I'm serious! I am known to sing out what I hope is a melodic bell sound accompanied by a boisterous "hug time!" My kids enjoy these impromptu hug requests, even if they occasionally like to act inconvenienced. And of course younger kids love it.
I hope these ideas give you some inspiration to make positive change!