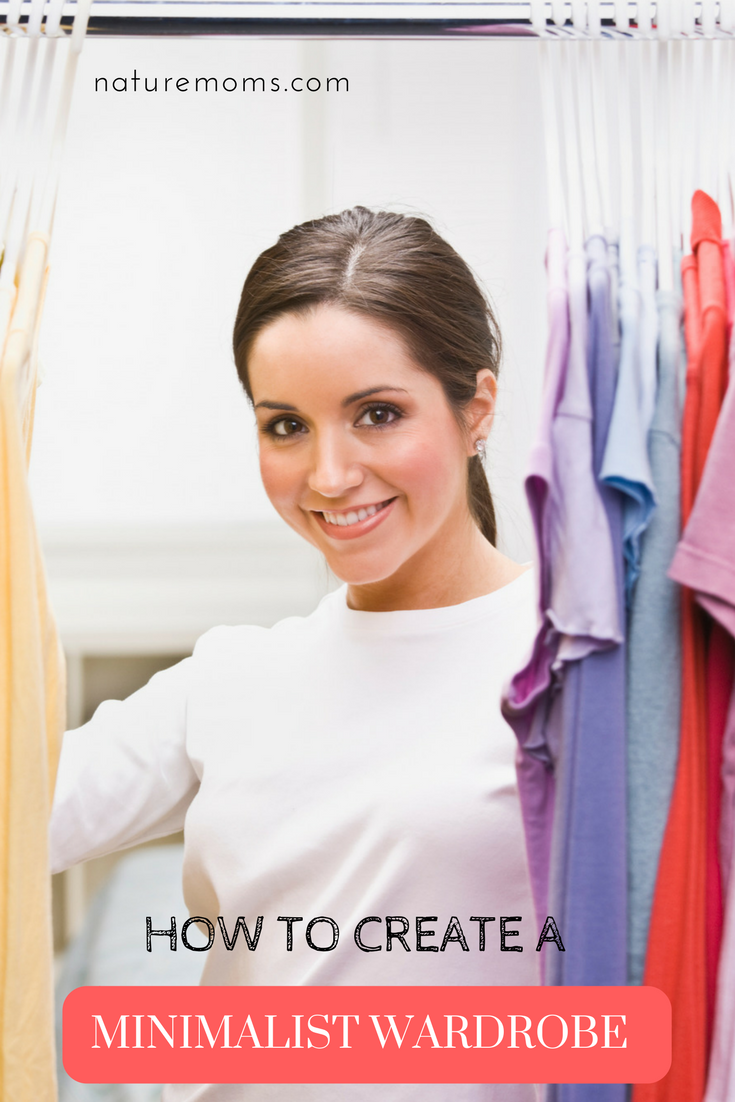 When most people first delve into the minimalist lifestyle, it is fairly common for them to make hard and fast rules about the sort of things they plan to have or not have in the home. They might consider "clutter" to be all the stuff laying around that makes their house look unkept and untidy and they think about what they can donate to various groups.
As they learn more about this process though, they will realize clutter can include their wardrobe as well. All your clothes, neatly hanging in hangers and tucked away by the closet door, is a big source of clutter for most people.  We have way more clothes than we can wear on a regular basis. In fact most of us wear 20% of our clothing 80% of the time. We have clothes that no longer fit. We have clothes we bought, wore once, and decided we did not love, and thus never wore again. As you continue reading, you will find a few tips on how to create a more minimalist wardrobe.
Take an Inventory of Your Closet
First off, it would be a good idea to know what you have. Look in your closet and see how much is there. Once you have become aware that you really do own more than any one person actually needs, it's time to start making some serious decisions about what you plan to do. I love, love, love the KonMari method, in the book The Life-Changing Magic of Tidying Up: The Japanese Art of Decluttering and Organizing. The author recommends taking all of your clothes out of your closet…and your spare closet and your hamper… and putting everything together in one place to go through it all. Anything that does not spark joy for you should be donated.
Imagine Your Dream Closet
Look through some Pinterest photos or magazines and get excited about how organized and lovely your closet could actually be. Don't be sad about decluttering just think about that awesome boutique style closet you could have once our wardrobe is more manageable. Who could feel deprived if they had this to enjoy at every day???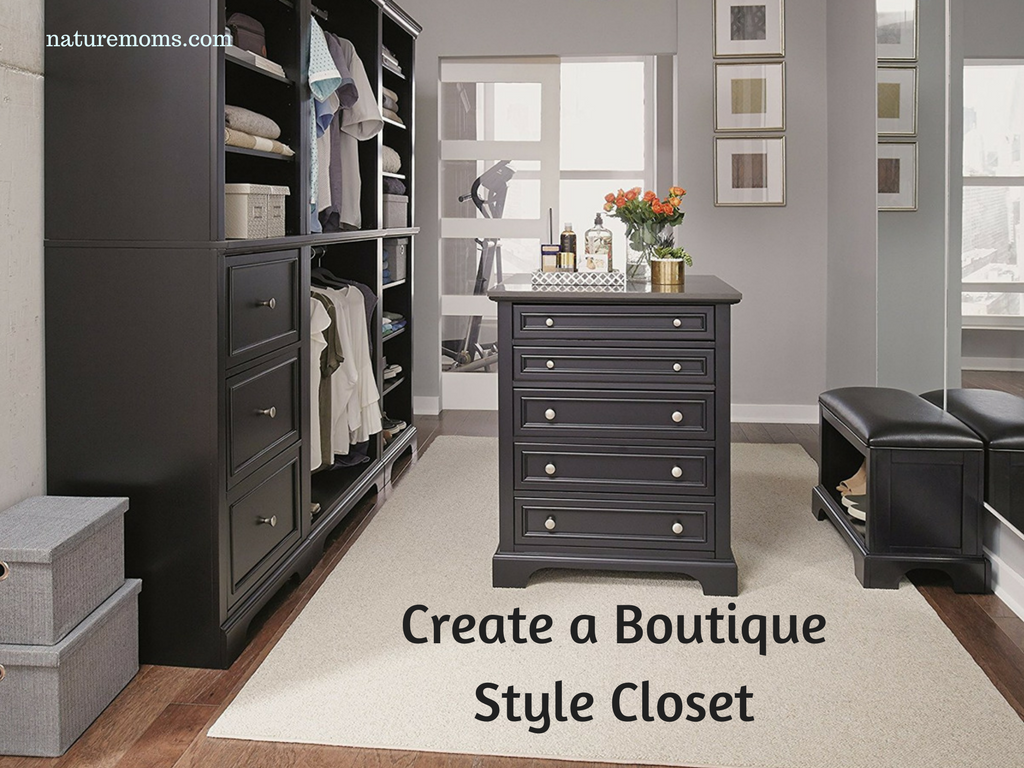 Stop Shopping
After you have seen how much you have accumulated, it's time to put a stop to the process of accumulation. Getting rid of clothes will do you no good if you run out to immediately replace the items that you're planning to remove from your home. The other great thing is that this will free up funds that can now be used for other goals, like fancy closet organizers from Ikea. Or Amazon, can you believe you can buy the closet set above via Amazon and have it delivered right to your door. Bonus!
Stick to Your Favorite Colors More
We all have favorite clothes and colors that we love to wear. They make us happy. They make us feel good. If you make it a point to wear more of what makes you look the best, you will feel great, look great, and be free to utilize the space you save by getting rid of the clothes that you aren't likely to wear again. Sticking to only a couple color palettes also means we do not need as many accessories.
Get Rid of Clothes That No Longer Work
If the clothes don't fit right now, let them go or have them professionally altered. If the clothes are unflattering, let them go. Don't be overly concerned with what you spent on them or how much you like the items. Life is too short to hold on to that $90 sweater you never wear just because it's a designer brand and you got it for a steal. Be realistic about what you can physically wear and what you will wear in the future. Items that cannot be worn, need to go.
Buy Quality Items
A simple wardrobe means that you will be wearing the same clothes in various combinations a large portion of the time. This means that you will want to purchase much higher quality, durable items. This can also save you money in the long run, because you aren't going to have to replace clothes as often.
Further Reading: The Curated Closet: A Simple System for Discovering Your Personal Style and Building Your Dream Wardrobe