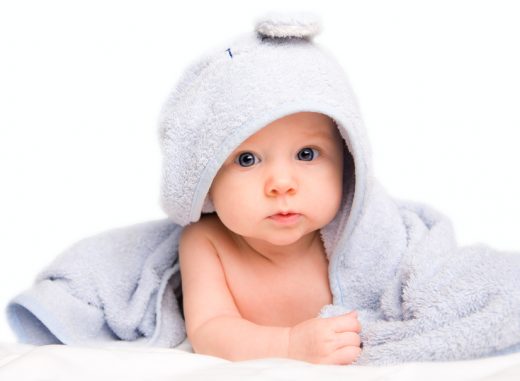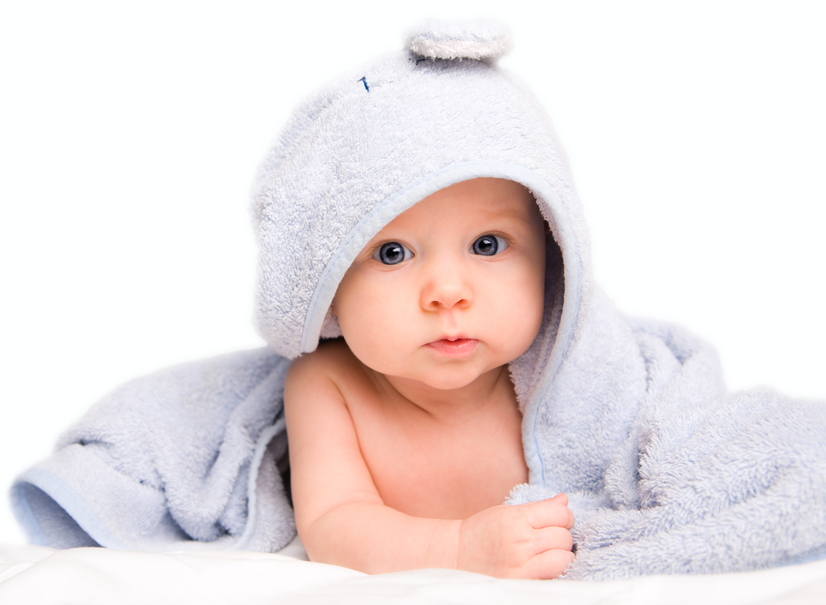 Baby's are known for having the softest skin out there. But what do you need to do when baby experiences skin problems?
You may ask yourself when you look at the several hundred baby skin care items at your disposal "What are all of ingredients listed?" or "Do I know what all of these ingredients are for?" Turns out what you don't know may be causing problems for your baby's sensitive skin. As an example we compare two common baby wash products. One is a typical big name brand baby body wash and the other is California Baby Super Sensitive Body Wash.
| | |
| --- | --- |
| Typical Big Name Baby Wash | California Baby® Super Sensitive Body Wash™ |
| Purified water, coamidoproypl Betaine, Sodium Tridecetg-3 Sulfate, PEG-80 Sorbitan Laurate, Coco- Glucoside (and) Glycerol Oleate, Sodium Lauroyl Amino Acids, Hydrolyzed Oats, Wheat Amino Acids, Oat Kernel Extracts, Aloe Vera Gel, Chamomile Extract, Hydrolyzed Silk Protein, Panthenol, Citric Acid, Tocopheryl Acetate, Fragrance, Retinyl Palimate, Soduim Laureth-13 Carboxylate, PEG-150, Disterate, Disodium Lauroamphodiacetate, Tertasodium EDTA, Quaternium-15, Cholecalciferol, Sodium Chloride, Sodium Hydroxide | |
So, what's the difference? The difference is that many synthetic ingredients are harmful, hazardous, toxic chemicals. For example, Sodium Lauryl Sulfate is an inexpensive synthetic detergent used in products from shampoos, body wash, bubble baths, and laundry detergent for its foam-building abilities, which imitates more expensive products. It causes eye irritations, skin rashes, hair loss, dandruff, and allergic reactions. It is frequently disguised in pseudo-natural skin care products with the added explanation "comes from coconut". Often times little girls get yeast and bladder infections that they have to fight with for the rest of their lives because of bubble baths and cleansing agents.
Petroleum based ingredients are also harmful as well. Petrochemicals such as petroleum jelly and mineral oil cause problems with the skin's photosensitivity (i.e., promotes sun damage), and tends to interfere with the body's own natural moisturizing mechanism, leading to dry skin and chapping. You are being sold a product that can create the very conditions it claims to alleviate. Manufacturers use petrolatum because it is unbelievably cheap. The synthetic fragrances used in skin care products can have as many as 200 ingredients. There is no way to know what the chemicals are, since on the label it will simply say "Fragrance." Some of the problems caused by these chemicals are headaches, dizziness, rash, eczema, hyperpigmentation, and violent coughing.
The best way to avoid these ingredients is to purchase naturally based products. You may find that some of your allergy problems and skin irritations will suddenly disappear when you no longer use skin care products formulated with petrochemicals and other synthetics. You may find that your baby's itchy red patches or diaper rash disappear when you switch to more natural alternatives.
So, what should I look for in a natural care product? First, look for high quality ingredients that are food or vitamin grade, natural, hypoallergenic and biodegradable, such as Decyl Polyglucose. Decyl Polyglucose is an effective, gentle, cleaner with no reported adverse effects. Secondly, the manufactures should use certified organic herbs. Finally, fragrances should be pure, aromatherapy quality essential oil infusions.
Some who come across this kind of information feel unmotivated to act upon it. They may feel that if we have survived so far with the presence of these chemicals, which our government allows, then there is no need for such a fuss. Very simply, the difference is that synthetic chemicals and fragrances create skin irritations and allergic reactions while natural products and essential oils are non-stripping to the skin and promote wellness.
Because of a personal experience with severe eczema of my young son; I was motivated to investigate natural options that didn't aggravate his condition. Natural skin care for your baby can make a huge difference. I know from experience how damaging the chemicals and synthetic fragrances found in standard skin care products are to children.