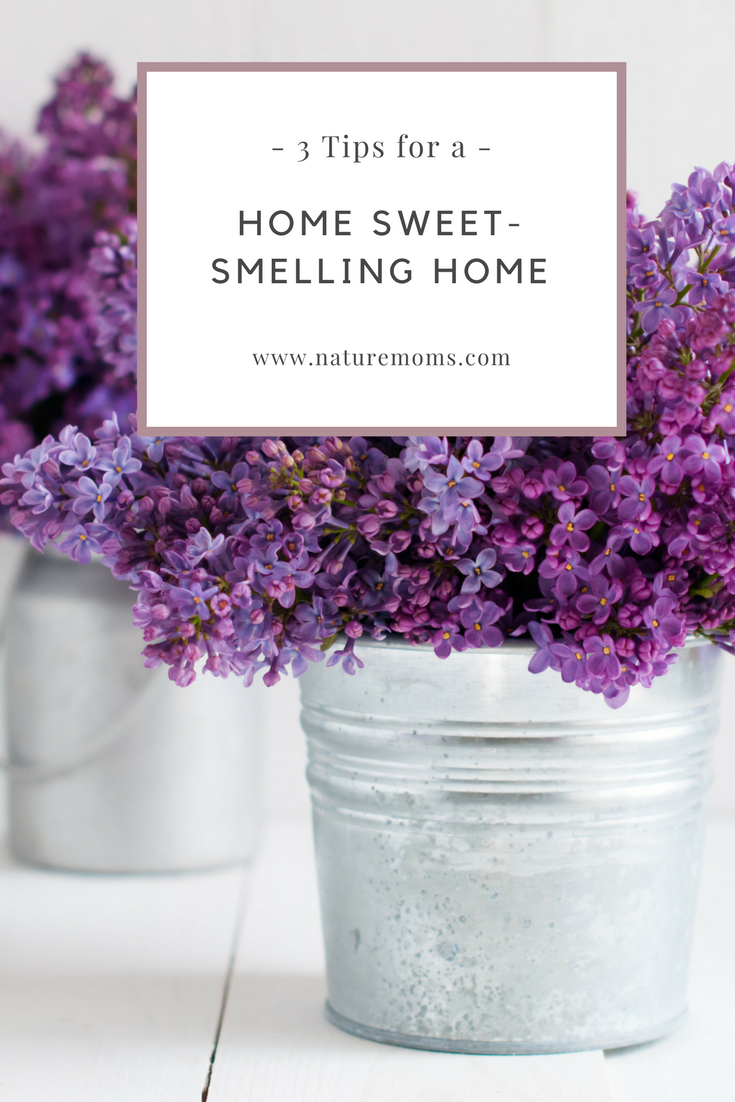 Looking for quick and easy ways to freshen up the home? Of course you are. There is nothing that helps lighten the mood more for me than smell. I love fresh clean flowery scents in spring, coconutty fruity smells in summer, the smell of spices and apples in Fall, and various scents in winter such as pine and sugar cookies. When the house smells good I am more than likely to want to tackle my to-do list and stay productive throughout the day. With that in mind I often try to consciously make sure my house smells good. Other times I am working in emergency mode because the garbage sat just a bit too long in the kitchen or the laundry basket in the bathroom is emitting a musty smell. Either way here are some ways to make your home sweet home just a bit sweeter…
Step 1: Get Rid of the Stinky Stuff
You have to remove the source of any unsavory smells before you can bring on the fresh. Don't try to mask odors, get rid of them. This often means doing a bit of cleaning…
Use vinegar, Castile soap, baking soda, and citrus oils (lemon, sweet orange, lime) to thoroughly clean surfaces, sinks, tubs, garbage cans, and any other areas where smelly stuff lurks

Launder bedspreads and pillows
Clean your carpets, upholstery, rugs, and drapes – Try this Natural Carpet Cleaner Recipe
Pour boiling water down drains and crush up some lemon peels in the garbage disposal
Clean up any pet areas thoroughly
Clean underneath couches, recliners, and other big pieces of furniture
Step 2: Improve Air Circulation & Ventilation
Open doors and windows whenever you can, even if it is for 5-10 minute increments

Change your furnace/AC filter
Bring live plants indoors
Run an air purifier
Step 3: Bring on The Sweet Smells
Bake/Cook – Put some beef stew on the crockpot or bake some banana bread

Put cut flowers and herbs in vases. Here is a list of some of the most fragrant flowers
Add 10 drops of your favorite essential oil to two cups of baking soda, sprinkle on the floor, leave for 5- 10 minutes and vacuum up
Burn a beeswax or soy candle with a natural cotton wick – I am loving Caldrea candles at the moment
Wash laundry and sheets with essential oils (tea tree, peppermint) and then hang outside to dry
Use a linen spray on linens, towels, curtains, and furniture. Once again I love Caldrea for this
Simmer sweet stuff in a pot… try things like cloves, cinnamon, apple peels, orange rinds, dried lavender, bay leaves, etc.
Lastly take a deep breath and enjoy…