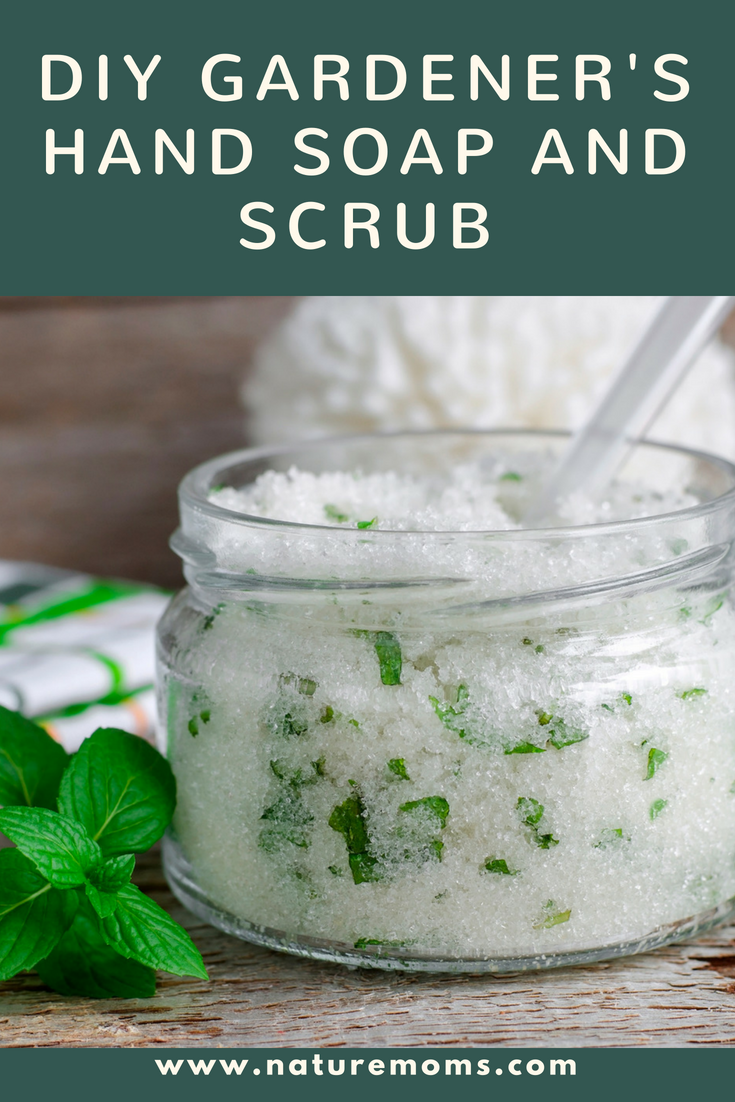 As spring and summer come along and we get busy in the garden this often means long afternoons and evenings spent weeding and tending. When you come in at night your fingers and nails are caked in dirt and a simple wash is rarely sufficient to get it all off. Having a scrub brush by the sink is a life saver and so is a do it yourself gardener's hand scrub with sugar and essential oils! This heavy duty sugar scrub is great at getting dirt out from under your nails, softening tough calluses, exfoliating layers of dry or dead skin, and even disinfecting cuts and scrapes.
It is easy to make and if having dirt under your fingernails drives you nuts, like it does me, you need to make it…
DIY Gardener's Hand Soap
1/2 cup white sugar
1/2 cup liquid castile soap
2 tablespoons fractionated coconut oil
3 drops each lemongrass, tea tree and peppermint essential oils
Optional:
1 tsp vitamin e (for extra moisturization)
1 Tbsp peppermint leaves from the garden (finely chopped)
Alternate: I also like 4 drops each rosemary and basil
Blend everything together and put in a 4 ounce glass container with a locking lid. Enjoy!