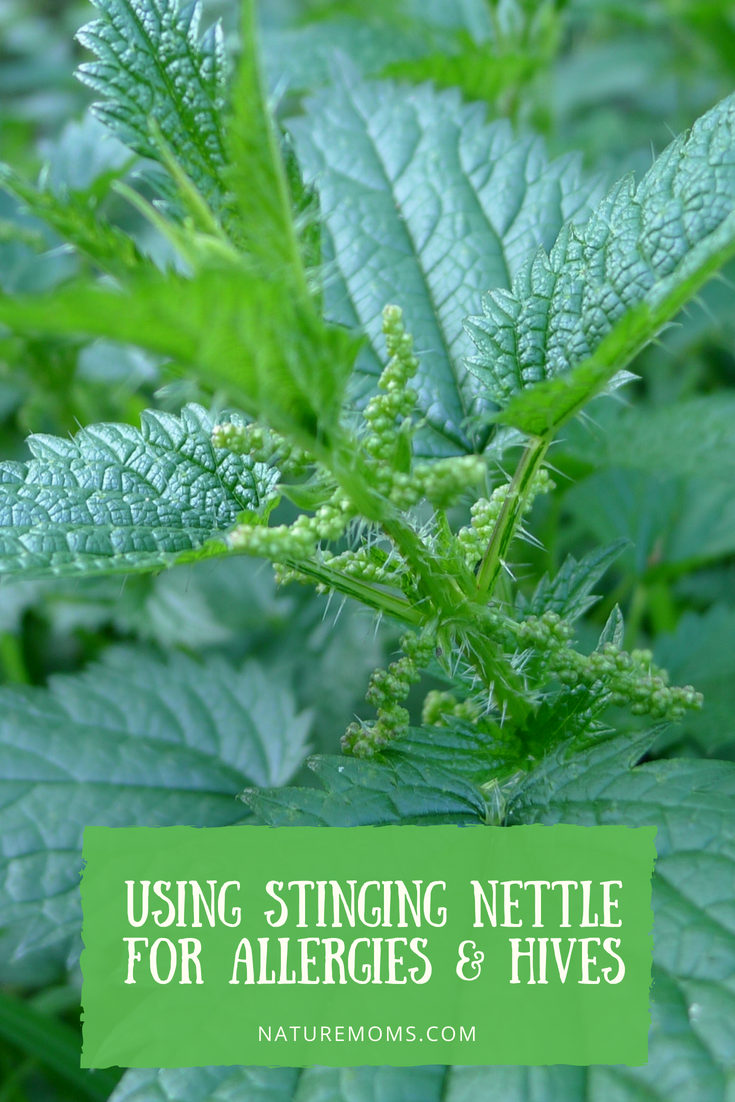 Stinging nettle is perhaps one of those herbs that you consider to be more of a weed. They grow wild and they hurt when you come into contact with them, hence the name "stinging" nettle. But put aside the potential for stings and rashes and you begin to see that this plant is actually quite useful for a variety of things…acne, eczema, halting hair loss, pms, urinary tract infections, digestion problems, killing intestinal parasites and worms, treating mouth and throat infections, helping with congestion and bronchial issues and much, much more.
Stinging Nettle for Allergies
It's official name is Urtica Dioica but it is more commonly called Common Nettle and Stinging Nettle. And as you can see, it is far more than a weed and well worth your time spent getting to know this helpful herb. Among the many uses listed above it is also commonly used to help combat allergies including seasonal, hay fever, and hives. If you or someone in your family has allergies then you will benefit from finding and using stinging nettle in teas, infusions, and tinctures.
This herb is so helpful for allergy sufferers because it is an anti-inflammatory. Yes, it can be very inflammatory if you rub up against it on a hike but a stinging nettle tincture might just end up being your first line of defense for allergies. To avoid getting stung when harvesting wear gloves and grab the stem from the bottom, near the soil. Oh and if you do get stung just look for plantain, which is usually nearby because nature is smart and organized that way. Just mash up some plantain leaves and apply them directly to the sting site. It is a drawing herb…it draws out poisons/toxins.
You can also buy the nettle leaves in bulk if you do not want to harvest them yourself.
Stinging Nettle Tea
Steep 4 ounces of fresh stinging nettle leaf (or 1 ounce dried) in a quart of water overnight. When done, strain and refrigerate. Drink daily, add to smoothies, or mix with other liquids such as soup.
Stinging Nettle Tincture
4 ounces fresh nettle leaf
9 ounces alcohol (like vodka)
3 ounces water
Put the nettle leaf in a jar, pour alcohol and water on top. Mash the herbs down to keep them under the liquid. Let sit six weeks or more in a cool, dark place, shaking occasionally. Strain, then squeeze the herbs against the strainer to extract the last, strongest part of the tincture. The leftover herb remnants can be composted.
Store in a glass jar or bottle in a cool, dark place. For allergies adults can take a dropper full daily and half dropper full for kids.