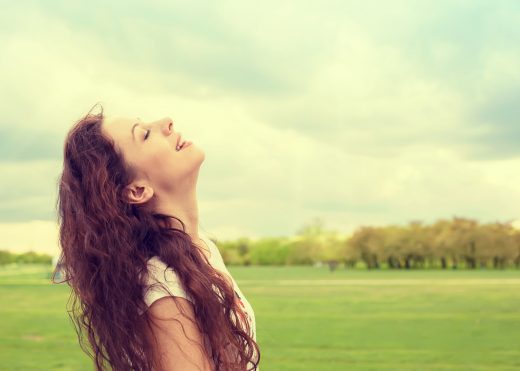 Our mental wellbeing is affected by our environment each and every day, and while some people can just go with it, others can feel the brunt of the chaos around them. One way to overcome this feeling and gain more control of your life is to work on what you can directly influence: your own home. Here's our guide on how a clean home can improve your mental wellbeing.
1. Reduce stress and depression
When you come home each day, the state of your home has a direct effect on your mood. If you come home to a mess or a ton of things you need to do, then you end up dreading leaving work or school. Keeping a pristine home can reduce these feelings, and will help to create a restful environment for you. You'll also find that the process of cleaning and decluttering will make you feel happier and more relaxed.
2. You will eat better
When you have a clean home, you will have more time to do the things that you want to do, one of which is cooking. The stress of a messy house will actually drive you to eat more comfort food, such as chocolate or potato chips. Just the act of being in a neater home will influence you to eat healthier without you even knowing it, as the stress on your brain will be vastly reduced.
3. You will stick to your exercise plan
If you focus on keeping a tidy house, it means that your brain is already wired for goal achievement. This has massive implications for the rest of your life, including your exercise goals. By using your organizational skills around the house, you will be motivated to reach the rest of your targets, whether they be eating healthier or losing weight.
4. You will be more productive
It's really hard to do anything when your workspace is cluttered and some people think that a cluttered space reflects a cluttered mind. The best thing you can do for you and your work is to declutter and neaten up your space in order to let your mind work the way it needs to. If you're looking at too many things at once, your brain becomes overwhelmed and this drastically reduces your work output.
5. You will sleep better
We have already mentioned that with less clutter in your house, you will feel less stress. One immediate effect you will find from this is that your sleep will improve. This is caused by things like having clean sheets, a bed that's made, and it will also help you to take care of important things during the day such as bill paying, so that it won't keep you up at night.
There are many things we can do to improve our mental wellbeing, but one of the most important factors in this in maintaining a clean home. Without the stress of clutter, we can allow our minds to focus on what really needs to be done and improve our lives in many ways. Use this guide to start the process of cleaning up your house so that you can feel happy and stress free.