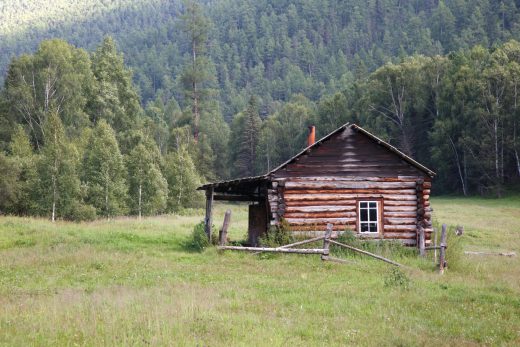 As the world continues to grow with the hustle and bustle of city life and the "need for more," families are looking to move off the grid and into isolation. Since 2012, over 1.7 billion people across the globe are living off the grid, as 180,000 American families are focused on the holistic lifestyle. In fact, the main advantages of log cabins are simple as they provide minimal upkeep, optimal energy efficiency, and noise reduction.
While it's no secret that log cabins may be smaller than the average home, families choose to go "unplugged" for a variety of reasons. Don't believe us? Here's why families are choosing the cabin life.
Embracing Sustainable Living
Picture yourself waking up every day to pick your own food, feed your own animals, and pump your own water from natural resources. Off-grid families use about 20% of energy consumed by the average American home. Meanwhile, living in a log cabin provides the beauty of self-reliance and simple living.
Endless Health Benefits
Imagine a life free of urban allergens and air impurities. Embracing the modern prefab home in a natural setting offers a variety of health benefits for the entire family. For example, some types of woods have natural healing properties. In fact, studies show that wood has air purifying capabilities as well as positive psychological benefits, according to the World Green Building Council. If you've lived in an area polluted by air impurities, living in a log cabin may improve more than your respiratory health, but also the following:
Provides calming qualities, reducing the issues of anxiety and depression
Regulated temperature with minimal heating
Eco-friendly materials, causing less impact on the environment
Sense of Security
Why are many families stepping away from society? Off-grid families choose to live the cabin life to get away from the negative side of society. Some are looking to raise their family in solitude, while others want to become more in touch with nature.  In addition, most do it because it is the most economical option available.
Building a Sustainable Future
Not all families are going at it alone. In fact, many form communities with cabins nearby. This allows each household to have their share of space while sharing the necessary skills and resources needed to survive. One family may tend to livestock while another is growing vegetables and generating power supply.
So, is the cabin life meant for you and your family? While each opportunity comes with its share of bad and good, what's important is providing the best ways of life for your loved ones.