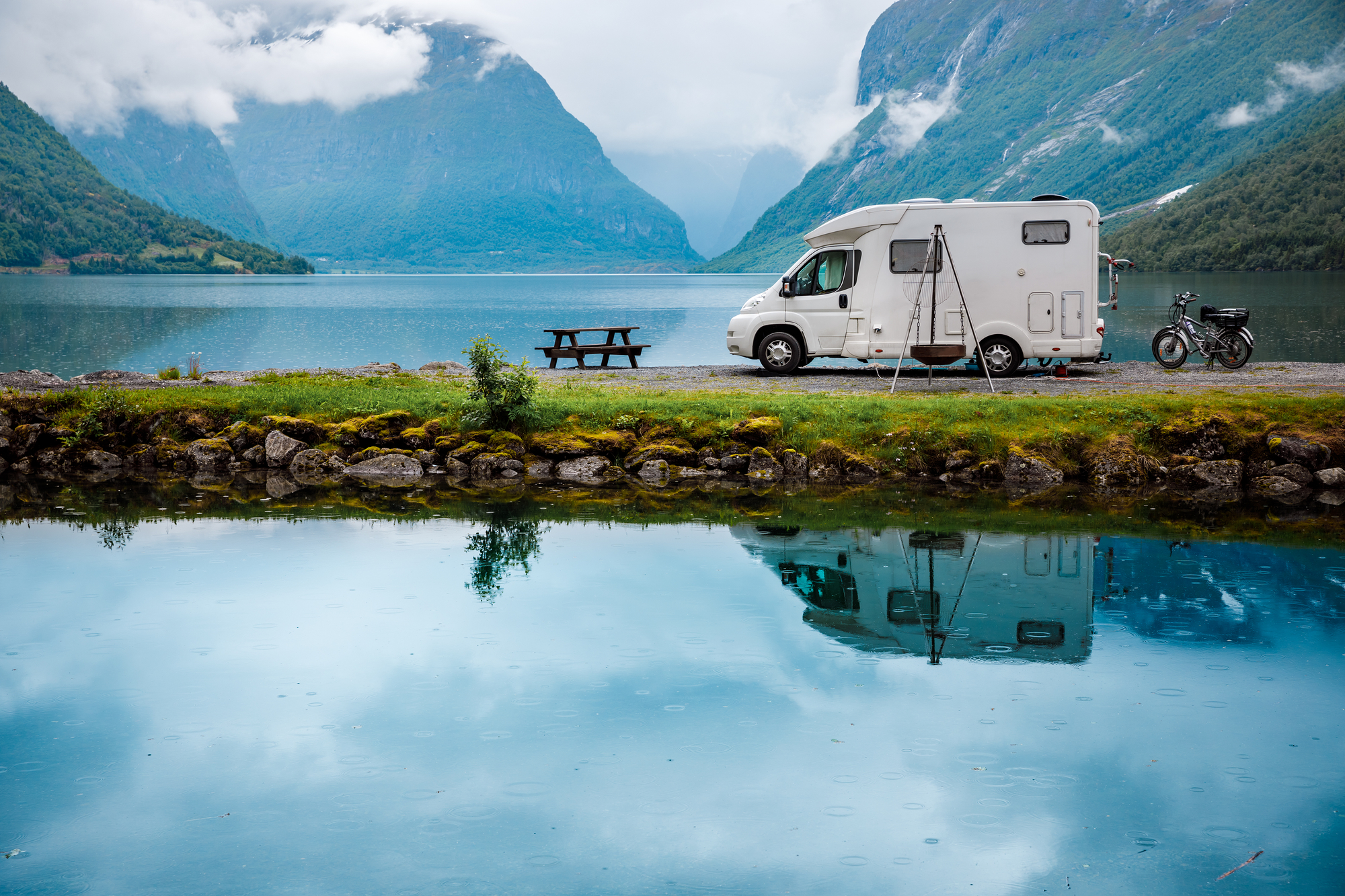 RV travelers gain more opportunities to experience nature in its purest form compared to other types of travelers. As a traveler navigating via RV, you can decide where you want to go and what you want to see as you drive. Furthermore, you can see much more on a long road trip compared to taking nature day trips. Unfortunately, many RV travelers do not realize all the spots to see and fail to experience the most naturally beautiful destinations. To avoid your fear of missing out, continue reading to discover the top naturally beautiful destinations for RV camping trips.
Crater Lake National Park, Oregon
Oregon's Crater Lake National Park is one of the most naturally beautiful destinations for RV travelers because of its breathtaking views. You and your travel companions can take in the wondrous colors of Crater Lake during sunset at one of the national park's camping locations. There are numerous inexpensive RV sites, some of which provide electric hookups. Most sites offer picnic tables so you can take in nature's beauty comfortably from outside of your RV if you wish. Crater Lake National Park is one naturally beautiful destination travelers should not miss.
Acadia National Park, Maine
When traveling through Maine, you have to experience the naturally beautiful destination of Acadia National Park. You will find this destination on Mount Desert Island, surrounded by millions of forest acres. On top of the large number of pine trees, it also offers visitors thousands of lakes and ponds. You will find over 30,000 miles of rivers and streams as well. If you have good fuel economy, you can drive all of these sights with a green road trip while taking breaks for high adventure activities. Whether you plan on camping or kayaking, you will gain a once-in-a-lifetime, nature-filled experience by traveling to Acadia National Park via RV.
Branches Of Niagara Campground, New York
Another one of the most naturally beautiful destinations for RV travelers is Branches of Niagra Campground. This campground in New York surrounds campers with wildlife. For instance, you can park your RV near a vast open lake upon visiting the campsite. Furthermore, the site puts you just a few minutes away from one of New York's most prized natural beauties: Niagara Falls. Enjoy fishing, boating, and exploring throughout Branches of Niagara Campground's 70 acres in New York during your RV road trip.
Yellowstone National Park
During your RV road trip, consider stopping at Yellowstone National Park to experience yet another naturally beautiful destination. Yellowstone National Park runs through Montana, Wyoming, and Idaho. Since it is one of the biggest pieces of land protected by the National Park Service, it holds tons of natural, historic wonders. You will drive along beautiful scenic roads. Since the park is so large, you will do a lot of driving between different points of interest. Consider a RV warranty plan from Good Sam (visit site) in case you run into maintenance issues along the way. One of the most popular points of interest, the national park is home to the most popular geysers in the world, Old Faithful. You will not be able to enjoy the natural wonder anywhere else along your journey. Moreover, you will see hot springs, waterfalls and more. Thus, it is worth taking the trip to this natural destination.
Denali National Park, Alaska
Finally, Denali National Park is Alaska's most naturally beautiful destination. Thus, it is worth making the RV trip to. The park contains three RV-accessible campgrounds that are all surrounded by scenery. While the views are worth the trip, the campgrounds do not have electrical hookups. Therefore, you will have to visit an electrical hookup to prepare your RV for travel prior to visiting Denali National Park. Although this may seem like a burden, it will be worth it when you get to camp alongside North America's tallest mountain. For this reason, Denali National Park is one of the best, wildlife-filled RV destinations.
To optimize your RV road trip experiences, you need to visit the top naturally beautiful destinations for RVs camping trips. Firstly, visit Crater Lake National Park in Oregon to view the famous lake up close. Travel to Acadia National Park to camp in the middle of forested land and numerous bodies of water. Set up camp in Branches of Niagara Campground to make Niagara Falls easily accessible for you and your traveling companions. Make the trip to Yellowstone National Park to see the world's most renowned geyser. Lastly, consider Denali National Park and the opportunity to visit North America's tallest mountain. Now, you know the top naturally beautiful destinations for RV camping trips.