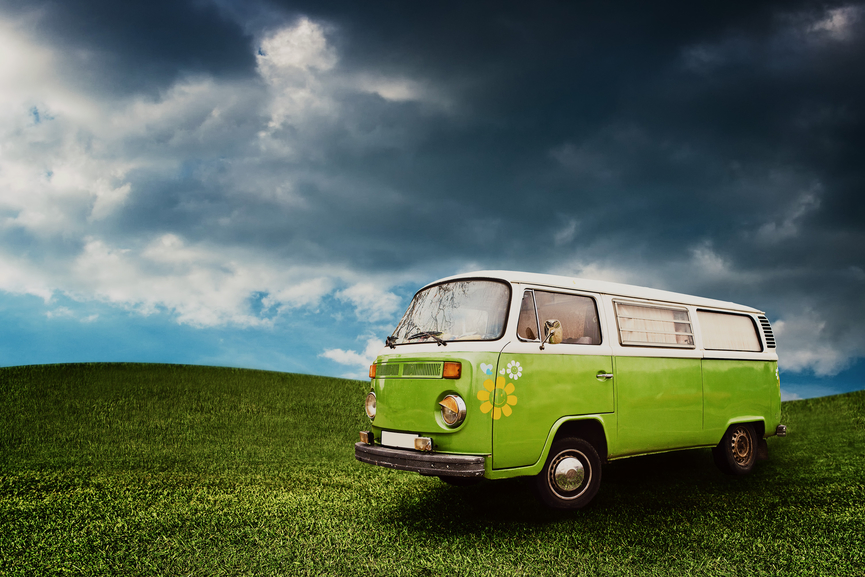 As you will know, everyone has a responsibility to lower their carbon footprint to help preserve the increasingly fragile environment. As a result, you might be worried about how traveling the world can impact the planet.
Thankfully, a few little changes and tweaks to your habits can help you to protect the environment, which doesn't need to affect your enjoyment on holiday. Read the below advice on how to embrace eco-friendly travel.
Unplug Your Devices at Home
It's possible to reduce your environmental impact before you have even stepped foot on a plane. For example, before you lock your doors ahead of a holiday, walk around the home to ensure every device is unplugged, which can prevent the seeping of energy and a large household bill.
Pack Light
It can be tempting to add everything but the kitchen sink into your suitcase on holiday, especially if you're travelling with kids. However, aim to pack as light as possible for an upcoming getaway. Many travellers don't realise that the more a plane weighs, the more carbon emissions it will produce. So, reducing the kilos in your luggage can help to protect the environment.
Embrace Local Food & Drink
Rather than purchasing imported food and drink, embrace more local produce once you arrive at your holiday destination to reduce your carbon footprint. Plus, it will help you to step outside your comfort zone and be a little adventurous during a getaway.
Avoid Bottled Water
Unfortunately, plastic bottles are detrimental to the planet, as every bottle can lead to toxic chemicals leaking into the environment as they slowly decompose. That is why you must aim to reduce your reliance on them both at home and during a vacation.
Rather than picking up bottled water at your destination, take a reusable bottle with you, which you should fill with safe water at your destination to stay hydrated.
Make the Most of Public Transport
While you might be tempted to jump into a taxi or rent a car at a destination for ease, you could decrease your carbon footprint by making the most of public transportation while on holiday. So, hop onto a bus, jump on the subway, or buy a train ticket to move from A to B. Not only are these options better for the environment, but it will allow you to learn more about a local community and culture as you travel.
Respect a Local Environment
Every traveller must aim to respect a local environment during their stay. For example, never attempt to feed the animals or remove plants unnecessarily. You also can help to preserve a destination's function and aesthetics by sticking to public footpaths and walking trails.
Buy Practical Souvenirs for Your Loved Ones
If you want to provide a loved one back home with a token from your trip, aim to find more practical souvenirs. For example, buy a product they can consume or will regularly use in their everyday lives; otherwise, the item might go to waste inside their home or end up in the rubbish, which can add to landfill waste.
Clean Any Trash You Find
Sadly, many locals and holidaymakers can leave a variety of rubbish on the beach, streets or in a forest, which can take its toll on the environment. To become an eco-friendly traveller, aim to remove any rubbish you find and place it in the appropriate waste container, which can prevent the products from making their way into the ocean or from sinking into the ground.
Connect with Nature
It is crucial to regularly remind yourself why you need to develop an eco-friendly mindset, which could help you to routinely take the steps to improve your carbon footprint. To do so, you should aim to connect with nature during your holiday abroad.
For example, if you're one of many people planning Florida holidays, you'll be happy to know there are various ways to connect with nature during a getaway. In between meeting Mickey and Minnie and visiting various theme parks, you could go snorkelling in the Florida Keys to experience the only living barrier reef in the US, and you can swim alongside thousands of fish.
Try to Conserve Water
Everyone should aim to decrease their water usage, regardless of whether they are on holiday or at home. By using less water, it can prevent excessive treating and pumping of water, which can lead to less energy and chemicals being used in reservoirs and boreholes.
To conserve more water, you should:
Enjoy a shower over a bath – and keep it short
Reuse bed linen and towels
Turn off the tap when brushing your teeth
Bring a Travel Coffee Mug with You
Nothing can beat a hot cup of coffee in the morning. Yet, rather than opting for a single-use coffee cup, bring your own travel coffee mug with you on your next getaway. The reusable coffee cup can take some of the pressure off the planet. Plus, you don't need to worry about spillages as you walk from one location to another with a cup in hand.
Use Less Electricity on Holiday
In addition to unplugging your devices at home during a holiday, you should aim to use less electricity at your accommodation. Regardless of whether you are staying in a luxury villa, hotel, or hostel, you should turn all electricity off when not in use to avoid energy waste. Plus, only use air conditioning as and when you need it and look for more eco-friendly ways to cool down, such as:
Taking a cold yet quick shower
Using a hand-held fan
Opening a window
Conclusion
It doesn't matter if you're heading off on a family getaway, travelling with friends, or embracing solo travel; you must bear the above tips in mind to lower your carbon footprint and protect the planet against climate change.
So, care for the local community on vacation, aim to conserve water and energy, and utilise local produce, travel mugs, and reusable water bottles to ensure you live up to your environmental responsibilities.