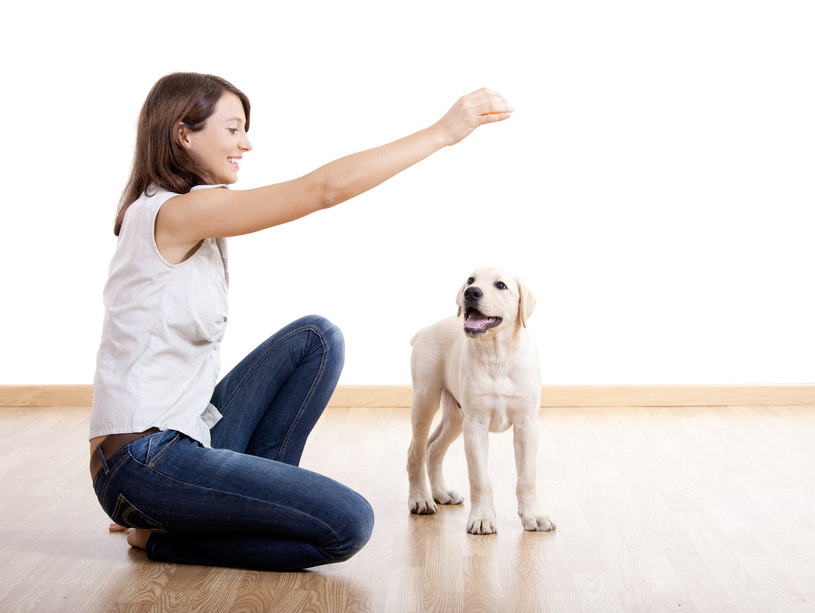 If you are thinking of getting a pet for your kid, then dogs are the most affectionate pets that can have a positive impact on your child. Apart from being an excellent companion, a dog can be a teacher, entertainer and protector of your child. Moreover, canines can be perfect playmates that any parent could wish for. However, dog breeds are not equal; some are good with kids and some a more suited to other roles. Therefore, it is important to research the best dog breeds for children and their lifestyle.
3 Major Factors to Consider When Choosing the Best Pup for Kids
Personality/ Temperament – a calmer breed with the ability to form a strong friendship and easily bond with your child is always a great choice.
Energy levels – This is in relations to your lifestyle, some dogs need more exercising and if you don't have room for that, the extra energy can lead to undesirable behaviours.
Size – It is easy to think that smaller breeds are the best pooches for children. However, this is not always the case. The best way to go about the size is to consider the desired temperament as well as energy levels. Smaller dogs tend to be edgy while several larger breeds are docile.
Whether you have had an experience with family dogs before or you are adopting a canine for the first time, Pupped recommends the following five dog breeds that are naturally suitable for children.
Which is the Best Dog Breed for Your Child?
1. Beagle
The small to medium size (about 13 inch high) pup were originally bred to hunt in packs, but they an ideal choice especially if you have an active child. They are curious, smart, happy loving and lovable. Besides, they get along with humans and other pets at home. These energetic hounds require a lot of exercises, so your kid can enjoy enough playtime. Their sturdy build helps them to play tirelessly and no fears of the kids hurting them.
However, you need to keep a close eye on a beagle, as not even the adorable face and pleading expression would stop them from attempting escape as they explore the outdoors. Moreover, they require frequent brushing and bathing to minimize shedding.
2.      Newfoundland
If you adore bigger breeds, then the Newfoundland is a perfect family dog for your child. This gigantic dog is one of the most intelligent, gentle, patient and naturally loves kids, earning it a reputation as 'Natural Babysitter'. Moreover, this breed excels at swimming, easy to train and can be a lifesaver in case of an emergency.
Nevertheless, Newfoundland is ideal for families with big space and shed excessively, so it requires daily brushing.
3.      Pug
Pug is another smaller dog breed (averaging about 15 pounds) with a sociable personality, making them a great companion for kids. Pugs provide a perfect couch companion for cuddling and watch movies with your child. They require minimal exercise, thus perfect for families with a limited backyard. However, they appreciate a play session with the kids, offering them a lot of joy and fun. They also have short and smooth hair that is easy to maintain.
4.      Bulldog
Although its fearsome face might scare off some kids, the bulldog is naturally gentle and highly affectionate. Bulldogs are loyal and friendly, and can quickly build strong bonds with your kid as well as get along with adults and other pets. Its sturdy build makes them ideal for rough kinds, while its small size means it can fit in both large and small houses. The Bulldog puppies are very energetic, making a great playmate for your child. As they grow older, Bulldogs become slower and calmer a great way to calm down your hyperactive kids to attend to other responsibility.
5.      Golden Retriever
The Golden Retriever is another ideal breed for children owing to its loyalty, patience, sociability and intelligence. These pups are quick learners, excel in a range of physical activities such as swimming, running, and fetch among other kid's games. They are also obedient and highly affectionate, so you kid will love the pooch within no time. Additionally, the golden retriever is an excellent companion both indoors and outdoors.
Wrapping Up
If you are looking for a 4-legged companion for your child, any of the above 5 breeds can be a perfect match. However, irrespective of your choice, it is important to train your kid on how to interact with the canine family member as well as monitor the interactions.