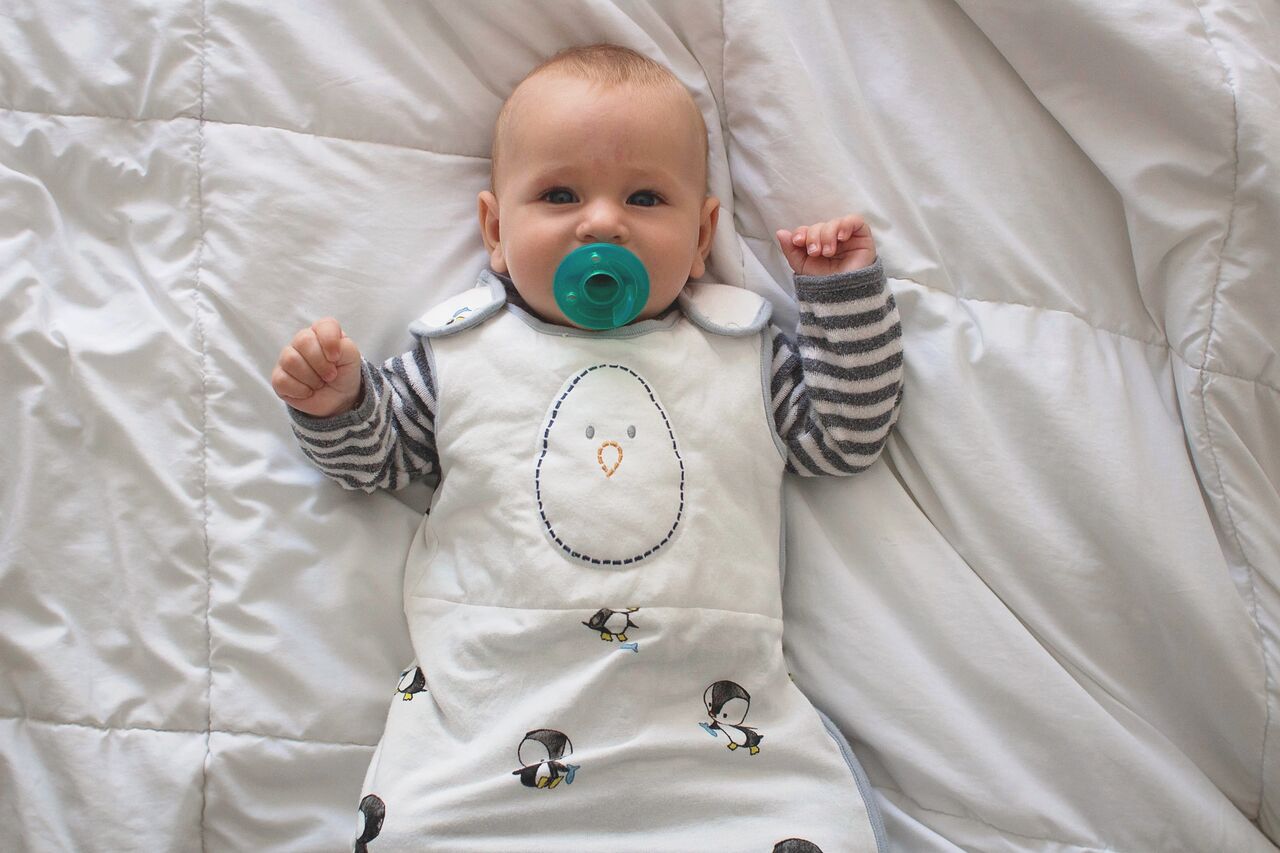 When it comes to a baby's first birthday, knowing what gift to buy them can be tough. Especially if this is your first child and you're really not sure what you're doing. Of course, you'd give your baby the world if you could, but sometimes the products in the world are made from harmful toxins and dangerous materials that can harm the environment. 
Here are some of our favorite picks, available right here online. From organic cotton sleepwear to sustainably made toys and dishes, we've got something that will appeal to any natural mom out there. Happy shopping!
Sustainable Bamboo Suction Dishes 
This Bamboo Stay Put Suction Divided Plate & Spoon set is made from a combination of sustainable, biodegradable, organic bamboo and chemical-free, BPA-free silicone. The suction on the bottom is designed to attach to any flat surface to reduce spillage and ensure your baby gets their whole meal in their mouth. These dishes also come in a variety of colors to choose from. 
BPA-Free Recycled Toys
The Green Toys Baby Toy Starter Set contains the staples of a baby's play time, including the plastic keys, stacking cups, and rolling elephant. All of the toys in the set are made from 100% recycled plastic, printed with natural soy inks, and completely non-toxic. They're even packaged with recyclable materials, so you can feel good about this choice. 
Soft, Organic Clothing and Blankets 
Who doesn't love wrapping up in something soft, even as an adult? The Burt's Bees Kids line includes blankets, pajamas, onesies, and everything else your baby would need to wear. This company is known for its environmentally conscious beauty line, so it's no wonder they make good baby products, too. All products in the line are made from organic cotton and safe materials that will only bring your baby joy and comfort, never anything harmful. 
A Playmat They Can Benefit From 
The Nook LilyPad Playmat is made from non-toxic, organic materials with soothing features that give your baby a comfortable and safe place to play. It's highly durable and super soft, so those in-action parents don't have to worry about sore knees and legs, either. Each of these playmats actually helps the environment by saving up to 26 water bottles from reaching a landfill and recycling them in each product. As an added bonus, the playmats are antimicrobial to keep your baby's space as germ-free as possible.
Wooden Teether Toys 
These Hedgehog grasping teether toys include a durable teething ring and are made from natural maple wood that won't cause splinters. They're also naturally antibacterial, which is a huge bonus. The teething ring is made from chemical-free, non-toxic material. However, just choosing any other wooden toy over a potentially chemical-filled plastic one can make a difference in your own household's carbon footprint.
Hand-Crocheted Baby Booties
There's nothing quite like the touch of a hand-crocheted piece of clothing touching the skin. It's even better when that clothing item is made from natural oatmeal tweed. Give your little one the gift of warm, soft tootsies with high-quality, handmade baby booties. Featuring an eco-friendly coconut button, these unisex crochet baby boots are sold on Etsy if you'd like to order them for yourself.
The Ultimate Play Gym 
This Lovevery Play Gym is like giving your baby a whole new adventure right on your living room floor. It includes a variety of toys and stimulants, from teething rings to touchable objects and tons of different activities to enjoy at all stages of development. All of the materials used are eco-friendly and safe for your baby. This includes sustainably sourced wood finished with a non-toxic seal, 100% organic cotton, BPA-free silicone, and highly tested safe working parts.