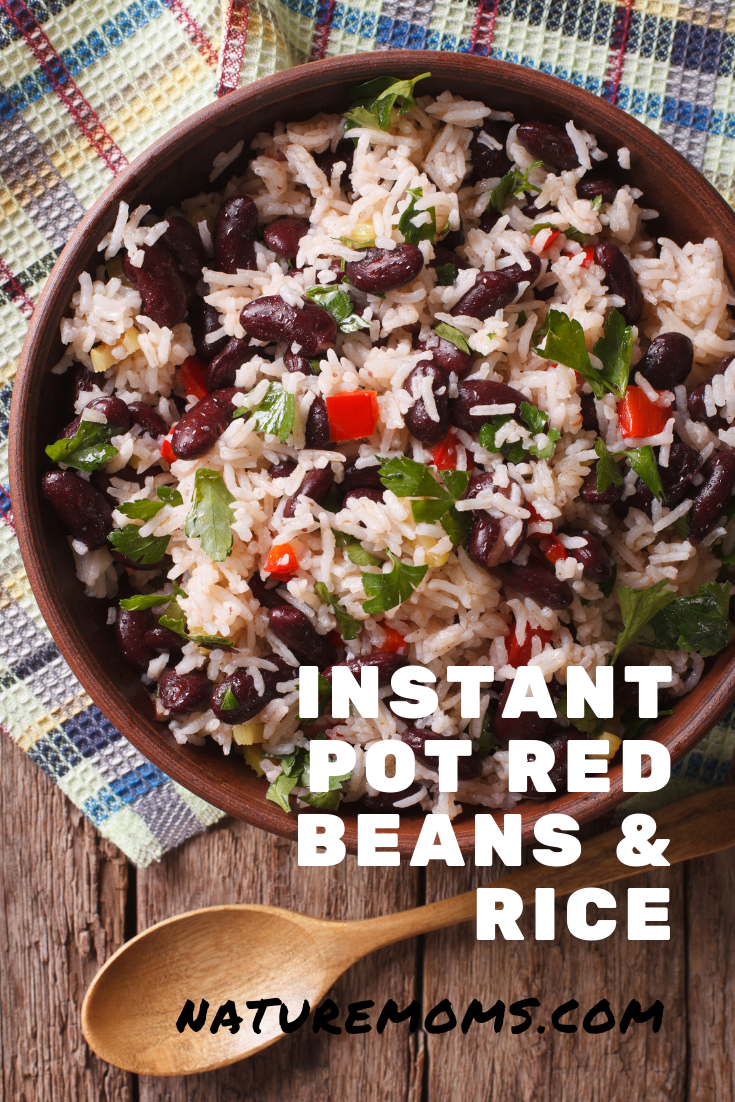 This is a super easy, super fast, and super frugal recipe. It is perfect for eating when you are eating "beans and rice, rice and beans" ala Dave Ramsey. It is also an incredibly versatile recipe because you can switch up the spices, herbs, rice, etc to make it Cajun, Mexican, Greek, or any other number of cuisines. You can use soaked beans or canned beans. You can measure out the rice or throw in a box of rice and seasoning. This basic recipe can be adapted in all sorts of ways.
My favorite way to cook this dish is with a Cajun flare. I use red beans (soaked or canned) and boxed rice, usually the Aldi brand box of dirty rice or Jambalaya rice. I use the holy trinity of Cajun cooking…celery, onions, and bell peppers. It is always a hit with my family. This is good home cooking for cheap.
Instant Pot Red Beans and Rice
Ingredients:
2 Tbsp vegetable oil ( I use avocado)
1 lb andouille sausage, sliced
1 large onion chopped
1 red or orange bell pepper chopped
1 cup celery chopped
1 Tbsp garlic minced
1-2 Tbsp Cajun seasoning
1 tsp salt
1 tsp black pepper
4 cups chicken broth
2 large bay leaves
1 lb small red beans soaked overnight or canned red beans
1 smoked ham hock (optional)
1 (8 oz) box rice or 2-3 cups regular rice (I like Aldi's Dirty Rice box)
Directions:
Use 'Saute' mode and add oil, allowing the Instant Pot to heat up.
Add andouille sausage, and cook until browned, about 6 to 8 minutes. Remove with a slotted spoon and set aside.
Add onion, bell pepper, celery, and garlic. Stir until translucent, about 5 minutes.
Add seasoning, salt, black pepper and stir to coat.
Stir in chicken broth, bay leaves, red beans, boxed rice, and ham hock.
Close the Instant Pot and cook at high pressure for 10 minutes. If using soaked beans cook for 30 minutes and cook rice separately.
Allow the pressure to release naturally (NPR). Once released remove the ham hock, chopping any meat on the bone into bite-size pieces.
Return the ham and andouille sausage to the pot, and stir.
Enjoy!