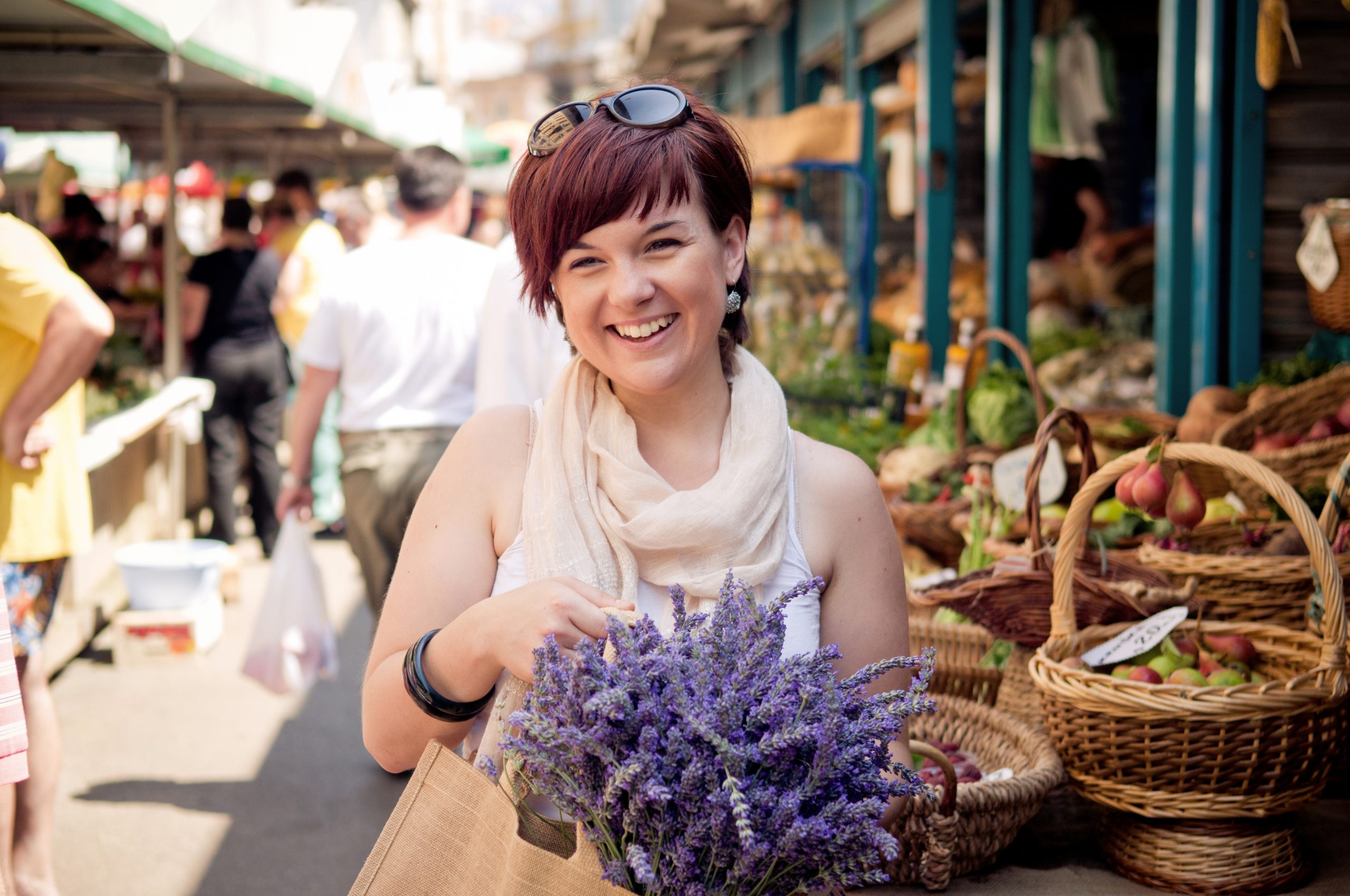 Whether you go ever once in a while when you have a free weekend day, or if you choose to go a few times a week, you know that shopping at the farmer's market is unlike any other shopping experience that you can have. They are fun, filled with fruits and vegetables that your local supermarket may not have, filled with people enjoying a day out as well, and so colorful that you just enjoy taking it all in. Farmer's markets can offer you organic foods that are better for you.
Organic products are very popular. If you are looking for organic syrups, you do not have to look farther than Monin. Monin may not be right at the farmer's market, but their freshness and flavor taste like it is. You can get organic vanilla syrup, organic chocolate syrup, organic raspberry syrup, and so many other delicious flavors.
Below are just a few reasons why shopping at a farmer's market is beneficial.
The natural flavors are bolder than those at a superstore
When you go to the grocery store, the fruits and vegetables taste pretty good, but they are not the freshest options. When you go to a farmer's market, you get to pick fresh fruits and vegetables from a crop that is straight from the fields. They are the freshest and tastiest pieces which means they are all absolutely delicious. The food at a farmer's market is grown locally so it does not have to go through shipping or the process of chemicals forcing them to ripen before they are ready.
You get to enjoy each season and all that comes with each seasonal change
You cannot get the food at a farmer's market all year long. Each season of the year brings in new fresh food each of which has flavors that are as fresh and bold as possible. Shopping and cooking with food that you get from a farmer's market will allow you to reconnect with food the way that nature intended it to be, specifically based on the region of the country in which you live. As the seasons pass by and the year moves on, fruits and vegetables all have their time to bloom. Shopping at a farmer's market allows you to see again why each season brings something new and exciting to look forward to.
You get to support the farmers at a real level
Farmers, especially family farmers that span several generations, need to be supported as much as possible since most people get their produce from farms that ship the produce overseas. Farms around the United States have a difficult time competing with the big grocery stores. As such, they often struggle financially. It is important to shop at a farmer's market as it helps to support them.
It is more friendly for the environment
When you go to the grocery store to buy food, you pick up food that is sourced from thousands of miles away and has to be shipped overseas just to get to you. When it has to be shipped so far, you have to use up a lot of fuel which creates a lot of pollution and trash, all of which go into the environment. Local farmers use resources that actually benefit the environment and since they don't need to be shipped, the shipping methods have less of an impact on the earth.
Adds a little bit of variety to your life
Stepping outside of your comfort zone at the grocery store can take a little bit of getting used too. However, if you take a leap and go to a farmer's market instead, you will find yourself being able to see and try new foods that you may not have ever seen before. It is a wonderful way to enjoy what the world has to offer.
You see exactly who and where your food comes from
Going to the farmer's market gives you the ability to meet the very people who grew the food that you are buying. You will be able to talk with the farmers and learn about how the food is produced. You can also get ideas for the best way to prepare the food that you are getting so that you get the tastiest, most nutritious meal out of it.
Farmer's markets have a lot to offer. It is time we remember how to slow down and enjoy the art of buying fresh food again.