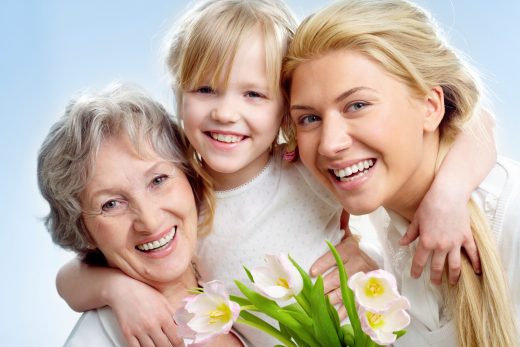 Mother's Day: it's pretty much one of the most important days of the year. Why? Because your mom deserves some serious respect. She's the one who brought you into the world, brought you up, taught you right, and was always there for you when you needed her most. 
That means you've got to honor her big time this Mother's Day. We're talking going all out, pulling out all the stops, and getting real about honoring your mom. The only question is, how? We'll walk you through some of the best, most impressive gifts you can bestow on your mom this Day of Mothers. 
Flowers
Well, hey, even the classics can be pretty darn impressive. And let us just say, we've never met a mom who didn't love a nice, sweet, delectable bouquet of flowers for Mother's Day. Plus, you're not limited to giving your mom a $5 grocery store bouquet. These days, there are some seriously impressive options out there to consider. 
Online flower retailers will deliver stunning bouquets straight to your mom's door. That's extra important for those of you whose moms live in another state. Plus, with Mother's Day flower deals likely to start popping up on many flower delivery services soon, you'd be wise to take advantage and show your mom some flowery affection soon!
Spa day
Moms put in some serious work; you just can't deny that fact. That means your mom deserves extra special treatment on Mother's Day as a thank-you for all the effort she puts in, day after day. What better way to treat her to some rest and relaxation than with her very own personal spa day? If you've got the cash, don't be afraid to buy her an all-inclusive package at a professional spa – complete with a massage, eye cucumbers, sauna, and the other things spas do. 
If you're a little strapped for funds, don't sweat it. You can just get your mom a gift basket packed with spa essentials instead! Head on down to the grocery store or luxury soap store and get your mom the stuff she'll need to really relax: lotion, luxurious bath bombs, a cucumber (and knife to slice), a fluffy bath robe, and some nice candles. Trust us, your mom's going to love it. 
Nice wine
Moms love to kick back with a glass of fine wine at the end of the day – or, as many moms call it, liquid yoga. So, why not reward your mom with a nice class of that delicious grape concoction, to show her how much you truly appreciate her? Here's a quick crash course in wine, so you know just what to buy:
Chardonnay: this is a light and sweet white wine, delicious to pair with desert or just by itself

Pinot Grigio: this is a drier and more crisp white wine option, and is ideal for moms who eat a lot of fish

Cabernet Sauvignon: pretty much the go-to red wine, it's full-bodied and robust, and goes great with a variety of meals

Pinot Noir: this guy's a bit dry and stronger on the finish, and is great for moms who really love a strong pour
Sure, you could get a $10 bottle of any of these wines just about anywhere, but it's your mom we're talking about – spring for something a little nicer, will you?
Active gear
Many moms, especially those who have retired, love getting active and enjoying the outdoors. It's a good idea to support your mom if she's trying to get into these habits, so a great Mother's Day option is to support her! How, you ask? Like this:
Get her a gift card to an

awesome outdoor retailer

Pick her up a pair of workout leggings so she can rock her yoga practice in style

Get her an awesome hat she can wear when spending time outdoors

Take her on an awesome hike, run, kayak, or whatever her sport of choice is!
Mother's Day gifts can give some folks a headache, but all it takes is a little ingenuity and you'll surely find something your mom will cherish forever. Oh – and whatever you decide on, be sure you write her a heartfelt message to accompany it. It truly is the thought that counts, especially for moms!