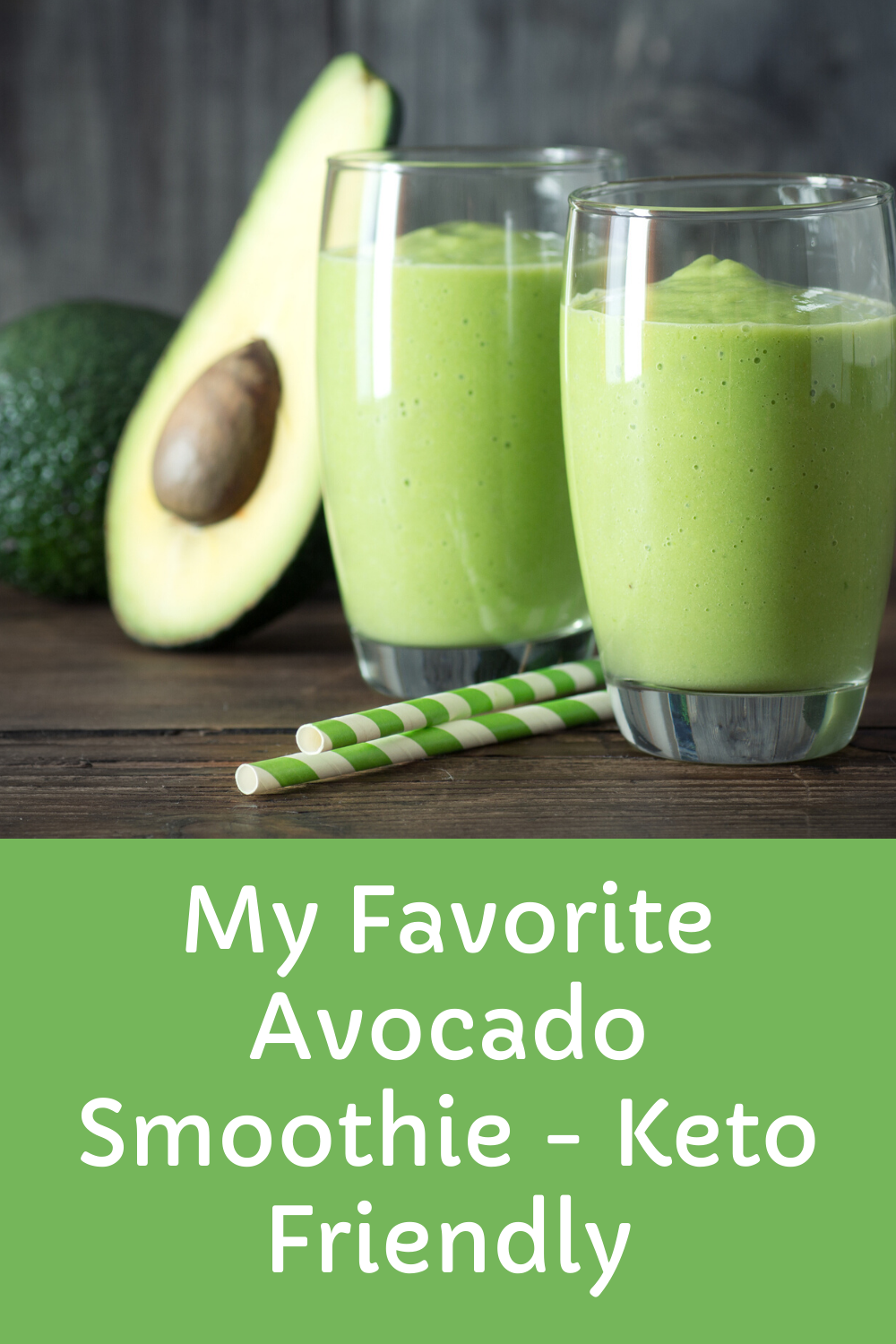 I am a big avocado lover. They are rich in healthy omega-3 fatty acids and fiber while being low in carbs. They are a great source of vitamins C, E, K, and B-6, as well as riboflavin, niacin, folate, magnesium, potassium, lutein, and beta-carotene. They are a superfood for sure!
While I do not object to their flavor when thrown in a good salad, paired with some sushi, or added liberally to my tacos…I am not the kinda gal that can just sprinkle some Everything But the Bagel seasoning and eat them plain. I like to eat them with other foods so finding ways to "hide them" in other things, like smoothies or chocolate pudding is a big plus for me.
I also love green smoothies but I stopped drinking them when I noticed that they actually made me gain weight. I think it was all the carbs from sugary fruit like bananas and blueberries. I have a tendency to be insulin resistant so my body just works better when I eat keto and do intermittent fasts to keep my body from riding the insulin roller coaster that carbs seem to take me on.
This is why I love this avocado smoothie. It is low in carbs and high in healthy fats and protein. Just what my body seems to thrive on…
Avocado Smoothie – Keto Friendly
Ingredients:
1/2 Avocado
1 Cup Califia Farms Toasted Coconut Almond milk (or milk of your choice)
1 Tbsp Stevia
1 Scoop Vanilla Protein Powder
1 Tbsp grassfed collagen (if your protein powder does not already have it)
1 Tbsp MCT oil (if your protein powder does not already have it)
Large handful of ice
Just blend and enjoy!
I have personally been using Naked Keto whey protein powder or Naked Keto Fat Bomb.  They are loaded with essential amino acids and no artificial sweeteners or colors…just pure the purest ingredients and lots of transparency about what is in their products. Keto protein powders usually include MCTs or collagen in the products so that you don't have to buy them separately….although I always do for my coffee/tea.
This recipe is simply delicious. It tastes just like a vanilla milkshake but will keep you full and satisfied and will not spike your insulin. My kids also love it and often make this smoothie on their own. When the avocados disappear, I know where they are going!
You can also easily make this recipe vegan by using a pea protein powder. We don't happen to care for the distinct flavor of pea protein in this house though.
To your health!