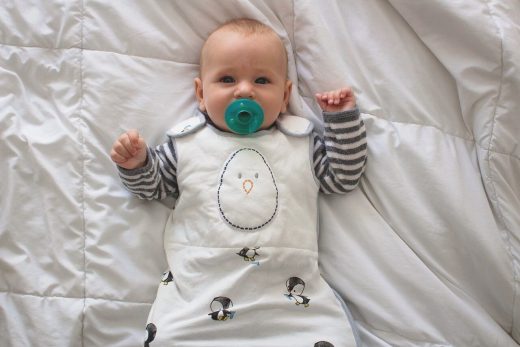 In 2020, several climate change measures reached concerning heights. CO2 levels in the atmosphere reached record levels and the global temperature was roughly 1.2C hotter than the average year in the 19th century. As a result, climate change has become a pressing concern for people all over the world. It's an especially prominent concern for parents who want to guarantee a safe and healthy future for their children.

If you're a parent who is looking for new ways to be more eco-friendly, one of the best measures you can take is shopping for baby clothes from sustainable clothing brands. Believe it or not, there are several benefits to shopping sustainably for your baby that you may not have been aware of. If you're wondering what they are, read on to learn more.
    Top-Notch Comfort
As a parent, your baby's comfort is the top priority. You want to do everything in your power to ensure your little one is cozy, not only to avoid fussiness but to keep them as happy as possible. Fortunately, sustainable baby clothes are among the comfiest on the market today. Many eco-friendly clothing brands use soft materials and offer perfect fits for all ages. When you buy soft, sustainable pants that fit your baby, you're guaranteeing their comfort. 
    No Harmful Chemicals
Not only are the materials used by sustainable clothing brands incredibly soft and cozy, but they are free from harmful chemicals and pesticides. Unfortunately, several materials cannot make this claim. For instance, while cotton is incredibly comfortable, it is typically also heavily sprayed with pesticides. In fact, roughly $3,300,000,000 worth of pesticides is sprayed on cotton every single year.
On the other hand, sustainable clothing brands typically use materials like bamboo, which are natural, eco-friendly and gentle on your baby's skin. When you shop sustainably, you can rest assured that your little one isn't ingesting any harmful toxins or chemicals. 
    Durability
When it comes to baby clothes, durability is a top priority. You want to have the peace of mind that your baby's clothes are going to withstand every temper tantrum, diaper explosion and spit-up that will inevitably come your way. When you shop from sustainable clothing brands, you'll get this peace of mind. Materials like bamboo and organic, ethically sourced cotton are strong and durable. You can wash them over and over again without noticing any obvious signs of wear and tear. Your baby's clothes will stay looking as fresh as the day you bought them.
    Eco-Friendly
Perhaps most importantly, buying sustainable and ethically sourced clothing for your baby is a signal that you're embracing nature and doing your part to combat climate change. Materials like organic cotton and bamboo put less stress on the environment because farmers usually use naturally beneficial practices, such as crop rotation. Additionally, organic cotton farmers don't treat any of their seeds with fungicides.
As a parent, you want to do everything in your power to secure a bright future for your kids. By shopping for sustainable baby clothes, you're not only giving your baby top-notch comfort, but you're contributing to the battle against climate change. In other words, you're spoiling your baby while making a difference – it's an undeniable win-win.