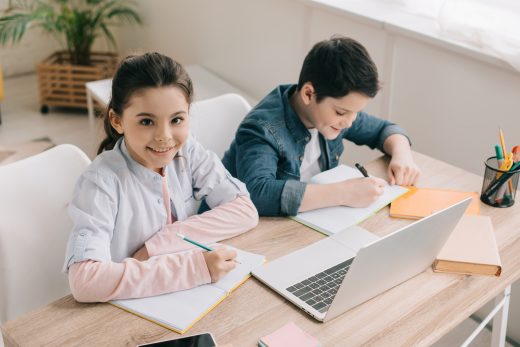 At times, homeschooling is undoubtedly challenging but throw a global pandemic into the mix and the whole ordeal seems almost chaotic. Many parents prefer being able to teach their children from home, however, other families have been forced to adopt this style of learning due to the current health crisis. If you are feeling frantic about teaching your kids and you don't know where to start, do not fear, here is how you can start homeschooling. 
Create a Designated Learning Space 
If you want to make sure that your kids stay focused and that they know when it's time to knuckle down, you'll need to create a designated learning space for them. This doesn't necessarily have to be an entire room, but at least a corner of your house that resembles a teaching area. 
Reach Out to Other Parents 
With or without a global health crisis, homeschooling can be very challenging at times. This is why it's important to establish a support group with other parents who find themselves in a similar situation. With a simple google search, you can find countless families who are also homeschooling kids of the same age group. Connect with them and ask about lesson plans, materials, and activities. 
Make Use of Your Resources 
Who knows how parents managed to homeschool their kids before the creation of the Internet? Thankfully, living in the 21st century has made the whole process much easier, convenient, and effective. There are so many remote learning supplies available online that you can even plan your lessons around these resources. 
Schedule Some Time for Socialization 
Although we are still in the middle of a turbulent pandemic, your kids will need to develop and practice their social skills. Whether you choose to socialize with friends or relatives, make time for your kids to share virtual lessons or play dates with other children their age. Another great way to socialize and learn at the same time is by finding your kids a pen pal in a different country or state.  
Explore Remote Learning Opportunities
Given the circumstances, there are currently a ton of nonprofit and educational institutions offering free live streams, lessons, and webinars for both parents and kids. Since the coronavirus pandemic, e-learning has witnessed a massive boom in popularity and use. Take these excellent resources that were previously unavailable and use them to your advantage. These resources aren't just for the kids, you can even take lessons on how to become a more qualified homeschool teacher. 
At the end of the day, we are all in this together. If the safer option is for you to teach your children from the comfort of your home, you should take advantage of this added time you get to spend together. Some days will be easier than others, however, this is all part of the process. Once you get a routine established and you begin to learn what works best for your kids, you'll wish that you had started homeschooling sooner.