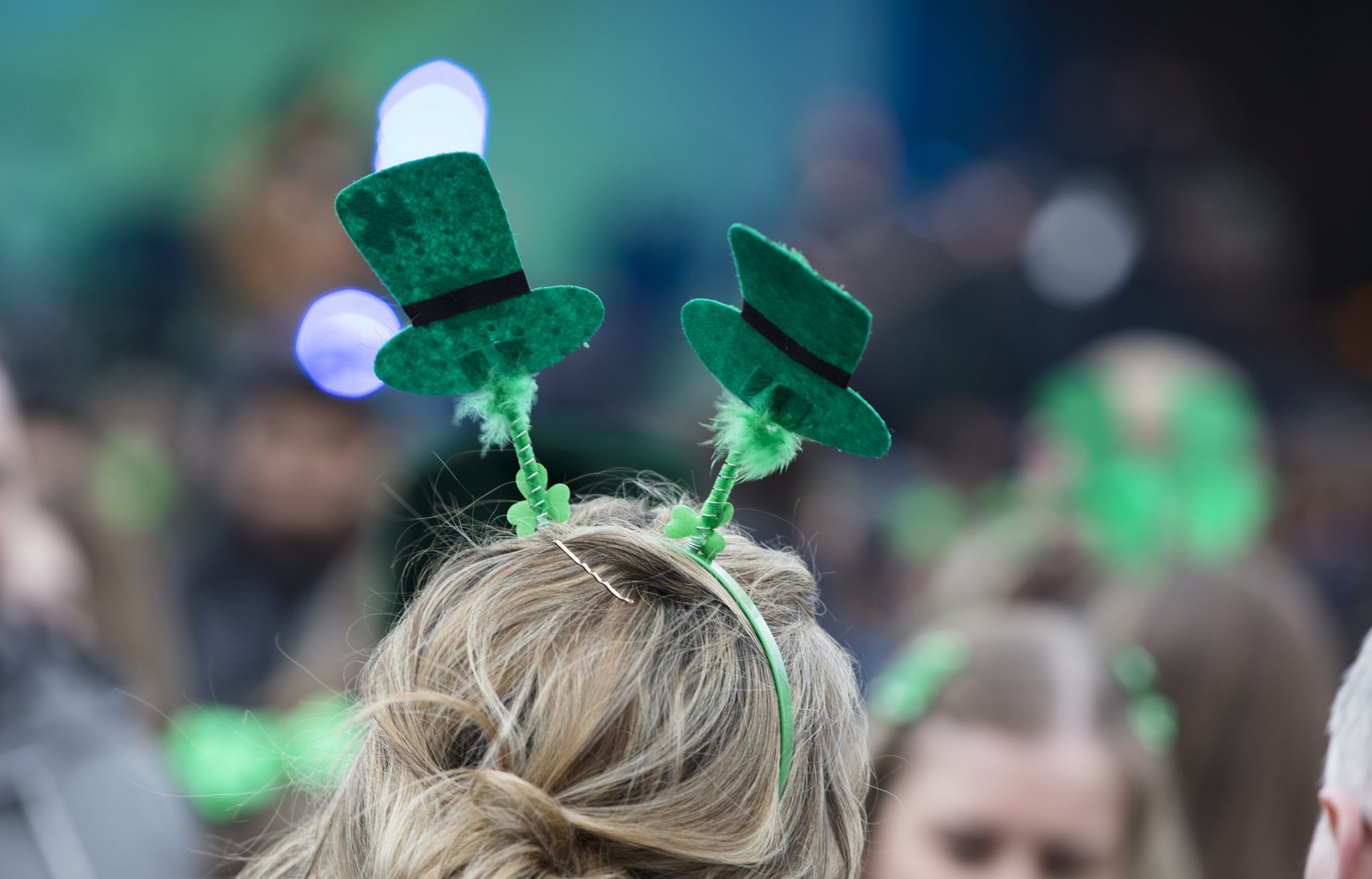 St. Patrick's Day is almost here! People of all ages celebrate the famous Irish holiday, meaning kids can join in on all of the fun, too. Once you're decked out in green clothing, you can begin your day of festivities. 
Save the green beer for adults later in the day, or trade your younger years for some St. Paddy's family fun. During the day, you can still enjoy plenty of family-friendly and fun St. Patrick's Day activities. Whether it's eating green food or making St. Patrick's Day crafts, your kids will certainly have a ton of fun.
Here are 10 tips to make a memorable St. Patrick's Day when you have kids to entertain. 
1. Tell the History of St. Patrick's Day
Although many people use St. Patrick's Day for fun and partying, there's a rich history behind the day. Start the holiday by dressing up like a leprechaun and sharing the day's history with your children. 
The Irish have celebrated this day for over a thousand years. Over the years, the holiday has grown immensely, and people all over the world celebrate St. Patrick!
2. Make St. Patrick's Day Crafts
What better way to decorate your home for St. Patrick's Day than with crafts your kids make? There are so many crafts you can make with your kids. 
Cut out shamrocks, draw leprechauns, craft a rainbow with a pot of gold — the options are endless. It will help get them in the holiday spirit.  
3. Cook an Irish Meal
Almost every holiday has a themed meal — turkey and the fixings for Thanksgiving, a romantic dinner date for Valentine's Day and corned beef and cabbage for St. Patrick's Day! Invite your kids to help you prepare a hearty Irish meal.
Corned beef and cabbage have long been the traditional St. Patrick's Day meal, but there are other recipes, like an Irish stew or anything with potatoes. 
4. Create a Scavenger Hunt
Create a St. Patrick's themed scavenger hunt for your kids. The whole family can get involved in this one. Place clues all around the house that lead to a surprise. 
A great ending to the scavenger hunt could be a pot of gold. Make treats that are colored gold or get some chocolate gold coins. It will keep the kids entertained for a while, giving you a perfect chance to have some green beer! 
5. Plant Shamrocks 
Also known as clover, the plant most associated with St. Patrick's Day is shamrocks. Start a tradition of planting shamrocks in your yard or a little pot for a houseplant. 
Your kids will love digging in the dirt and caring for the plants long after St. Patrick's Day is over. It will add a nice green touch to your home as well. 
6. Watch a St. Patrick's Day Parade
With the pandemic, many of the St. Patrick's Day parades have been canceled for in-person viewing. However, you should still be able to watch one virtually, or you can have your own parade with your family! 
Your kids will love all of the music, dancing and colors associated with a St. Patrick's Day parade. It's a family-friendly event that everyone is sure to love. If you want to create your own parade, give your children various tasks, like finding some Irish music to parade along to or dancing a traditional dance. Don't forget to hand out orange and green bead necklaces!
7. Eat and Drink Everything Green
Try to make everything that your kids eat or drink during the day green! Whether you hand them green vegetables or dye other foods with food coloring, they'll enjoy consuming green items. 
Not to mention, this will be a great way to encourage your kids to eat healthy if you go the vegetable route. If you can't make everything green, try making some rainbow-themed treats.
8. Listen to Irish Music
Create a playlist for the day of Irish music. Likely, your children haven't been exposed to other music from different countries, which will be a great listening and learning activity. 
One of the instruments most associated with Ireland is the bagpipes. They provide a unique sound, unlike any other instrument. Mix up the playlist with some traditional tunes and more contemporary music from Ireland.
9. Dance an Irish Jig
After all of those delicious treats and a hearty Irish meal, get moving by learning how to dance an Irish jig or step-dancing. There are plenty of online videos that can teach you how to do either. 
Once you get the basic moves down, dance all you want! Then, watch videos of professional Irish step dancers — your kids will be in awe. 
10. Catch a Leprechaun
A classic St. Patrick's Day activity is to catch a leprechaun with a trap! The legend is that if you catch one, he'll lead you to a pot of gold at the end of a rainbow. 
Have your child think of ways to catch a leprechaun, maybe using gold-painted rocks and painting a rainbow trail. Your child can explore their creativity when creating this trap.
Let the Luck of the Irish Be With You
St. Patrick's Day is full of history and celebrations. Make the day kid-friendly and memorable by including some of these fun activities throughout the day!