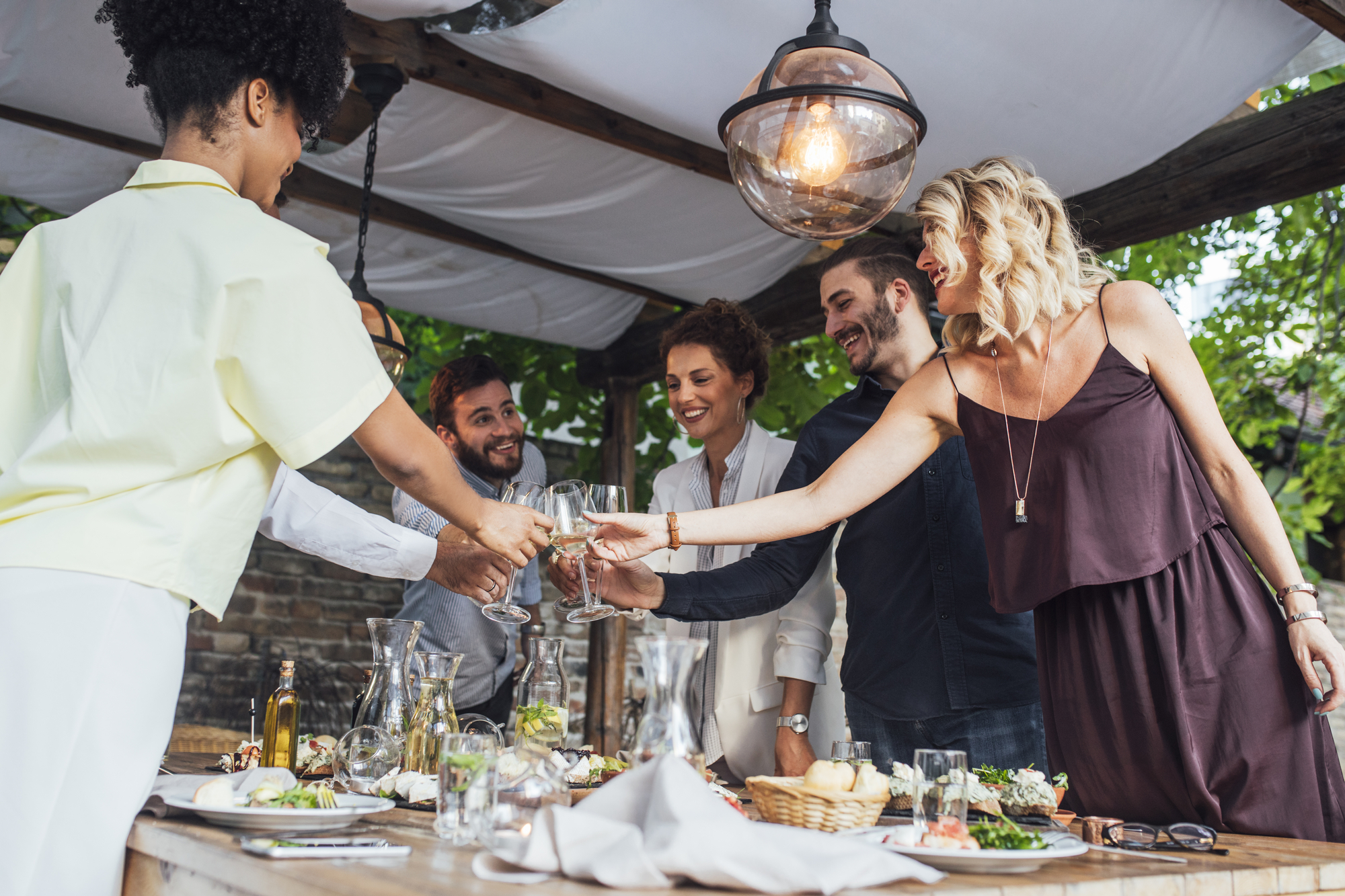 Spending time with family creates lasting memories! When the weather's nice it's fun to get everyone outside. However, planning a big party can take some work. Here are a few things to keep in mind. 
1. Set Out Comfortable Seating
Throughout the party, guests may want to get off their feet. Having comfy seating makes them feel relaxed and encourages them to stay longer. Consider adding cushions and pillows to your seats. Buy furniture with weatherproof materials, such as vinyl. Also, bring out chairs with armrests and a small sofa. 
2. Have Plenty of Food and Drinks 
Many family gatherings involve food. Even if you aren't planning to serve dinner, have some snacks available for guests to munch on. Also, have extra food in case someone shows up unexpectedly or brings a guest. 
When planning the menu keep it simple. You don't have to spend hours cooking in the kitchen. For example, salads and fruit are easy things to put out. Steak quesadillas and chicken fingers are other simple entree ideas. You can even make it a barbeque and grill some burgers. That way you can mingle with your family while making the food. 
Along with the food, be sure to have enough drinks. Try to include a variety of choices. For example, provide alcohol for the parents and fruit juices for the kids. 
3. Prepare for the Weather 
Weather can be unpredictable. Even if the forecast says sunny, you still want to be ready for wind or rain. Skip the table cloth or use table cloth weights to keep items from blowing away. 
You also want to put up an umbrella to prepare for rain. If it ends up being sunny the covering can provide shade from the heat. If you entertain a lot, consider building a small pavilion or pergola in your backyard. 
In addition to rain or wind, be prepared for the temperature to drop. Suppose your party is still going at night. You want to provide blankets and outdoor heating. A fire pit is a fun way to keep everyone warm. Whatever the weather entails, it's also important to have a backup plan. 
4. Encourage Interaction Through Your Layout
When arranging the furniture, have them facing each other. That way it encourages family members to mingle. Also create separate areas, such as one for food and one for drinks. Then when someone needs a drink they will pass people along the way. Make sure to have tables and plenty of seating in each area. 
5. Build a Mobile Drink Cart 
Use a bar cart to hold your drinks for the night. Make sure to stock up on ice, straws, and cups. You could also include a cocktail shaker for mixing alcoholic drinks. The mobile cart makes it easier for everyone to serve themselves. That way you can enjoy the party and not have to play bartender. 
Also, you can roll it inside if you run low on supplies. When buying drinks consider classics like lemonade and ice tea. 
6. Keep Away Bugs 
When outside, you often have to deal with pesky flies. Plus, the food from the party can also attract bugs. Place a wire-mesh colander over the food when mingling. Also, put out citronella candles or incense sticks to deter flies. When choosing your lighting, go with yellow-tinted bulbs. Another thing you want to do is provide your guests with bug spray. 
7. Keep Decorations Simple
When it comes to decorating, you don't have to spend hours. Consider what you already have. For example, bring out chairs from inside your house. You can also use natural resources, such as flowers from your garden. These can make beautiful table centerpieces. Also, play around with the lighting. 
Paper lanterns or string lights are creative ways to enhance your yard. You could also hang some overhead lighting, such as a vintage chandelier. A fire pit is another way to brighten up the space. Plus, it's the perfect excuse to roast marshmallows. 
8. Be Mindful of Your Neighbors 
It's important that your family has a good time at the party. Although, remember you still have neighbors. Keep the music volume low and remind guests to use their indoor voices. Also, if it gets too late consider bringing the party inside. This is a good idea if your neighbors have small children. 
Another factor to keep in mind is parking. Ensure your family isn't blocking the neighbor's driveway. Before the party, it is respectful to inform your neighbors of the event. If you are close with them, consider inviting them over. 
9. Invest in a Restroom Trailer
One of the downsides of outdoor parties is deciding where guests can use the restroom. You can offer your indoor bathroom. Although, you may not want people constantly walking through your home. Porta potties are an outdoor option, but can often become smelly. A restroom trailer is cleaner and provides multiple stalls. Some may even include features, such as LED lights or temperature controls. 
10. Plan Activities
Guests may spend most of their time socializing or eating. However, having a few activities can liven up the party. Board games or card games are excellent ways to bring everyone together. You can also set up backyard games, such as cornhole. 
Keep in mind younger kids get bored easily, so you want to have something to keep them occupied. You could set up a game of tug-of-war or plan a scavenger hunt. 
How to Have a Successful Outdoors Party
Planning a party can be stressful. There are many things to consider, such as the food and entertainment. Follow these tips to have a family event everyone will be talking about.