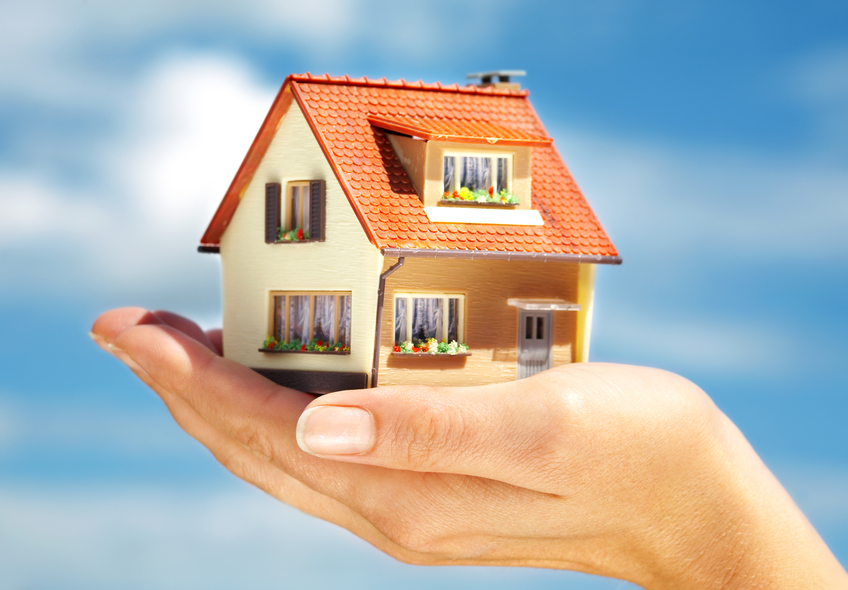 Mom, you've got a lot on your shoulders–raising kids, managing a career, owning a home–and all those things take effort. Owning and maintaining a home takes time, but it doesn't need to add stress. Follow this smart guide, and you'll be a pro homeowner in no time. 
Check Your HVAC Unit and Change Your Filter
To improve your HVAC's efficiency, ensure you schedule routine checkups with a technician. The best time to do so is in the fall before the weather turns cold or in the spring before conditions get hot in the summer. You don't want to be stuck in extreme cold or heat without a working HVAC unit.
Additionally, you'll want to replace your unit's filter every three to six months, or depending on how many pets you own, the square footage of your home and the size of your furnace filters. To tell for sure if you need to replace your filter, remove it from the unit and hold it up to the light. If you can't see through the filter because of dust, it's likely time to replace it.  
Review Your Home Exterior
The exterior of your home is equally as important as the interior. Maintaining key features outside can help you to prevent damage inside your home. 
Gutters
As fall changes to winter, one area you'll want to focus on is cleaning out your gutters. Debris build-up can present the risk of accumulating snow and ice weighing down gutters during the winter. You can easily remove large debris like leaves and sticks from your gutters by setting up a ladder and clearing items by hand. Attending to this task in the fall should eliminate potential gutter damage and leaks caused by snowstorms.
Roof
After you've cleaned your gutters, take a quick look at your roof to guarantee it looks to be in good working order. If you notice any missing shingles, moss growing on shingles, or sagging sections, this is likely a sign you'll need a repair. Contact a reputable roofing company or a home inspector for their opinion on the damage and what restorations need to occur.    
Foundation
Review your bill of sale and see if you can find information on what material was used for your home foundation. You might also be able to determine this by sight. Knowing what material your foundation is made of will help you understand how long it will likely last. Concrete block and reinforced concrete tend to last longer than other materials.
Walk the perimeter of your foundation and look for any cracks. Not all vertical and diagonal cracks are cause for alarm, especially if they're less than a quarter of an inch wide. However, if you see larger cracks in a newer foundation, it would be wise to contact a professional home inspector for consultation and advice on repairs.   
Schedule Pest Control Services
As much as you might not want to think about it, every home has pests. Nuisance pests, while generally harmless, can make your life miserable. Destructive pests can cause irreversible structural damage to your home. 
Bed Bugs:

Bed bugs are nuisance pests and aren't known to carry disease. However, they bite and feed on your blood at night. Bed bugs are prolific, making infestations nearly impossible to exterminate without a professional.
Mosquitoes

: Destructive mosquito larvae develop in water. Female mosquitoes can transmit the West Nile virus and malaria through their bite, causing potentially fatal symptoms to those who contract the diseases.  
Termites:

Termites can cause severe damage to the structure of your home. These destructive pests occupy your property and devour all wood materials. The EPA estimates termites annually create

$1 billion in damage

to homes across America. 
Rather than deal with these pests yourself, it's best to contact a professional for their services. Professionals will properly eliminate all pests and guarantee your property is safe to inhabit again.  
Prevent Water Damage
If you've noticed leaking in your attic during past winter seasons, it might be time to take additional precautions to protect your home. When heavy snow accumulates on your roof and then melts, your shingles will flood, and water will enter your attic. To prevent this water damage from occurring, you can install an ice shield or an additional protective layer beneath your roof.
Another way to protect your home from potential water disasters is by installing a sump pump. Sump pumps are placed in a homeowner's basement and designed to remove excess water caused by flooding. Sump pumps are an excellent investment if you live in a climate prone to heavy rain or snow or if your home is built on flood-prone ground. You can even consider sump pumps to be extra flood insurance. 
Clean and Reverse Your Ceiling Fans
To improve energy efficiency and air circulation in your home, ensure you clean and reverse your ceiling fans at the start of each season. Did you know you could reverse the direction of your ceiling fans? By either using a button on the fan's remote control or flipping a switch at the fan's base, you can change the blade direction from clockwise to counterclockwise.
Make your blades turn clockwise to move the warm air through the room in the winter. During the summer, set your blades counterclockwise, so the air circulates more efficiently. Before you start your fan, ensure your blades are clean, so you're not breathing in dusty air.
Homeownership for Moms
When you focus on these five areas, you prioritize keeping your home exterior and interior free from damage. You protect your family and ensure your home is safe for everyone.