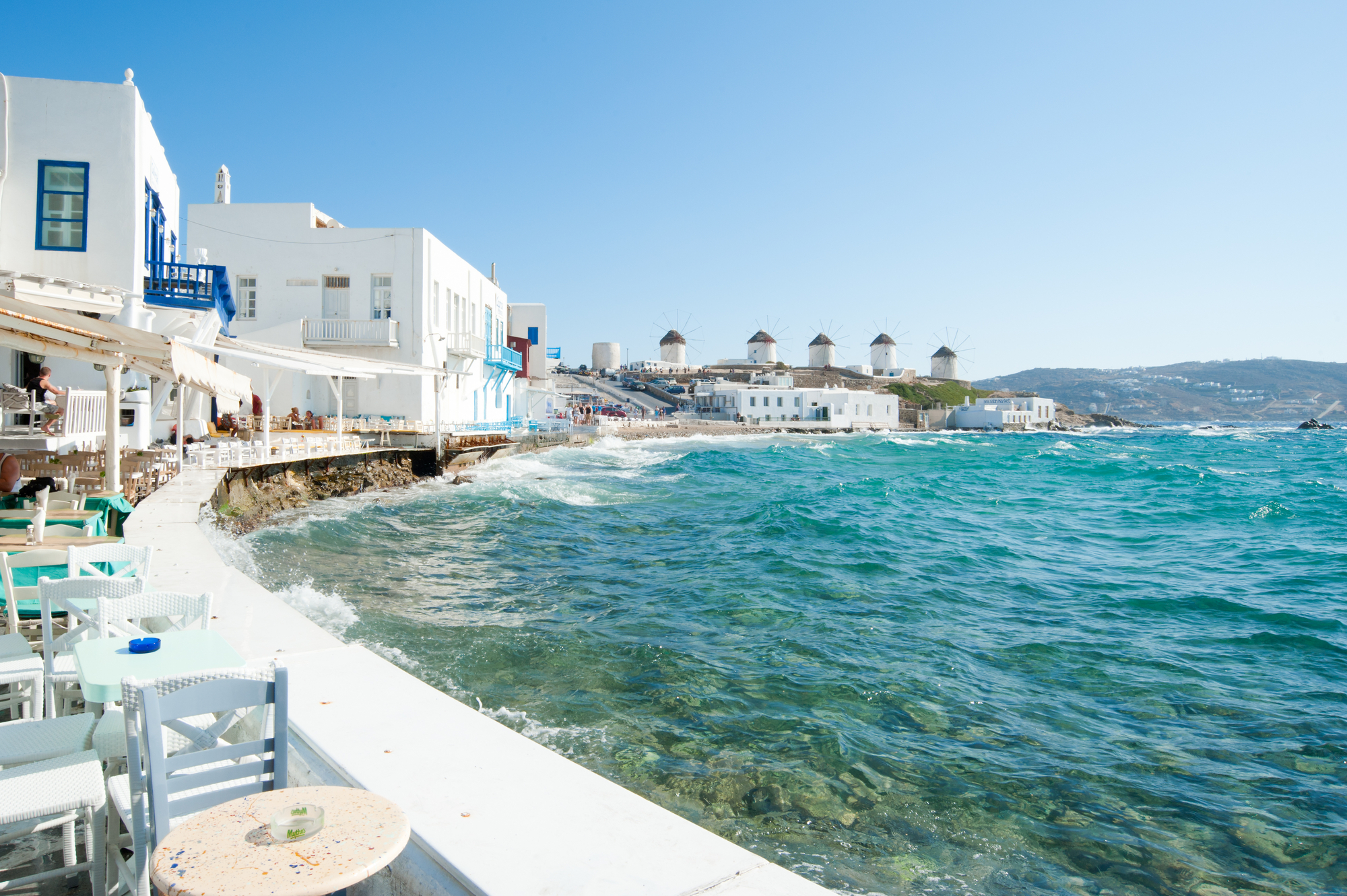 When it comes to travelling, there's a list of places you want to scout. If you're searching for nature and tranquillity, then 'Mykonos' is a destination for you to have the time of your life. The island is often called the heart of the Aegean sea. It is the perfect amalgamation of serenity and a peaceful environment. With private luxury villas in Mykonos, you can not only have privacy but also arrange private parties as well. A reason that many tourists highly appreciate. Mykonos is best known for its chic lifestyle, luscious greek food, breathtaking nature, and amazing beaches that you would love to exploit. Here is a list of things that makes Mykonos so unique:
In Mykonos, besides experiencing the natural world, you will also get to see the perfect fusion of wild parties as well. Mykonos is also known as the "Island of the winds".
You can rejoice in a boat party and enjoy exquisite services and unforgettable memories. Mykonos boat party is a must-do when you visit the magnificent island. You can do this while experiencing the amazing coastline, beautiful greek islands, and crystal clear water that Mykonos has to offer. 
Try budgeting and planning your trip so you enjoy and make the most by exploring every bit of the island. Delos, Super Paradise beach, Archealogoical sites, and Rhenia Island are one of the most famous places you can visit first. If we talk about Mykonos beauty, it is absolutely matchless, and you will never regret spending your time once you step into the divine beauty. 
While in Mykonos, there are many cuisines that you would love to try, but the local seafood will leave you shell-shocked. One of the most fantastic places is the famous Kiki's Tavern near Agios Sostic Beach. You will also get to encounter an unforgettable experience by preparing your favourite dishes with the chef. Eating lunches and dinner at the Mykonian Spiti and experiencing the Greek way of life, the culture, and the greek art of cooking will leave you speechless. 
Many homes on islands like Mykonos are built out of stone. It is the most cosmopolitan island and one of the exceptional examples of Cycladic architecture. Visitors can enjoy the whitewashed walls, the wooden balconies, and the immaculately decorated courtyard are a treat to someone's eyes. 
The island is popularly known for its handmade jewellery that local women make. This tradition is still present to date and is adored by the tourists. You can also try some famous products like homemade sausages, outstanding seafood, and onion pies made with tasty local Tyrovolia cheese. Tyrovolia is referred to as the Mykonian chevre. This soft white cheese is often baked into traditional savoury Greek pitas. Louza is another very tempting snack you can try in Mykonos. It is known as one of the best Greek cured meats, with its ruby red colour and flavorful taste. 
Mykonos is the perfect blend of almost everything if you intend to visit this place.