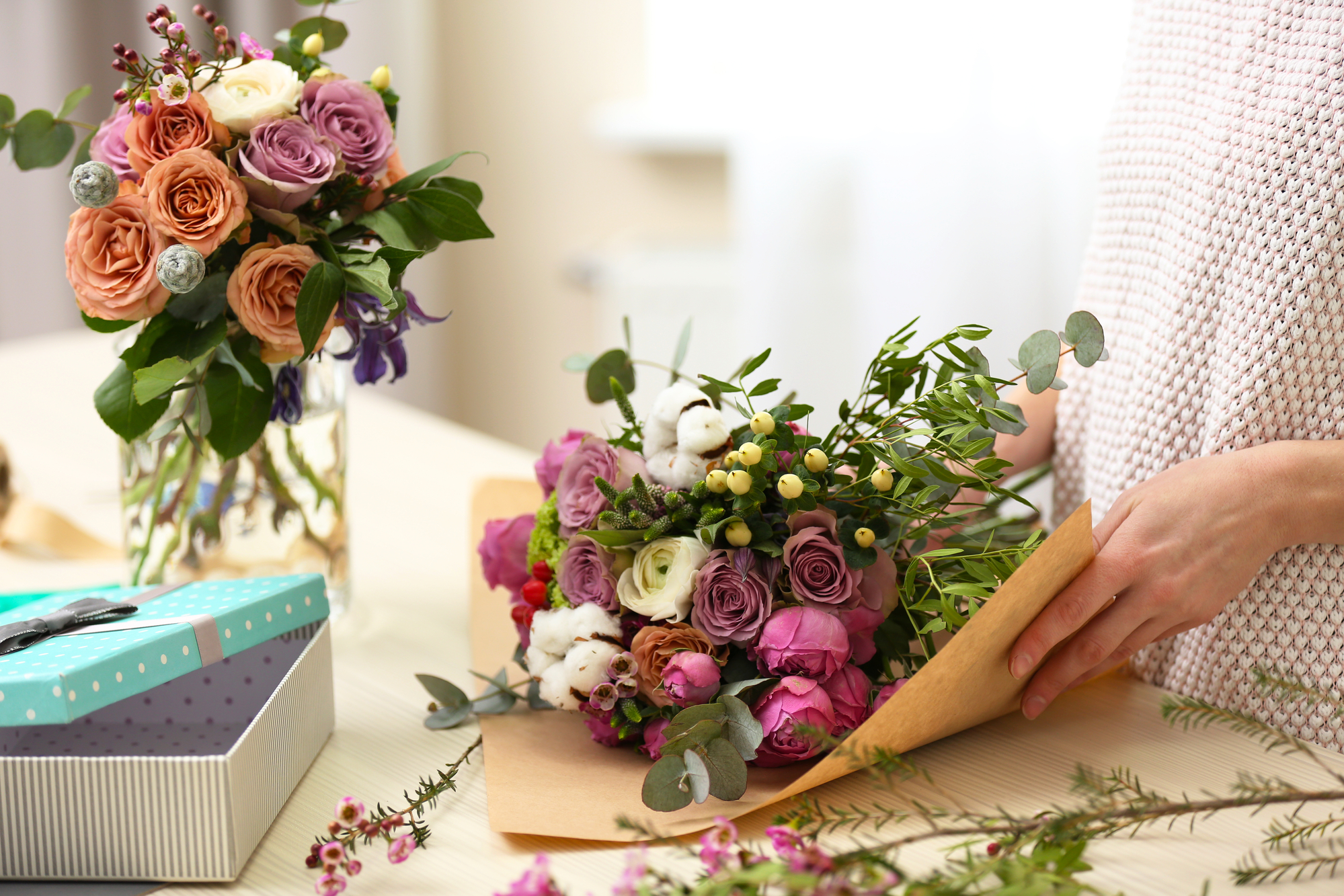 Mother's Day is the perfect time to show your mom how much you appreciate her. Whether she's been a guiding force since day one or recently become an important part of your life, sending her something special can be a wonderful way to show your love and say thank you for all she does. One meaningful way to honor Mom on this special day is to make a beautiful bouquet that symbolizes the loving relationship between mother and child. 
Here are a few simple steps to help you create the perfect Mother's Day bouquet! 
1. Prepare Your Supplies 
Before you begin planning out your Mother's Day mixed bouquet design, take some time to gather all of the necessary supplies. You will need fresh flowers, a knife or scissors, wire cutters (if needed), ribbon or twine, a vase, and some floral foam or oasis. 
Look for flowers that come in different shapes, sizes, and colors – this will help you create a visually interesting design. You can also add foliage or other elements such as berries to your bouquet if desired. 
2. Choose Your Flowers Wisely 
When it comes to selecting flowers for a Mother's Day bouquet, there are several things you should consider. First and foremost, focus on what your mom loves. Does she have a favorite bloom? If so, make sure to include it in the arrangement.
Additionally, you could consider adding a few common flowers and their symbolic meanings in order to create something meaningful for your mom. Roses are often used to symbolize love and appreciation, while carnations typically denote admiration or gratitude. Daisies signify innocence and purity, lilies represent family bonds, and tulips can stand for romance. 
Other plants that might be considered include: 
Orchids – Refinement 

Chrysanthemums – Devotion 

Iris – Faithfulness 

Marigolds – Passion

Sunflowers – Loyalty 

Hydrangeas – Appreciation 

Lavender – Admiration 

Daffodils – Renewal 

Baby's Breath – Innocence 

Poppies – Comfort 

Alstroemeria – Devotion 

Gerbera Daisies – Cheerfulness 

Pansy – Friendship 

Zinnia – Thoughts of absent friends 

Snapdragon – Strength and endurance  

Statice– Remembrance, memories of a loved one

Sweet Peas– Delicacy and blissful pleasure 
Whether you're creating a traditional arrangement or something more modern, take the time to consider adding some meaningful blooms that your mom will cherish for years to come. With careful thought and attention, you can craft a bouquet with deep symbolism that will make this Mother's Day truly special. 
3. Choose Your Color Scheme 
Now it's time to decide what color scheme you want to use for your bouquet. Consider the occasion that you are creating the arrangement for, as well as your mom's favorite colors. You can choose a single color or mix and match multiple shades – it all depends on your personal preference! 
4. Arrange Your Flowers 
Once you've chosen the perfect color palette, start arranging your flowers together. If using a vase with floral foam or oasis, stick the stem of each flower into the material until all of them are in place. If not, simply arrange them in whatever fashion you see fit. 
Be sure to space out different types of flowers and foliage so that each element stands out
5. Cut Down The Flowers To Size 
Next, you'll need to cut down the stems of your flowers so they fit nicely into your chosen vase. Make sure to leave enough stem length so that the flowers are still able to drink water from their roots. Use a sharp knife or pair of scissors for this step – wire cutters may be needed for thicker stems. 
6. Create The Bouquet 
Now it's time to put your bouquet together! Start by soaking the floral foam in water and then cutting it into a shape that works with the vessel you've chosen. Depending on what type of flowers you use, this could be a round shape for roses or more of an elongated form for daisies. Once you have determined the desired shape, begin inserting each stem into the foam until you achieve a look that you like. 
For larger blooms, place them near the center while adding smaller ones around them to create balance and symmetry. Once your arrangement is complete, tie it all together using ribbon or twine for a beautiful presentation. You can also use floral tape to secure any stems that need extra support. 
Finally, add a few sprigs of foliage for an extra touch of greenery before your bouquet is ready to go!
7. Consider Adding Trinkets 
If you're looking for an extra special touch, why not add a few trinkets to your Mother's Day bouquet? Small items like charms or jewelry can be a meaningful addition to the floral arrangement. 
It's also a fun way to incorporate something personal into the gift. Consider adding a charm that's meaningful to you both, or perhaps a piece of jewelry that reflects Mom's style and personality.
8. Present Your Bouquet 
Once you've finished creating your masterpiece, it's time to present it to your mom! Wrap it up in a beautiful paper – you can either buy this or decorate it yourself –  and add a card expressing how much you appreciate her. She will undoubtedly be thrilled with this thoughtful gift from you!
9. Make It Last 
In order to extend the longevity of your Mother's Day bouquet, it is important to properly care for the flowers. When you first receive or purchase your blooms, make sure to keep them in a cool and dark room until they are ready to be arranged. 
Additionally, trim the stems at an angle before placing them in water – this will allow more access for hydration. Check the water level every few days and top off as needed with fresh cool water. 
Finally, as soon as possible, move your arrangement away from direct sunlight or any sources of heat such as radiators or lamps.
Final Thoughts 
An incredibly touching way to celebrate Mom on this particular day is by making a Mother's Day bouquet! You'll be well on your way to making the ideal bouquet that represents the warm bond between mother and child if you follow these five easy steps. Your arrangement, which you carefully crafted by picking the ideal flowers and including thoughtful finishing touches, is certain to make her smile. So on Mother's Day, give your mother a gorgeous bouquet she will enjoy for years to come as a token of your love and appreciation.