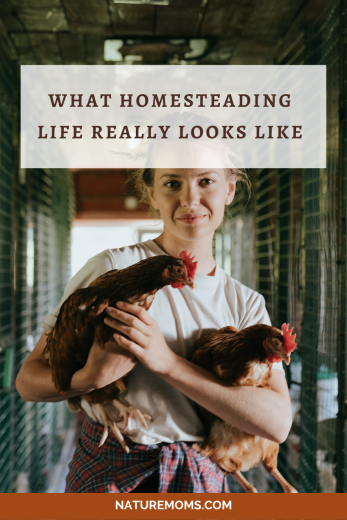 When you choose to live a homestead life, you will enrich your life in so many ways. It will be a different way to raise your kids and a whole new lifestyle. It might not always be easy, but it is worth considering if you want to enhance your life. Here are a few things about the lifestyle that you need to understand.
Self-sufficiency 
One big reason many people choose the homesteading lifestyle is to eat and provide the family with their own food. It can teach you to be self-sufficient. Since you can raise your own vegetables and meats, you can preserve food to last all year. This way, you no longer depend on the grocery store to fulfill the basic needs of your family. Even if there is a storm and power outage, you will have enough food and supplies to help you make it through. You understand that there is no need to panic or rush to the grocery store to get the supplies. 
Understanding where the food comes from 
Since you will be raising your own food, you will also learn how the food is grown and raised. This will feed the family with the healthiest and the cleanest food possible because you will grow it yourself and look after it. Even if you are eating meat, you will know what the animals have been fed and that there are no chemicals used on them. You will have a vegetable garden, and everything will be grown in organic soil, which clearly means there are no pesticides, no chemicals, and no fertilizers used on them. It will ensure the good physical and mental health of everyone in the family.  
Work Ethics
A homestead life might not be the best choice for you if you do not want to work hard. You will see that there is no end to the tasks that need to be done or the projects that you need to work on. There will be many jobs going around, and you will have a busy lifestyle, but while you work hard, you also play hard. You will find a kind of satisfaction that doesn't come from anything else. 
This is a beautiful aspect but also one of the hardest parts of homesteading. You get to enjoy the process of planting new seeds that can bring life to the garden and give a promise of the harvest to come. The experts at JIT Moving, a Phoenix moving company state, "There is a rise in the number of people choosing a homesteading life, and while it works out well for many, there are many who find it difficult to settle in." There is no joy like enjoying calm moments with your family on the homestead, and it is something so beautiful that words cannot explain. But there will also be losses, and it could be a hard lesson or could break your heart. 
There will be days when the garden is blooming, but an animal destroys it, and there isn't anything you can do about it. Your hard work will be ruined, and you could even lose a life on the homestead. This is hard, and even if it happens from a mistake, it is something that you have to deal with. Irrespective of how the loss occurs, there will be tears and heartbreak. 
Connectedness
For a lot of people, this is the best part of homesteading. You can have a unique connection with family, friends, animals, and, most importantly, nature. If this is what you treasure, homesteading is for you. You can have the entire family working together all the time in your home and experiencing the joy of different aspects of gardening, building, and watching nature bloom. It will bring you closer in the good and bad times. You will also get a chance to connect with those who have chosen this lifestyle, and there will be a community of people who are living a life similar to yours. It could be a blessing when you get to live like this. There will be days when you will just sit and watch the plants bloom or your animals grow. You will come across many people who would love to live a life like yours, but it isn't easy, and it isn't meant for all. 
When you consider homestead living, you need to understand that the skills you acquire will help you grow and benefit in life. That said, it is not easy to live a homesteading life, and it isn't meant for everyone. While you and your children do get to learn many skills, it is also a very different way of living if you compare it to other kids. However, homesteading can set your kids up for success in life, no matter what they venture into.