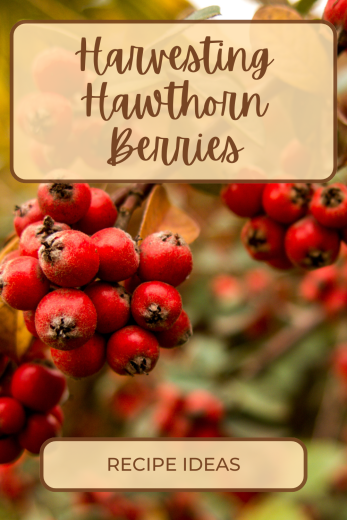 Hawthorn berries, with their vibrant red hue and numerous health benefits, have been cherished for centuries. These tiny fruits are not only visually appealing but also pack a punch when it comes to medicinal properties. In this comprehensive guide, we will delve into the art of growing and harvesting hawthorn berries, while uncovering their incredible benefits and various ways they can be used to promote overall well-being.
Growing Hawthorn Berries – Cultivating hawthorn berries is a rewarding endeavor that requires a few considerations. Hawthorn trees thrive in well-drained soil and prefer full sunlight exposure. They can be grown from seeds, although it may take longer to establish a mature tree. Alternatively, nursery-bought saplings can be transplanted into your garden. Regular pruning ensures proper airflow and promotes optimal fruit production.
Harvesting Hawthorn Berries – Hawthorn berries are typically ready for harvesting in late summer or early fall. Ensure the berries are ripe, appearing bright red or deep orange, before picking them. Gently pluck the berries from the tree, being careful not to damage the branches. It is advisable to wear gloves as the thorny branches can cause irritation. Once harvested, store the berries in a cool, dry place or process them immediately.
Nutritional and Medicinal Benefits – Hawthorn berries are a nutritional powerhouse, containing an array of vitamins, minerals, and antioxidants. They are renowned for their positive impact on cardiovascular health, aiding in blood pressure regulation and improving blood flow. These berries also possess anti-inflammatory properties, bolstering the immune system and promoting digestive health. Furthermore, hawthorn berries have been linked to stress reduction and improved sleep quality.
Culinary Delights with Hawthorn Berries – Hawthorn berries lend themselves to a plethora of culinary possibilities. They can be used to create delectable jams, jellies, sauces, and syrups. Infusing the berries in teas or incorporating them into baked goods adds a tangy twist. For a unique twist, try incorporating hawthorn berries into savory dishes such as roasted meats or salads, adding a delightful burst of flavor.
Preparing Herbal Remedies – In addition to their culinary uses, hawthorn berries are highly valued in herbal medicine. They can be dried and steeped into teas, tinctures, or extracts to harness their medicinal benefits. These preparations are known to promote heart health, alleviate anxiety, and support digestion. However, it is essential to consult a healthcare professional before incorporating hawthorn berries into your wellness routine.
Hawthorn berries are a treasure trove of health benefits and culinary delights. Whether you choose to grow them in your garden, experiment with delicious recipes, or explore their medicinal potential, these vibrant red berries are sure to leave a lasting impression. Embrace the power of hawthorn berries and unlock their countless benefits today!