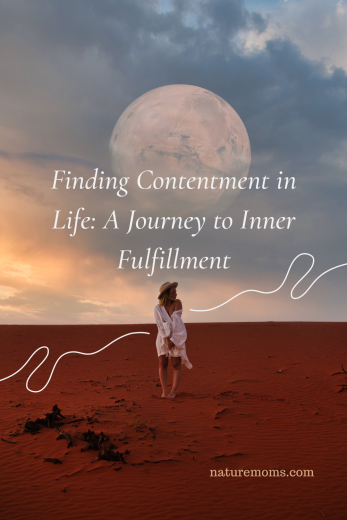 In today's fast-paced world, the pursuit of happiness often seems like an elusive, insurmountable goal. We're bombarded with images of success, extravagant wealth, and  faux perfection on social media, leaving many of us feeling dissatisfied with our mundane lives and constantly chasing after more. However, the secret to a fulfilling life doesn't lie in the accumulation of external possessions or achievements. Instead, it's about finding contentment within ourselves and embracing the present moment.
What can we do to find inner peace and contentment? Start a journey and change some habits…
1. Embrace Gratitude: Contentment begins with acknowledging the blessings we already have. Take a moment each day to reflect on the things you're grateful for. This practice can shift your focus from what's lacking to what's abundant in your life.
2. Practice Mindfulness: Mindfulness involves being fully present in the moment without judgment. Engaging in mindfulness exercises such as meditation and deep breathing can help you cultivate a sense of contentment by grounding you in the here and now.
3. Cultivate Self-Compassion: Treat yourself with the same kindness you would offer a friend. Embracing your flaws and understanding that imperfection is a part of being human can lead to a more content and self-accepting mindset.
4. Set Meaningful Goals: While goals are important, ensure they align with your values and aspirations. Pursuing goals that genuinely matter to you can provide a sense of purpose and contentment.
5. Practice Detachment: Material possessions and external achievements are fleeting. Learning to detach your happiness from these external factors can lead to a more stable and lasting contentment.
6. Foster Healthy Relationships: Surround yourself with people who uplift and support you. Meaningful connections can contribute significantly to your overall sense of contentment and well-being.
7. Engage in Activities You Love: Spend time doing things that bring you joy and make you lose track of time. Engaging in hobbies and activities you're passionate about can infuse your life with a profound sense of contentment.
8. Be Kind to Others: Acts of kindness not only benefit the recipient but also provide a sense of fulfillment to the giver. Small gestures can foster a positive outlook and enhance your overall contentment.
9. Practice Acceptance: Acceptance involves acknowledging things as they are, without resisting or trying to change them. Embracing life's ups and downs can lead to a more peaceful and content existence.
10. Prioritize Self-Care: Taking care of your physical, emotional, and mental well-being is crucial for finding contentment. When you feel your best, it's easier to embrace life with a positive outlook.
11. Live in Alignment with Your Values: When your actions align with your core values, you'll experience a deeper sense of contentment and fulfillment. Identify what truly matters to you and make choices that reflect those values.
12. Practice Forgiveness: Holding onto grudges and resentment only weighs you down. Forgiving others and yourself can free you from negative emotions and contribute to your overall contentment.
13. Be Present: Instead of dwelling on the past or worrying about the future, focus on the present moment. Engage fully in whatever you're doing, whether it's work, spending time with loved ones, or simply enjoying a leisure activity.
14. Simplify Your Life: Declutter your physical and mental space. Simplifying your surroundings and commitments can create a sense of calm and contentment.
15. Learn and Grow: Continuously seek opportunities for personal growth and learning. The process of self-improvement can lead to a heightened sense of contentment as you evolve and develop new skills. Start a glow up journal.
16. Practice Resilience: Life is filled with challenges, but developing resilience can help you navigate them with grace and maintain your contentment despite setbacks.
17. Focus on Experiences Over Things: Instead of pursuing material possessions, invest in experiences that create lasting memories. Experiences often contribute more to long-term contentment than material goods.
18. Practice Patience: Instant gratification may provide temporary happiness, but cultivating patience allows you to appreciate the journey and savor the rewards that come with time.
19. Disconnect Regularly: Take breaks from technology and the online world. Constant connectivity can disrupt your sense of contentment by fueling comparison and information overload.
20. Embrace Impermanence: Recognize that life is ever-changing. Embracing the concept of impermanence can help you appreciate the present moment and find contentment in each phase of life.
In conclusion, the path to contentment is an internal journey that involves cultivating gratitude, mindfulness, self-compassion, and meaningful connections. It's about living in alignment with your values, embracing imperfection, and finding joy in the present moment. By practicing self-care, resilience, and detachment from external outcomes, you can discover a sense of contentment that is lasting and enriching. Remember, true contentment comes from within and is not dependent on external circumstances.