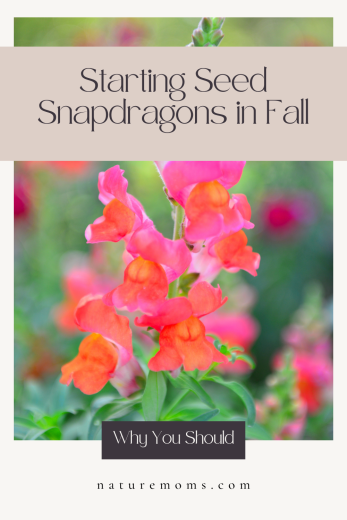 Snapdragons (Antirrhinum majus) are charming and vibrant flowering plants that add a burst of color to gardens throughout the year. While they are typically grown as annuals from plugs in many regions, in spring and then again in the fall, as they like cool weather. Beyond that though, snapdragons can also thrive as cool-season annuals when started from seed in the fall. In this guide, we'll take you through the steps to successfully grow snapdragons from seed in the autumn and overwinter them for a stunning display in the spring.
Choosing the Right Snapdragons
Before diving into the planting process, it's essential to select the appropriate snapdragon varieties for your garden. There are three main types to consider:
Tall Snapdragons: These can reach heights of 3-4 feet and are excellent for background planting.
Mid-Sized Snapdragons: Standing at around 1-2 feet, these are ideal for the middle ground of your garden.
Dwarf Snapdragons: Compact and usually under a foot tall, these are perfect for edging and containers.
Seeds and Soil Preparation
Seed Selection: Choose high-quality snapdragon seeds from a reputable source. Look for varieties that are well-suited to your region's climate.
Soil Preparation: Prepare a well-draining soil bed with plenty of organic matter. Snapdragons prefer slightly acidic to neutral soil with a pH between 6.0 and 7.0.
Planting Snapdragons in the Fall
Timing: Plant your snapdragon seeds in late summer or early fall, at least 6-8 weeks before the first expected frost date in your area.
Sowing Depth: Sow the seeds about 1/8 inch deep in rows spaced 12-18 inches apart.
Watering: Keep the soil consistently moist until the seeds germinate, which usually takes 10-14 days.
Thinning: Once the seedlings have developed their first true leaves, thin them to a spacing of 6-10 inches apart.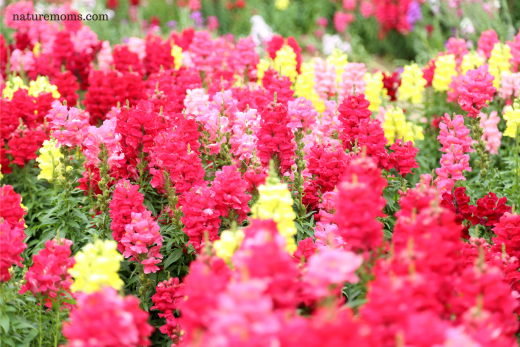 Caring for Overwintered Snapdragons
Mulching: Apply a layer of mulch around the plants to help regulate soil temperature and conserve moisture during the winter.
Watering: Continue to water the snapdragons when the soil starts to dry out, but avoid overwatering to prevent root rot.
Protection from Frost: On chilly nights, protect your snapdragons with row covers or cloths to shield them from frost.
Springtime Blooms
As the days grow longer and temperatures rise, your overwintered snapdragons will reward you with a riot of color in early spring. They will continue to thrive throughout the cooler days and can even withstand mild frosts.
Growing snapdragons from seed in the fall and overwintering them as cool-season annuals can be a rewarding experience for any gardener. With proper care and attention, you'll enjoy vibrant, long-lasting blooms that will brighten your garden in the months to come. Whether you prefer tall, mid-sized, or dwarf varieties, snapdragons will add beauty and charm to your outdoor space.
Don't wait; start planning your snapdragon garden today, and you'll be delighted with the results when spring arrives.