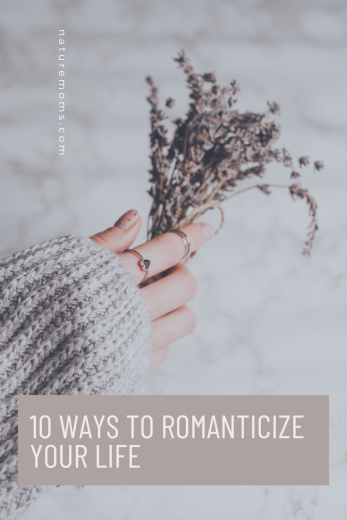 In the hustle and bustle of modern life, it's easy to get caught up in routines and responsibilities, leaving little room for the magic of romance. However, adding a touch of enchantment to your everyday existence can elevate your spirits and infuse your life with a sense of wonder. Here are ten delightful ways to infuse romance into your life:
1. Rediscover the Art of Letter Writing: In this era of instant messaging, take a step back and embrace the elegance of handwritten letters. Pour your heart onto paper, seal it with a wax stamp, and send it off. The anticipation of receiving a heartfelt letter in return can ignite sparks of romance.
2. Create Ambience with Candlelit Dinners: Transform ordinary dinners into intimate experiences by using candles to cast a soft, warm glow. Dim the lights, set a beautifully adorned table, and relish the pleasure of savoring a meal in a romantic ambiance.
3. Wander Through Nature's Beauty: Escape the urban chaos and immerse yourself in the tranquility of nature. Take leisurely strolls through lush parks, hike scenic trails, or simply lie beneath the stars and appreciate the universe's wonders.
4. Indulge in Spontaneous Adventures: Inject some excitement into your routine by embarking on impromptu adventures. Pack a picnic and head to a hidden spot, explore a nearby town you've never visited, or take a spontaneous road trip to a charming destination.
5. Dance Like Nobody's Watching: Turn up the music and let your body move to the rhythm. Dance has a way of making us feel alive and free, and sharing a dance with a loved one can be an incredibly romantic experience.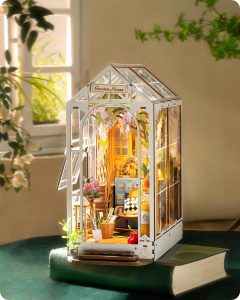 6. Curate a Book Nook: Design a cozy corner in your home adorned with plush cushions, soft blankets, and a collection of your favorite books. Add one of those adorable book nook decorations too. Let yourself get lost in the pages of gripping stories and allow your imagination to roam.
7. Capture Moments with Film Photography: Embrace the nostalgia of film photography by capturing candid moments with an analog camera. The waiting period for developed photos adds an air of anticipation, making each image feel more precious.
8. Host a Vintage Movie Night: Invite friends over for a movie night featuring classic films that embody romance… Casablanca, Camille, Gone with the Wind, etc. Snuggle up with popcorn and enjoy the timeless tales that once captivated audiences.
9. Learn a New Skill: Discovering something new alongside a partner can be incredibly romantic. Whether it's cooking a foreign cuisine, learning a dance style, or taking up painting, the journey of acquiring a skill can deepen your connection. For solo skills…learn a new language, start an indoor plant collection, or start sewing and knitting.
10. Embrace the Art of Slow Living: In a world driven by haste, deliberately slow down. Savor your morning coffee, take leisurely walks, and give your full attention to each activity. Embracing slow living allows you to relish life's simple pleasures.
Infuse Your Life with Enchantment
Romancing your life doesn't require grand gestures; it's about finding joy in the details and embracing the beauty around you. By incorporating these ten suggestions into your routine, you can cultivate an atmosphere of enchantment that will infuse your days with romance and wonder.
As you embark on this journey of romanticizing your life, remember that it's the intention behind each action that truly matters. Whether it's penning heartfelt letters, sharing candlelit dinners, or dancing like nobody's watching, these moments create memories that last a lifetime. So, take a break from the ordinary and invite a little magic into your world.