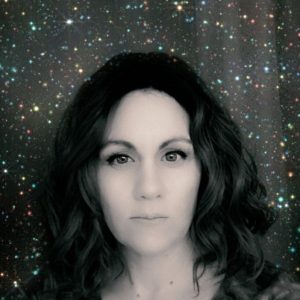 🌸 Welcome to the enchanting world of a Flower Farmer and Urban Homesteader! 🌿✨
My name is Tiffany Washko and I am a passionate soul hailing from the picturesque city of Columbus, OH. With a heart full of joy and a deep appreciation for life's small wonders, I strive to infuse everyday moments with magic, vibrant health, and unwavering intention.
This wanderer at heart finds solace in both travel and nature, always seeking out secret spots off the beaten path. From hidden waterfalls cascading through moss-covered stones to charming villages nestled amidst rolling hills, I believe that true beauty lies in the unexplored corners of the world. But their heart truly soars as they witness the radiant sunrises illuminating flower fields, painting the sky with a tapestry of hues and hope.
As a dedicated Flower Farmer, I cultivate nature's artistry, breathing life into vibrant petals that dance under the gentle caress of the wind. My green thumb and nurturing spirit create a harmonious haven where blooms flourish, providing joy and inspiration to all who encounter them.
But my journey extends beyond the fields and into the realm of urban homesteading. Embracing a sustainable lifestyle, I embrace the profound connection between humans and the Earth, tending to my urban oasis with love and care. My small slice of paradise is a testament to the transformative power of intention, where herbs, fruits, and vegetables thrive, nourishing both body and soul.
Follow along on this whimsical journey as I share the stories of my adventures, from discovering hidden covered bridges to embarking on explorations through lush forests. Unearth my favorite haunts and uncover the best-kept secrets that make each destination unforgettable.
Together, let's celebrate the beauty of nature, the enchantment of the everyday, and the simple joys that make life truly magical. Join me as I strive to create a tapestry of wonder, weaving vibrant threads of happiness, wellness, and intention into the fabric of my existence.
Come, wanderers and dreamers alike, and find inspiration in the extraordinary tales of a Flower Farmer and Urban Homesteader who dances to the rhythm of the Earth, painting the world with bursts of color and embracing the charm that lies just beneath the surface.
🌻✨🍃 #FlowerFarmer #UrbanHomesteader #SeekingMagic #SustainableLiving #NatureEnthusiast
 ************************************
As part of my mission to promote healthy and natural alternatives in the marketplace, and to support my family, I allow a limited amount of advertising on this site. See the graphic below for a breakdown of our recent traffic patterns and demographics below and visit our advertising page if you have a product that satisfies my ideals and will appeal to my audience.
I enjoy working with brands to bring greener and healthier products to a larger audience and have worked with companies such as Ford Motors, Mitsubishi Motors, General Motors, Hyundai, Energy Star, Take Me Fishing, Universal Pictures, Disney, Sleep Number, Chobani, Zico Coconut Water, Jambu, Nordic Naturals, Bionaire, and many others.
Find Me:   Facebook  |  Twitter  |  Linked In  |  Instagram  |  Pinterest