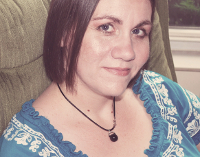 The blog you've come to visit is a compilation of provocative and political thoughts on the environment, health and natural living, personal portraits of the struggles and joys in our parenting journey and reviews on green and natural products that can enhance your journey towards healthy living that leaves a lighter ecological footprint.
These words…green, natural, environmental, ecological footprint…are not just concepts here, but are intended as a guide towards living naturally and healthfully
My passion for all things environmental was sparked by two life altering events. One minute I was a marketing and advertising executive working in a major metropolitan city, and the next I was in Columbus, Ohio; driven to a more natural lifestyle by childbirth and cancer.
The transition really took years, but it truly felt like a fraction of a minute. I'd love to say I chose to blog about natural living because trends dictated it was a profitable niche based on my marketing savvy, but the truth is my life depended on adapting the lifestyle into my own life.
At the age of 28, I was a stay at home mother of two children. Health issues with my first child, and my eventual decision to stay home after my second, had made me a more conscious and aware parent and citizen, but I could never have imagined that my whole world would be rocked again by a diagnosis of stage three colon cancer. Nor could I have predicted that I'd one day consider cancer one of the blessings in life, for changing me for the better in so many ways.
Many years later, I'm grateful to be cancer free and able to share a my passions with my loving husband of 20+ years, our three children, two of whom are autistic, and with the worldwide audience of readers who have joined me in my journey through this blog, my (weekly) newsletter and the other writing that I've published and the books I've contributed to in support of the ideals I endorse.
I'm older now and healthier than ever. I have remained cancer free and I am CrossFitting every day, deadlifting over 200 pounds.
My deepest desire is that you'll join me on this important journey towards:
natural and green living as it relates to raising a family
health challenges presented by the not so natural world around us
how we can heal naturally (without the latest miracle pharma drug)
understanding and exposing the toxins we find ourselves surrounded with & highlighting favorable alternatives
political issues that threaten our access to natural foods and natural health
raising kids that are connected to nature in an intimate and valuable way.
I hope to pass on to you the wisdom without the worries I had to endure and to help you pass on to your children what I hope to pass on to mine…vibrant health, societal awareness, and a deep and abiding love of our planet that they can one day pass on their own children.
I believe we can all make a difference and be a voice for change. Do you share that vision?
 ************************************
As part of my mission to promote healthy and natural alternatives in the marketplace, and to support my family, I allow a limited amount of advertising on this site. See the graphic below for a breakdown of our recent traffic patterns and demographics below and visit our advertising page if you have a product that satisfies my ideals and will appeal to my audience.
I enjoy working with brands to bring greener and healthier products to a larger audience and have worked with companies such as Ford Motors, Mitsubishi Motors, General Motors, Hyundai, Energy Star, Take Me Fishing, Universal Pictures, Disney, Sleep Number, Chobani, Zico Coconut Water, Jambu, Nordic Naturals, Bionaire, and many others.
Find Me:   Facebook  |  Twitter  |  Linked In  |  Instagram  |  Klout  |  Pinterest
Blog/Blogger Stats –  10,000+ RSS Readers, 10,000+ Email Subscribers, 12,000+ Facebook Fans, 7300+ Twitter Followers, over 1,000 Instagram followers, and 8.4K+ followers on Pinterest with 1.3 million monthly views.
Recent Stats  – 98K visitors, 43K unique, 290K pageviews, 1.4 million hits.
Demographics at a Glance…