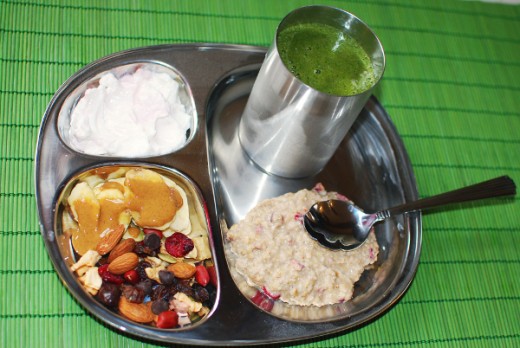 My youngest guy is a bit a grazer and a night time eater. He will rarely sit down and eat a whole bowl of cereal or yogurt but give him a bento box filled with nuts or flax chips and he will munch slowly for a couple hours until he has managed to eat it all. Like me, he struggles to find the appetite to eat in the morning. Not sure why that is. So in order to vary things and encourage him to eat more in the morning hours… I have been giving him a variety of foods to eat in small quantities… usually just a little bit of all the stuff he loves and it has worked like a charm. This is his breakfast bento for the morning/afternoon.
Greek yogurt, dehydrated banana chips drizzled with nut butter (almond/hazelnut I think), oatmeal w/cranberries, and trail mix with pepitas, nuts, chocolate chips, raisins, ect. To drink is a green smoothie with spinach, collards, turnip greens, wheat grass powder, and frozen fruit.
The nifty stainless steel divided plate (or bento style tray) and the matching stainless steel cup are from Yellow Margosa. They are non leaching and safe for kids to use. LOVE them! Safer than plastic and not as breakable as ceramic and glass.
For my breakfast I think I had a bite of everything I gave him and a quart of that green smoothie. Yum!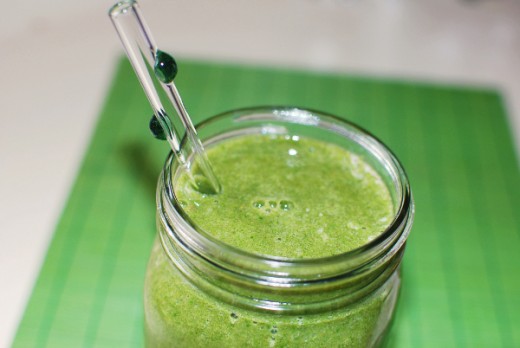 The glass straws can be found here.