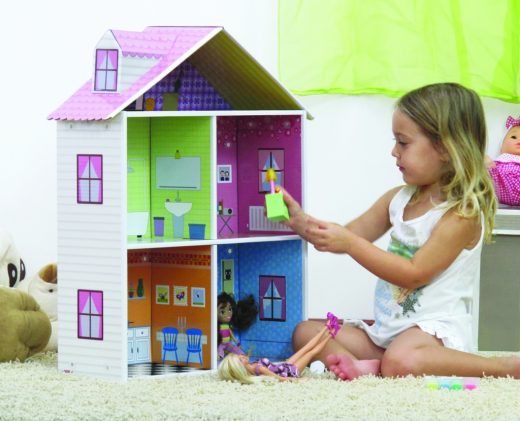 I discovered Abe's Market sometime last year when I came across a cardboard dollhouse with furniture that I knew my 7 year old daughter would just love. It ended up being a birthday present and my daughter still plays with it quite often. Even though it is made of cardboard it is still going strong.
This store is part Etsy and part Whole Foods with a mix of posh and sustainable toys as well as some handcrafted stuff. But they also have a little Amazon, Groupon and Home Shopping Network thrown in their to to make a really well rounded online store. Abe's Market is about combining the best things that Grandpa Abe represented – health and wellness, mom and pop, reliability, trust, honesty, community and personal connection between business owners and customers. They also have great prices IMO. I recall that dollhouse being a real steal.
Well, the folks at Abe's Market are celebrating their new "In the Know" video series by offering my readers a kickin coupon deal. The idea behind the series is to help consumers find out where the the products they are buying come from and the story behind them. This valuable background goes beyond what can be found on a label. Who makes the product? What's in it? Where is it made? How? I recall watching their video about the dollhouse when I purchased it. I already thought it was an amazing idea but it looks like they are taking that idea even farther and adding educational videos on all sorts of other topics. This one below talks about shopping for natural, organic, eco friendly toys.
With Christmas coming up I thought a $10 off coupon might come in handy. Enjoy!
Visit the store and use the special one-time only discount code "ENB-dk49hy" at checkout for $10 off a $30 purchase or more. Also visit @AbesMarket on Twitter and Facebook.