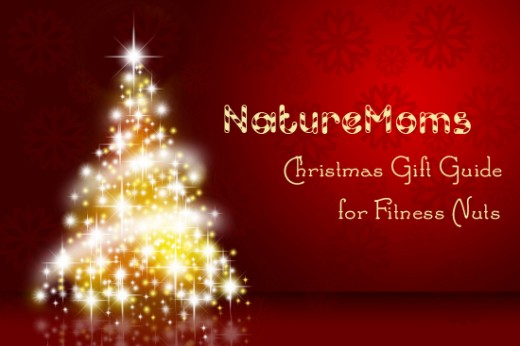 Is there really any greater gift, than the gift of health? No, not likely. Being healthy and fit takes us a long way on our journey to happier lives and it helps to ensure we are around to share our lives with our loved ones. It gives us greater energy and happiness. It keeps us young.
You may need gift ideas for loved ones who consider themselves gym rats and fitness enthusiasts or you may want to encourage someone who wants to be. Either way these gifts are perfect for those who want to prioritize fitness and greater health. Some I would consider "green" in their design or materials and others I have added because they are high quality and designed to last, even if they are not technically green. Enjoy!
Shoes – There are many brands of green and/or minimalist shoes out there so if you want to buy shoes for your loved one you may want to do your homework and see what they like and what they use their shoes for. Some good ones to try:
Garmin Forerunner – Most fitness nuts want to track their progress and compete against their own times. This nifty device is considered one the best tools to do that. It tracks your distance, time, pace, and heart rate. Works for running, walking, hiking, cycling, cross country skiing, and even windsurfing. Also has GPS. This is on my wish list for sure!
Mp3 player and Headphones – Whether at the gym or outside the workout goes mush faster and is much more enjoyable when you have tunes to listen to. You ideally want something small for fitness though, like the iPod nano or the shuffle. Both clip onto your clothing! Don't forget the eco headphones to.
Sustainable Workout Clothes – Workout clothing that is 'environmentally conscious' is widely available now. Some of my faves include:
Eco Yoga Mat – Got any yoginis in the family? Well, then an eco friendly mat will be perfect. Most conventional mats have some toxic nasties in them and there are a few options now that are healthier for us and for the planet. Try the Gaiam Eco Reversible Yoga Mat (Peacock). Non toxic TPE, no PVC or latex, eco conscious company.
Gym Bag – Anyone who hits the gym a few times a week will need a bag to cart around all their stuff… swim suit, change of clothes, towel, toiletries, mp3 player, headphones, heart rate monitor, water bottle, etc. I have the Gaiam Everything Fits Recycled Gym Bag and it is roomy enough for all my stuff, has a pocket for wet stuff, and has a rope band on the bottom for holding a yoga mat.
Mountainsmith Approach 3.0 Recycled Backpack – Great for day hiking and backpacking AND made of recycled materials.
Tubbs Women's Frontier Snowshoe – Man oh man do I want these! High quality, affordable, snow shoes.
Fitness Books: If your giftee happens to love fitness and reading then perhaps you could incorporate both pursuits. You might try a Winter Trails book specific to their state or an athletic memoire like Becoming Odyssa or Hiking Through.