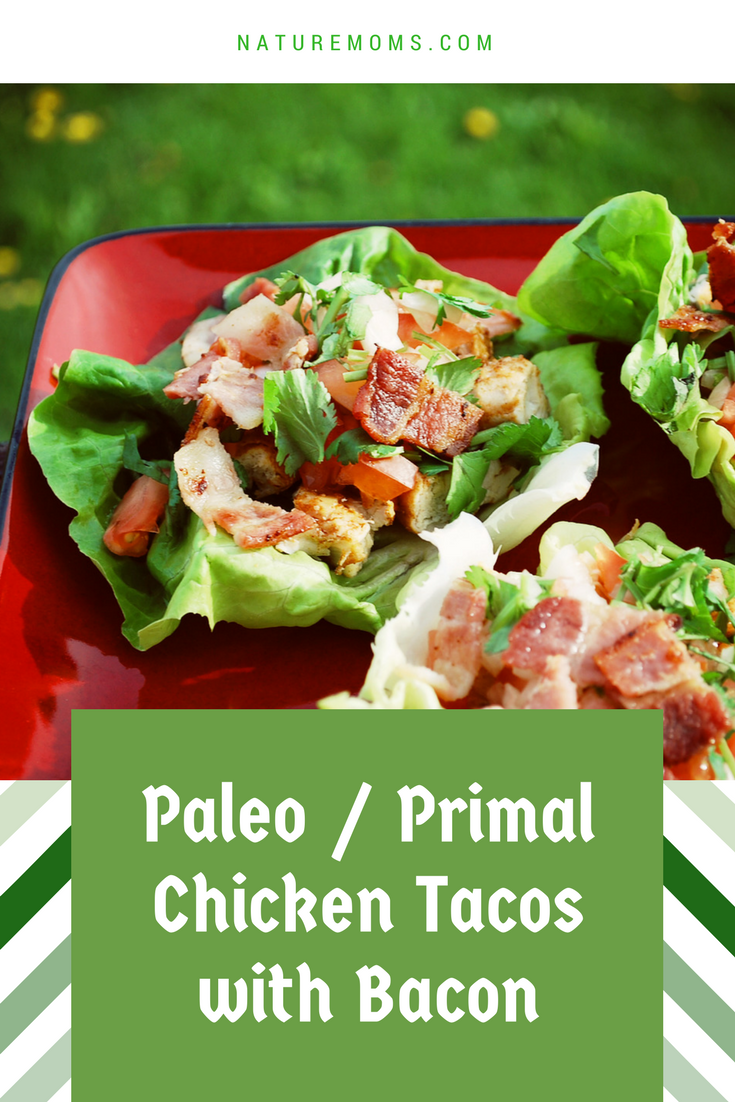 I made paleo tacos for dinner tonight and boy were they ever good!! I don't miss tortillas or taco shells at all when I eat these! Plus, they are a snap to make.
Ingredients:
Chicken Breast
Uncured Bacon
Tomato
Onion
Cilantro
Butter or Boston lettuce
Taco Spices
Salsa (optional)
You simply start out by marinating or seasoning your chicken in taco spices. Taco spices include chili powder, garlic powder, onion powder, oregano, paprika, salt, pepper, and cumin. You could also get pre-made taco seasoning from the store, just be sure to check the ingredients to make sure there is no nasty stuff added to it. After seasoning I cooked the chicken under my broiler, flipping halfway through, until cooked and crispy. Then I chopped it up into bite size chunks.
While the chicken was cooking I also cooked up 5 slices of bacon (I was feeding 3 people) on a cast iron griddle and chopped up some onion, tomato, and cilantro. All these items went on top of butter lettuce "shells". You simply pick them up and fold them closed like a taco shell and eat. If you don't get them too full they have no problem holding your taco filling which is why everyone got several small tacos.
I was going to add cheese on top but found I only had honey flavored goat cheese on hand so that was not going to work. I didn't even miss the cheese though and neither did the kids. The bacon gave it a perfect smokey flavor and they were a hit all around.
Enjoy!