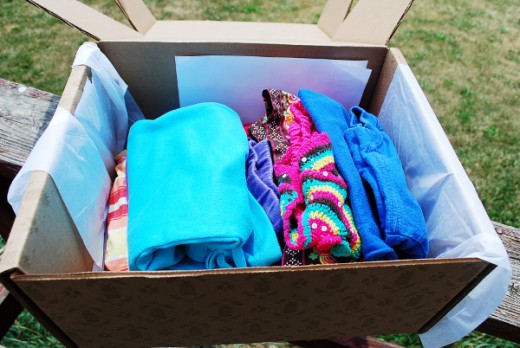 I am a hard core thrifter and second hand shopper. Just about all of our clothing, for all five of us, (minus socks and underwear) comes from second hand stores or consignment shops locally. The exception to this is that the husband and I will often get a limited amount of fitness clothing and gear new, since it is so hard to find used, in good condition. I have yet to see a pair of Fila Skeletoes or Five Fingers at a thrift store ya know?
Depending on what I need I choose the shop that will be most likely to meet my needs. When it is summer play clothes season I go for the cheapest place.  Consignment shops are good for back to school. When I need dressier clothing for business events, I go to the better areas of town where the cast offs will also likely be nicer and pricier if I had to buy brand new. I recently found a gorgeous black suede evening gown that will be perfect for a party and I got it for $5.
I consider myself to be a pretty savvy second hand shopper but up until last month I never tried any online consignment shops. I am familiar with them of course, the smaller online shops and also the biggie that is eBay but shipping prices tend to keep me shopping locally. thredUP is one such place that I have heard of often over the past year but never tried until recently. They sent me a $20 credit (+ free shipping) via email and invited me to give it a try. I had nothing to loose and $20 worth of free clothing to gain so I jumped all over their offer. The box at the top of this post is what arrived at my door and super fast too.
I decided that I wanted to get some summer shorts for my 8 year daughter and was curious to see how much that $20 credit would buy. I was pleasantly surprised! I think my grand total was only pennies away from $20 even and that got me four pairs of nice shorts, a nice summer top, and a tee shirt. That comes to about $3.33 per piece. That is slightly more than what I would pay at my cheapest local thrift store but the quality is better. Some of the items were brand name, like Skechers. $3.33 rivals local consignment shops and shopping online was a whole lot easier.
Benefits:
You'll find GAP, Gymboree, Mini Boden, Ralph Lauren and much more at up to 75% off retail prices.
thredUP clothing is hand-selected by quality assurance specialists, packaged with care and sent right to your door. That means you'll lighten your family's carbon-footprint and save money – all without leaving the house.
And the best part? When your little one outgrows her clothes, thredUP wants 'em back! Order a thredUP bag, fill it with quality outgrown items, put it on your doorstep, and earn 20%-40% of each item's resale value. It's a revolving door for kids clothing – out with the outgrown, and in with the like-new!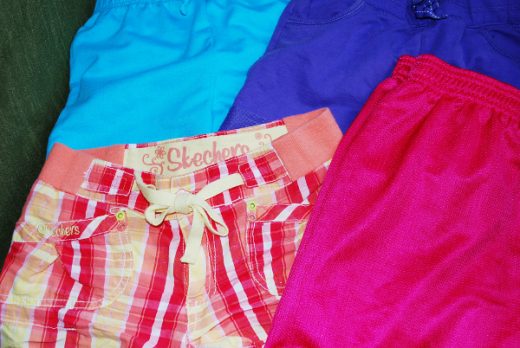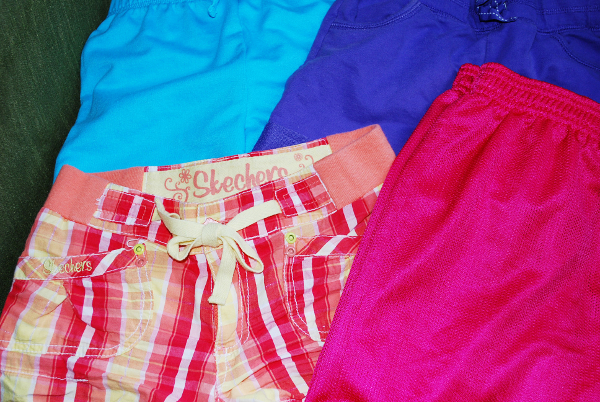 Thrift store fashion… fun, functional, and cheap.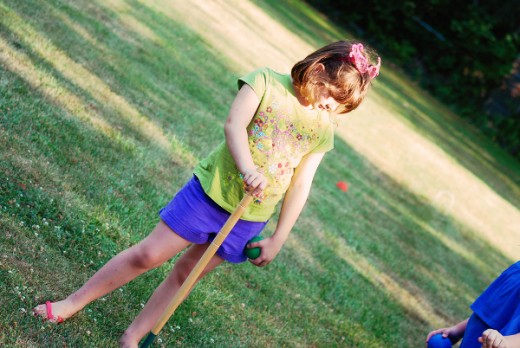 The shipping is free if you spend $40 or more at thredUP too. I know I can easily spend more than $40 on back to school clothing so online consignment shopping is likely to occur more often in the future.
I have two good thredUP deals to mention. Use code TU10 to recive 10% off your first order.
Are you ready to try online clothing consignment shopping or are you an old pro?