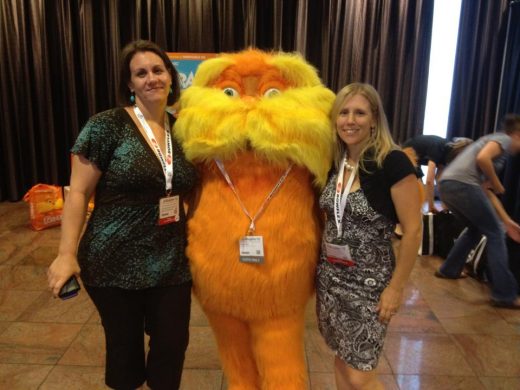 Are the Black Friday deals starting early??? I don't know but this is an awesome price for the Lorax DVD…only $3.99. If I didn't already have it I would be buying it for my kiddos and for myself since I happen to know this cuddly creature IRL. Oh yes, we are pals. :)
Hope this helps you get a great deal on an eco themed movie the whole family will love.
Purchase at Amazon.com
Photo: Me and bloggy friend Stephanie Moram of Good Girl Gone Green (photo credit). Taken in New York City.