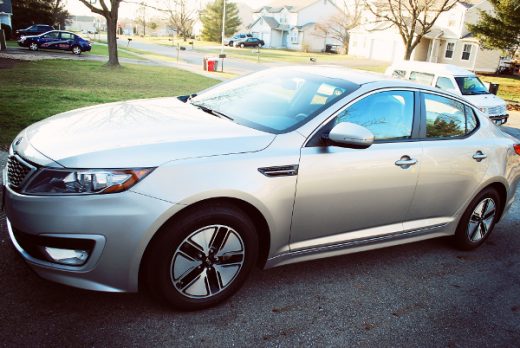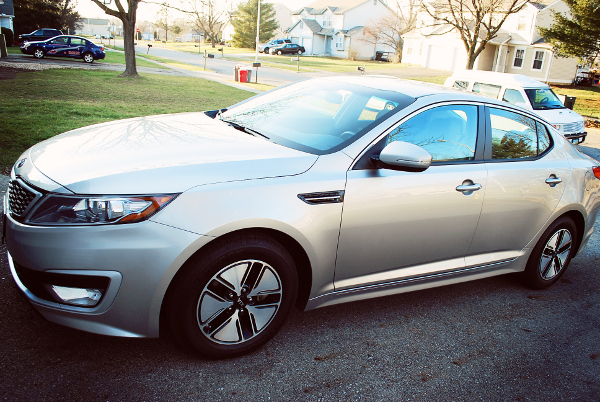 Last week I had the pleasure of cruising around Columbus in a Kia Optima Hybrid. It is a bit pricier than most of the other cars I have gotten to test drive of late and it was my first hybrid. My previous experience has mostly been with regular vehicles that have great fuel economy or all electric cars. I was really jazzed to get a behind the wheel of a hybrid. It took a little while to get used to because it is a very different drive.
The Optima gets an A+ for looks that for sure. It is very stylish and fairly large and spacious inside. This model was not the highest end model which has leather seats but I actually liked the look and feel of the cloth seats in this vehicle. I would not go for a light beige interior myself, because I have kids, but I am not a fan of how hot leather is in summer and how cold it is in winter so the mid range model is a perfect fit for me. Though I must add that the top of the line model has heated seats so the winter cold seats issue wouldn't really be an issue. I do love that option. The base price starts at $25,700. The model I drove was $27,150. It has a 10 year/100,000 mile limited powertrain warranty.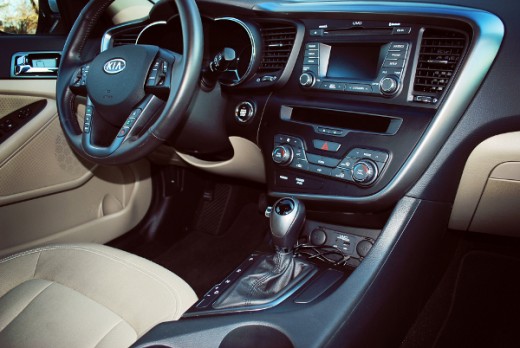 My favorite feature on the Kia Optima is the Push Button Start and Smart Key (below). It actually did not start out being a plus in my mind because I had the habit of tossing the key in the cupholder and then on the first day I forgot it was there and went inside the house leaving the key in the car. I remembered right away but kept thinking this was a car theft situation waiting to happen. Then I had my "Doh!" moment when I realized that I didn't even have to take the key out of my purse. That realization made this feature quite awesome. All I had to do was grab my purse and toss it on the seat next to me, push the button, and away we went. If I wanted to lock it I could just reach a finger into my purse and activate (or deactivate) the locks. Easy peasy and no more searching for misplaced keys because they never needed to leave my purse!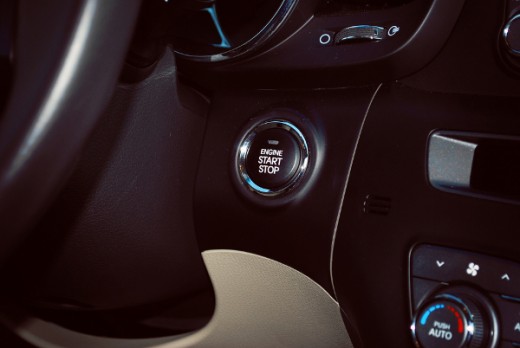 When you push the start button the car has a lyrical chime and the screen behind the steering wheel welcomes you. It doesn't sound as though the car is even on because it is in EV mode. When you step on the gas it switches into regular, non electric, mode. It will go back into EV mode when idling at a light, stopping for traffic, etc. It takes awhile to get used to how quiet it is. It also takes some time to get used to the kick between EV mode and regular because it isn't always smooth. At first I found it very jerky and was not so much a fan but as with any car you begin to get your sea legs and it rides smoother once you are familiar with it. I appreciate the system though. The Kia engine cuts off when stopped or the electrical load is low. This saves fuel and reduces emissions. Any time the breaks are applied the Regenerative Breaking System charges the battery.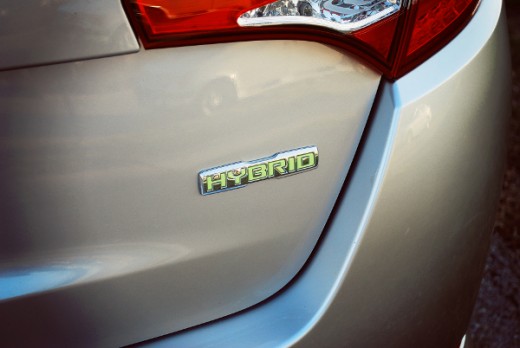 Fuel economy according to the Monroney sticker is 34 city MPG and 39 Highway MPG. I mostly drove around in the city and got 31.2 average MPG. That average did start to go up when I drove across town on the highway to take the kids to a movie but it went back down once I was back in the city. No big shocker there. I liked that the display screen has a tree with leaves and blossoms on it and the better you drive, the more flowers you have. It was nice to see that while driving (as an option) and gauge how eco friendly my driving was. Very often I had 7 of the 8 flowers and one time I managed to get all 8!! I was super stoked. ;)
Other nice features include the Bluetooth Wireless technology available. It allows you to talk on the phone hands free, using your steering wheel to answer and end calls and adjust volume. All of this is designed to help you keep your eyes on the road. It has cruise control of course (which is what allowed me to get that coveted 8th flower) and USB port to plug my phone or iPod into. The songs display on the 2nd screen (above the radio) too (love that). That same screen also displays the view from the rear view camera. This allows you to see behind you when backing out. I just adore this feature in cars, it makes backing out at grocery stores so helpful. You obviously have to look around to see if other cars or people are coming up on you but the camera allows you to look for children, who may fall below your window view area, and it tells you in no uncertain terms how close you are to other parked cars.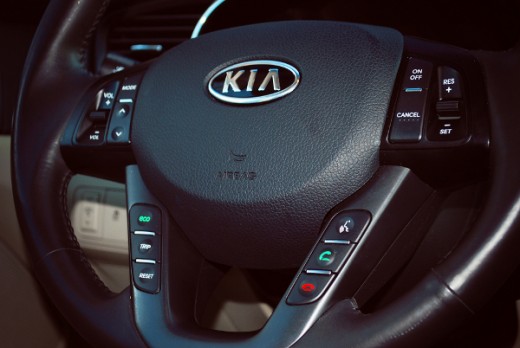 Also notable are the fantastic safety ratings of this car and the fact that it is manufactured in the US – West Point, GA to be exact. If you want American made cars that support American jobs then this car is a good purchase. That is not to say that all Kia's are made here in the US, but the Optima is. I really enjoyed getting to take it for a spin!
Disclosure: I borrowed a Kia Optima  for the purposes of this review. Sadly I had to give it back…