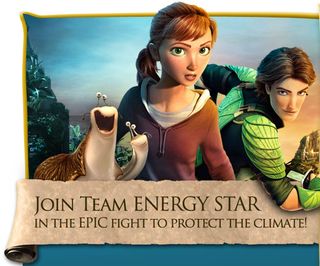 If you have been reading this blog for any length of time then you know I am a big time movie fan. My first job was at a movie theater (which I then became manager of) and this was by design because a job perk that I got to see as many free movies as I wanted…me and unlimited friends and family. For years I saw just about every movie released. I often think it would be nice to get a movie theater job again because movies have become so expensive. Heck, I would gladly take on a part time job picking up popcorn and mopping up sticky soda pop if it means I get tons of free movies again. I have been cleaning up snot, puke, and other gross stuff as a mom for years. That would be like a vacation.
For me it is all about the story. Movies transport me to another world and I get to live someone else's exciting, dangerous, and inspiring life for a couple ours. I love my own life too, don't get me wrong, but ever since I was a kid I have just loved living in the fantasy worlds created in books and movies. I have already started my mental list of movies that I absolutely must see this summer and at the tippy top is the animated eco film called EPIC. I am sure it will be the block-buster movie of the summer for families.
It looks to be the ultimate in story, fantasy, and fun while also having a hugely important message about the environment and stewardship. We have to get messages like this across to kids in a way that really reaches them and resonates with them. It is getting harder to do with all the distractions that abound today but I think this movie will accomplish it. If I can pair my love of movies with my passion for environmentalism AND take my kids along for the ride…well sign me up for opening day!
EPIC is a 3D CG adventure comedy that reveals a fantastical world unlike any other. It is made by the same geniuses who brought us ICE AGE and RIO (which we all adore) and it tells the story of an ongoing battle between the forces of good, who strive to keep the natural world alive, and the forces of evil, who want to destroy it. A young girl finds herself magically transported into this secret universe and she teams up with an elite band of leaf warriors and a crew of comical, larger-than-life figures, to save their world…and ours as well. This film stars Beyoncé Knowles, Colin Farrell, Josh Hutcherson, Christoph Waltz and Amanda Seyfried. It comes out May 24th.
Team ENERGY STAR is currently running a promotion (much like they did last year) to get kids excited about energy efficiency and they are doing a clever tie in with EPIC. They are hoping to help kids associate their own actions to save energy with protecting the planet, just like the heroes in the movie. Maybe they won't find themselves in a fantastical world where they have to fight alongside leaf warriors but their actions DO matter. They DO make a difference. They can do their part at home, every day. This ENERGY STAR initiative is really about empowering kids (and families) to protect the climate and reduce pollution with easy, money-saving actions.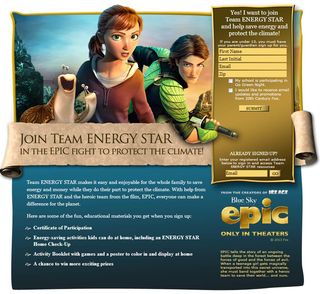 So how do you get started? Well, you probably already care about these issues and are working towards energy conservation as a family already. To join ENERGY STAR though and make it a focus this summer, visit their web site and download all the interactive materials they have for us, including a nifty Action Kit and a Home Check-Up list. Children are also encouraged to share their energy-saving stories. If they decide to do so then they will become eligible to win some great energy-saving electronics that further reinforce the message that saving energy can change the world.
So are you ready to make it a team ENERGY STAR summer and see the movie EPIC as a family? I know we are!
Watch the trailer below…
DISCLOSURE: I will receive four tickets to see EPIC in exchange for writing about this amazing initiative.