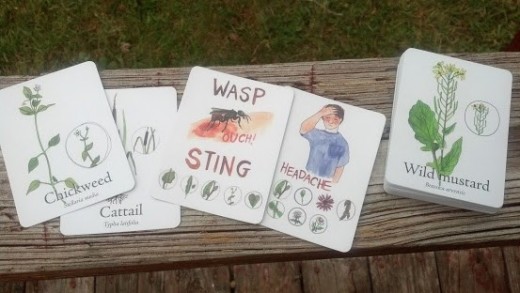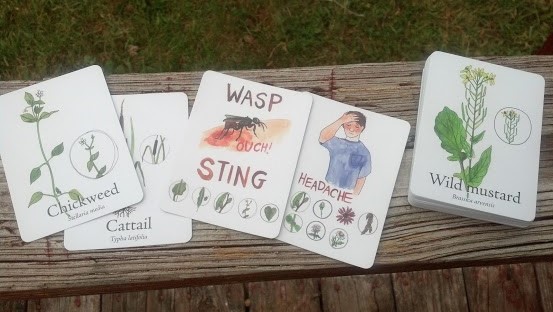 I feel it is imperative for me to share every sale or product that comes our way from the company Learning Herbs. Last month or so it was their new book series for kids called Herb Fairies but the gem I have been going on about for years now is called WildCraft. I have long been a fan of this herbal learning board game (read a full review here). We have two of them actually, one for our home and one for grandma's house. I am thoroughly convinced this is the coolest game ever… no seriously… coolest EVER. This purchase was well worth the money, even if it was a hair pricier than CandyLand.
CandyLand is obviously centered around candy. I will pass thank you. Wildcraft is all about real, valuable knowledge and skills that are quickly getting lost in the shuffle. It is a gorgeous game that teaches the players all about herbs and how useful and helpful they are. The players are on a mission from grandma to go and pick wild Huckleberries. They have to go up and down a long winding path to get them and along the way they find herbs (plants cards) and they they even run into some trouble (trouble cards). Some of the trouble you find would include sore muscles, an earache, a toothache, a hornet sting, splinters, and much more. But thanks to the herbs you have been collecting along the way you may just have an herbal remedy to help you. Step by step along the game board kids (and parents) learn about various herbs and their practical applications in health and healing. I know I want my kids to think of nature and natural remedies BEFORE they think to grab a pill bottle and this game is a great introduction to that.
Okay, rave reviews aside this game typically only goes on sale once a year, during the holidays. But for the next couple days (until May 30th) you can get it for 50% off. That means you can secure one for less than $20. To make the deal even sweeter they are also giving buyers access to a cool webinar on Learning Herbs with Aviva Romm, M.D. called Outdoor Kids: Herbal First Aid for Summer. Plus:
*  Dandelion Activity eBook
*  Herbal Roots Zine Kids Activity Magazine
*  The Herbal Gifts eBook. (Saves you more in gifts than you spend on the game.)
*  Mentoring Kids & Nature Connection with Jon Young (mp3)
*  Herb Fairies Activity Pack, with Book One and activity materials
Enjoy!