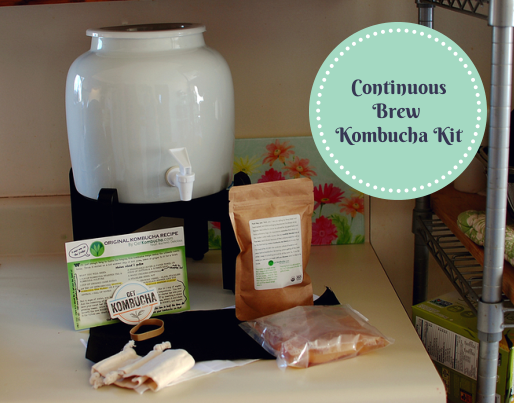 We are all big Kombucha fans here. My husband and my three kids adore it and we used to spend a pretty penny buying it bottled from the store. The price is usually anywhere from $4-6 for a single serving bottle. It added up fast and ultimately became a rare treat for us and that was a big shame because Kombucha is so good for you. Imagine my delight that my kids want to drink fermented tea (with oodles of healthy bacteria) instead of drinking soda, milk, or juice. The only thing standing in the way was the price tag.
So what did we do? We decided to brew it ourselves at home and commence with sipping on Kombucha that tasted every bit as good but now only cost about $1.50 a gallon…at MOST. Now we all have all that delicious fizzy Kombucha and all the health benefits for pennies. Here are some of the benefits:
It tastes great!
Improved digestion
Help for acid reflux
Low calorie drink for people drinking soda
Helps with weight loss (for the above reason)
Improves energy levels
Supports the immune system
Keeps bowels humming along
Cleanses the liver
Improves the health and appearance of your skin
So that is the WHY and it brings us to the HOW…
I wish I could say it was all smooth sailing but we did run into some problems with brewing initially. Part of it was just error as we learned and part of it was that we had to kind of piece the process together by perusing various websites. We put together our equipment using and reusing what we had on hand. We jerry-rigged a pretty good system in my opinion and the Kombucha was delicious. For anyone wishing to avoid the trial and error headaches we experienced though I would recommend a good Kombucha brewing kit and I think I found the perfect one.
Get Kombucha is an online store that sells a few different continuous brew kombucha kits. The have standard, silver, gold, and super deluxe kits and all have what you need to get started brewing at home from the time the package hits your doorstep. The company graciously sent me their silver kit and within hours I had it set and ready to brew. It also looks fantastic compared to my previous setup.
Everything came quite fast and with eco-friendly custom die cut packaging, which reduces waste (ie no extra packaging or peanuts). In the package was a certified lead free porcelain brewer and a hand crafted wood stand for it. Also provided was a whole leaf tea blend, reusable muslin tea bags, pH strips, gloves, spigots (in black and/or white), cloth covers, and the most important thing…the SCOBY.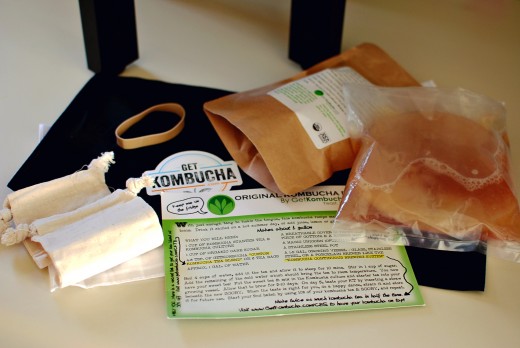 The SCOBY or mother culture is the large mushroom looking thing that causes the tea to ferment and it was happily swimming in a just a bit of already fermented Kombucha tea. I love that anyone can get this kit and start brewing immediately. The instructions were easy to understand and the process was actually much faster than the one I developed. SCORE! I would say that within 20 minutes of setting everything up I was finished with the initial brewing phase. My Kombucha is now fermenting. In about 10-14 days we will give it a taste test and see if it is ready but about 14 days is usually our sweet spot.
Can I just say that I love the porcelain brewer. It is very attractive and something I will not mind having prominently displayed in my kitchen.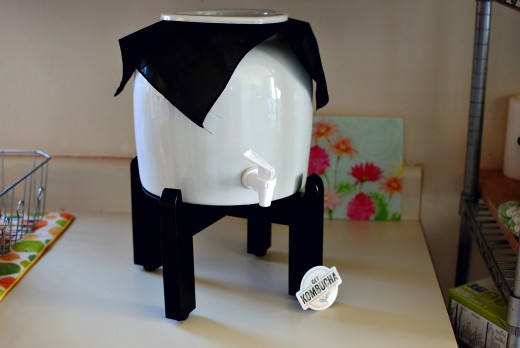 I think the silver kit has everything you need for a newbie brewer but if you need more help they also offer a collection of free Kombucha training videos. If you lose the instructions card with the recipe (mine is now on my fridge) you can also access it online. It just cannot get any easier. If you are wanting to try making Kombucha at home I hope you will check this out.
Where to Buy: Get Kombucha Continous Brew (Silver Kit)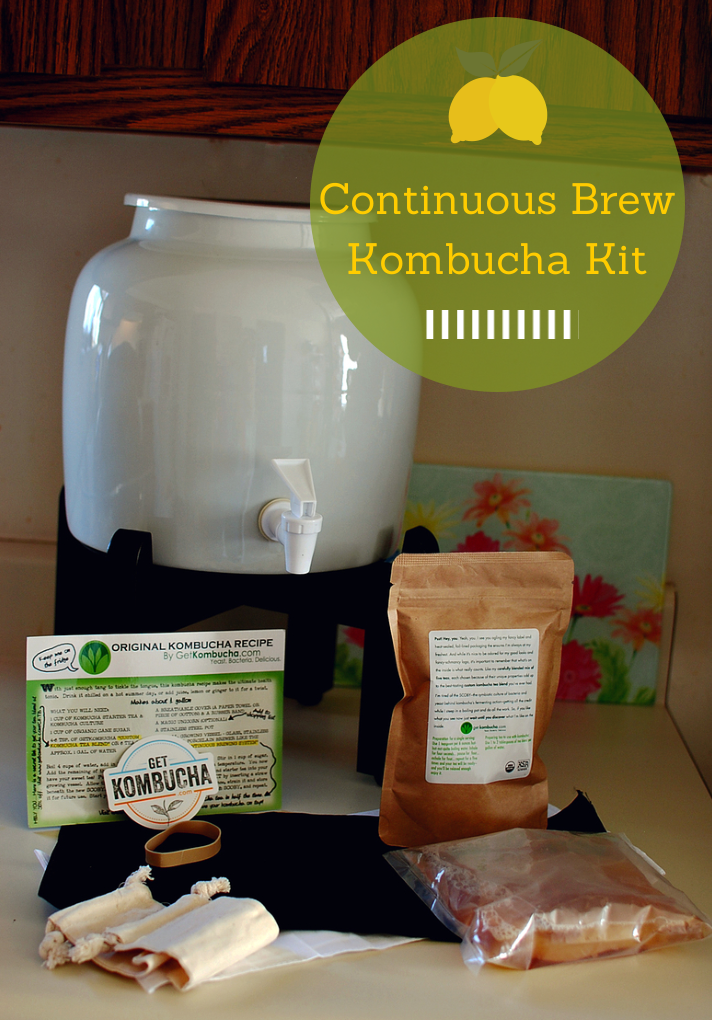 Thank you to Get Kombucha for sponsoring this post. I was selected for this opportunity as a member of the Green Moms Network, and the content and opinions expressed here are 100% my own.